Tenzing Hillary Everest Marathon concluded on the occasion of Everest Day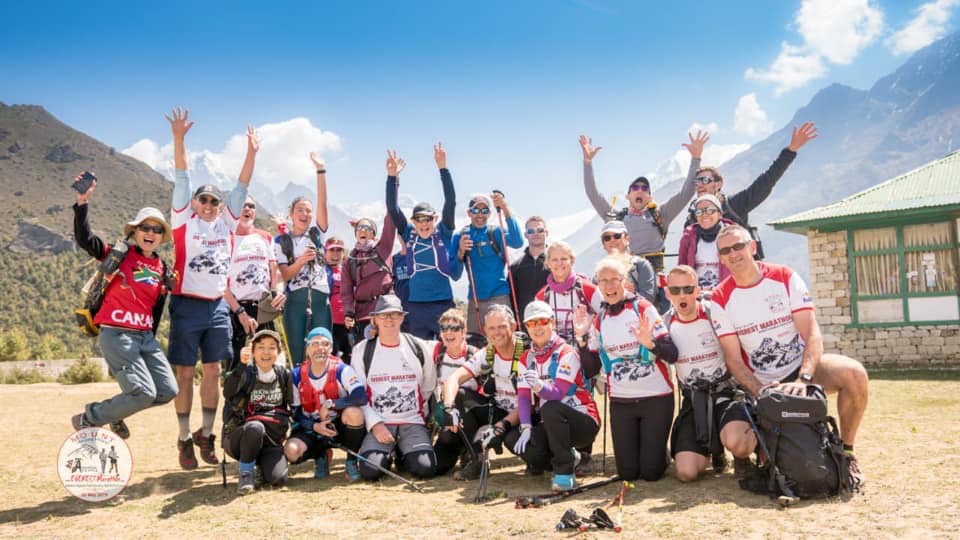 Kathmandu :  Nepal is celebrating Mt Everest Day today in memory of the first summit of the Everest by Sir Edmund Hillary and Tenzing Norgay Sherpa in 1953. Mt Everest Day is celebrated on May 29 every year to commemorate the first two summiteers.
The day, which is also a significant occasion for promotion of Nepal's mountain tourism, is celebrated with special events.
Tenzing Hillary Everest Marathon 2019 has been successfully concluded in  in the Everest region today.  It is organised every year on May 29 as part of the Everest Day celebrations.
THEM is an international high altitude adventure sports event held from Mt Everest Base Camp, crisscrossing the high sherpa trails of Khumbu valley,  the Marathon's official website says. 
The Marathon celebrates the historical ascent of Mt Everest by Late Tenzing Norgay Sherpa and Sir Edmund Hillary on May 29, 1953.
According to its official social media the winners of the 2019 full Marathon are :
1) Mr. Suman Kulung 3:47:16
2) Mr Kapilder Buda 3:56:10
3) Mr. Ram Kumar Raj Bhandari 3:58:00
Similarly :
Women Open Winners
1) Sunmaya Buda 05:03:04
2) Rojina Bhandari 05:24:12
3) Humi Buda Magar 05:29:15