Cricket World Cup 2019 begins in England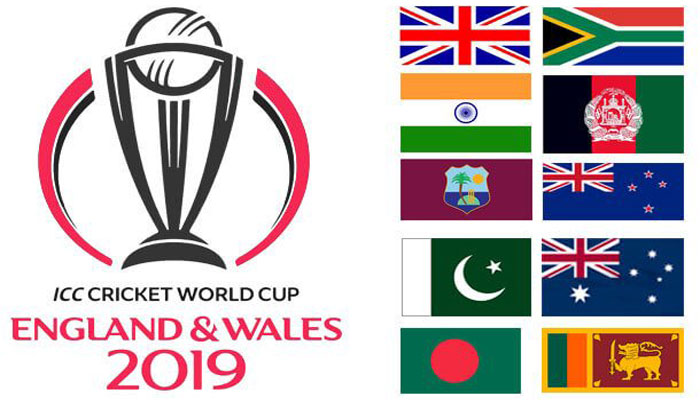 The Cricket World Cup begins on Thursday, with hosts England opening their bid to win the tournament for the first time.
Eoin Morgan's team, the world number ones and favourites, take on South Africa at The Oval (10:30 BST).
Prince Harry, the Duke of Sussex, met the captains of the teams ahead of the opening game of the tournament, where England takes on South Africa at The Oval in London on Thursday.
Defending champions Australia, Afghanistan, Bangladesh, India, New Zealand, Pakistan, Sri Lanka and West Indies also make up the 10-team competition.
How the format works
It is a round-robin format. All ten teams will play each other in the league stage; nine games per team. Every victory guarantees two points. A tie or a no-result will lead to just one point. The rules of the game are simple — the teams with most points will make the top four.
What happens if teams are tied on points?
The decider is on the number of wins. If England has 10 points with four wins and South Africa has 10 points with five, the latter will go through. If both have 10 points with five wins, the good old net run-rate will come into the picture. The team with the higher NRR will qualify.
New additions
Earlier, a Super Over — tie-breaker — was available only in the final. This World Cup will have a Super Over option from the semifinal.
Reserve days
Back in 1999, the India-England match was played over two days due to rain interruptions. But this time, there are no reserve days for the league games. The semifinal and final will have a reserve day in case of showers. There will be 75 minutes of extra time allotted to the teams, if not an extra day. The decision lies with the match referee, who can also extend it by one more hour if required. The minimum quota of overs for a complete match is 20.
If the reserve day is a washout, the team that was better placed in the league stage will qualify. If the final is a washout, the trophy will be shared.
Prize money
The total prize money is $10,000,000. The winner will receive $4,000,000; runner-up 2,000,000. The losing semifinalists will get $800,000 each. The winner of each league stage match gets $40,000.
Match timings
Most of the matches start at 10.30 am (UK time) and 3 pm (IST). The day-night matches will start at 1.30 pm (UK time) and 6 pm (IST). It will be aired on Star Sports and Hotstar in India.