Qatar Visa Centre opens in Nepal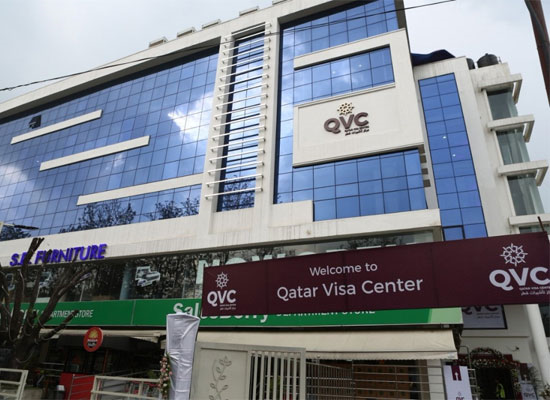 Qatar on Wednesday inaugurated a visa centre in the Nepalese capital Kathmandu as part of the Qatar Visa Centres Programme, to facilitate and streamline procedures for bringing expatriates to the country, the Gulf Times reported.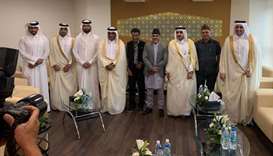 The opening of Qatar Visa Centre in Nepal is part of the opening of 20 centres in eight countries – Sri Lanka, India, Nepal, Bangladesh, Pakistan, Philippines, Indonesia, and Tunisia. These centres will serve in speeding up visa procedures.
Nepal is the fifth country where a visa centre was opened after Sri Lanka, Bangladesh, Pakistan and India – which have proved to be a great success in providing premium, simplified and more advanced services.
#Qatar on Wednesday #inaugurated a visa centre in the #Nepalese capital #Kathmandu as part of the Qatar #Visa Centres Programme
#QVC #QatarVisaCentre pic.twitter.com/TqRjtG4SjQ

— Gulf-Times (@GulfTimes_QATAR) May 29, 2019
The centre provides facilities for those who have initial approval for entry visas to Qatar where they can complete the registration of their biometrics, medical examinations and the signing of contracts electronically through a unified channel, and thus saving time and effort.
The Qatar Visa Centre operates in a more rigorous and responsible manner. The centre complies with international standards that ensure greater transparency, traceability, as well as the ability to track and improve procedures.
Qatar ambassador to Nepal Yousef Mohammed al-Hail said in a statement that the opening of Qatar Visa Centre in Nepal comes within the framework of strengthening the relations between the two countries and the keenness of Qatar to support these relations.
The inauguration ceremony was attended by officials from both sides.
Ambassador al-Hail expressed thanks and appreciation to Nepalese workers in Qatar and their participation in development, stressing that Qatar provides an excellent environment for foreign employment, which was welcomed by the concerned international organisations.
For his part, Major Abdullah Khalifa al-Mohannadi, director, Visa Support Services Department at the Ministry of Interior, said that the visa centre provides many services in the first phase, which include, vital data services, medical examination, signing of work contracts, authentication of documents and scientific qualifications, as well as other services.
He pointed out that the upcoming stages of the project will cover all types of visas, whether family, business or tourism and other services will be announced in a timely manner.
Courtesy : The Gulftimes