British Ambassador to Nepal completes Everest Marathon for good cause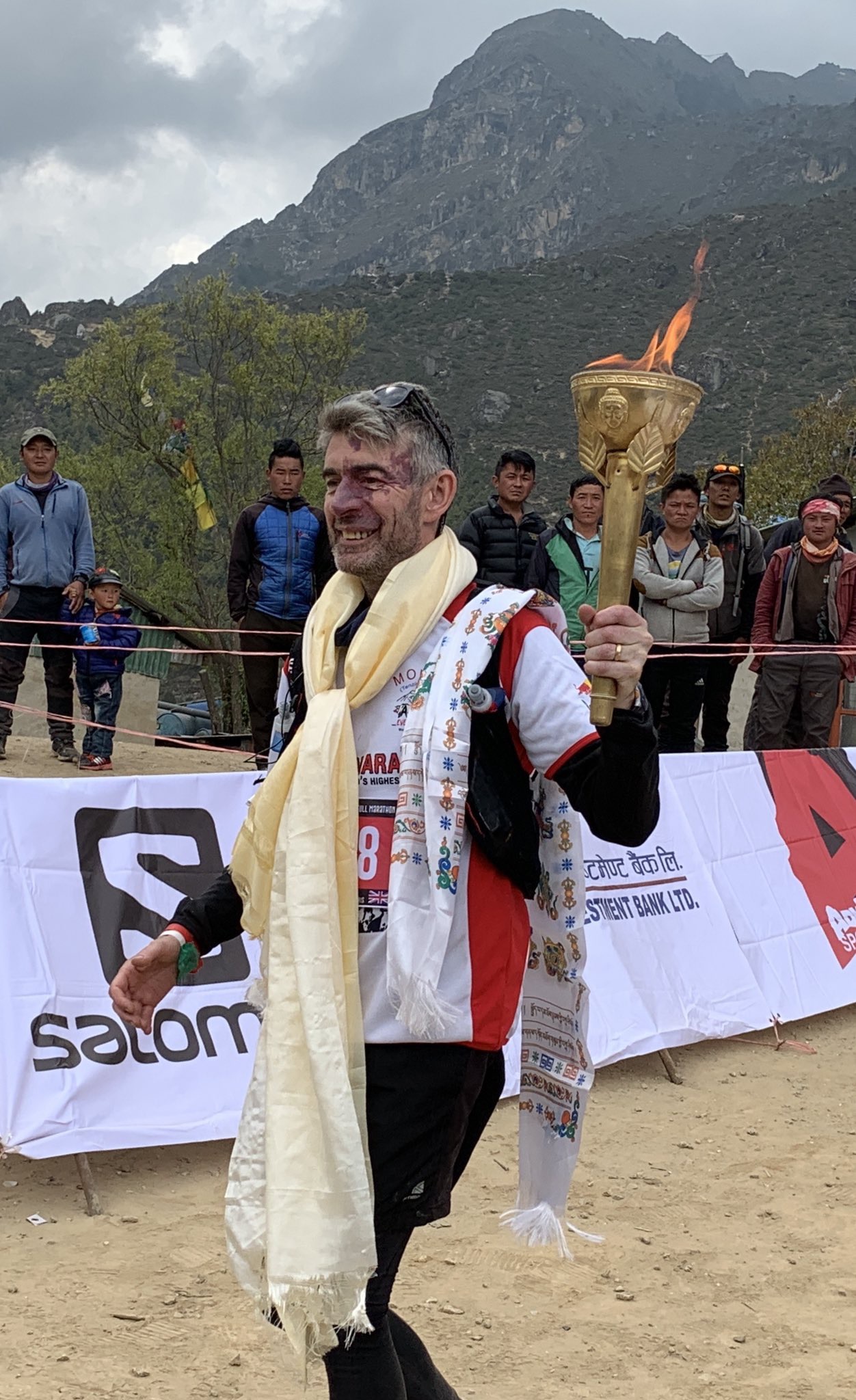 Jagan Karki (London) : The British envoy to Nepal, Richard Morris, has successfully completed the world's highest Tenzing Hillary Everest marathon.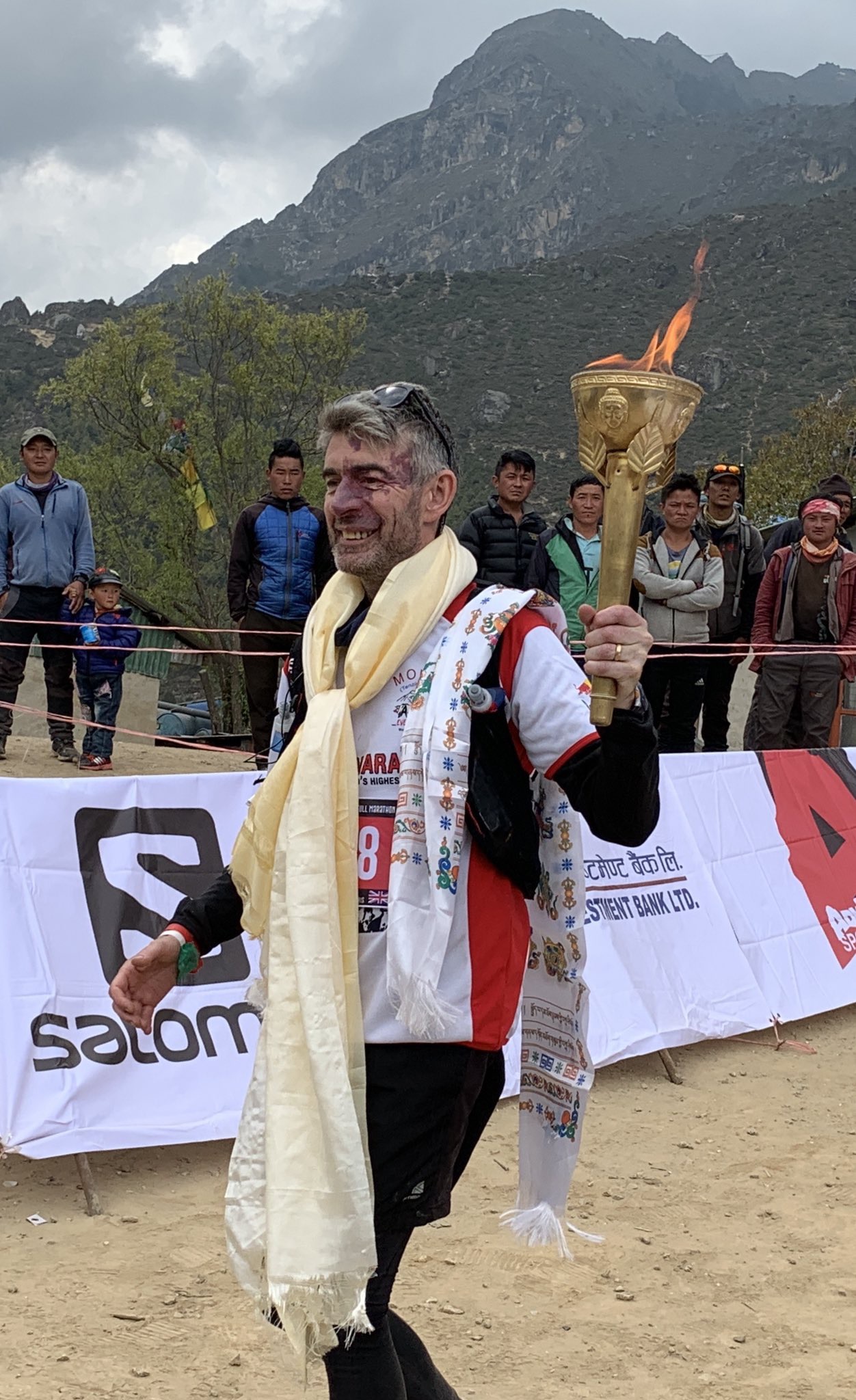 One of the attractive and adventurous marathons in Nepal is commenced on the occasion of the Everest day in Nepal.
Evesrest day is observed on 29th of May in commemoration of Sir Edmund Hillary and Tenzing Norgey Sherpa's ascension of the world's highest peak the same day in 1953.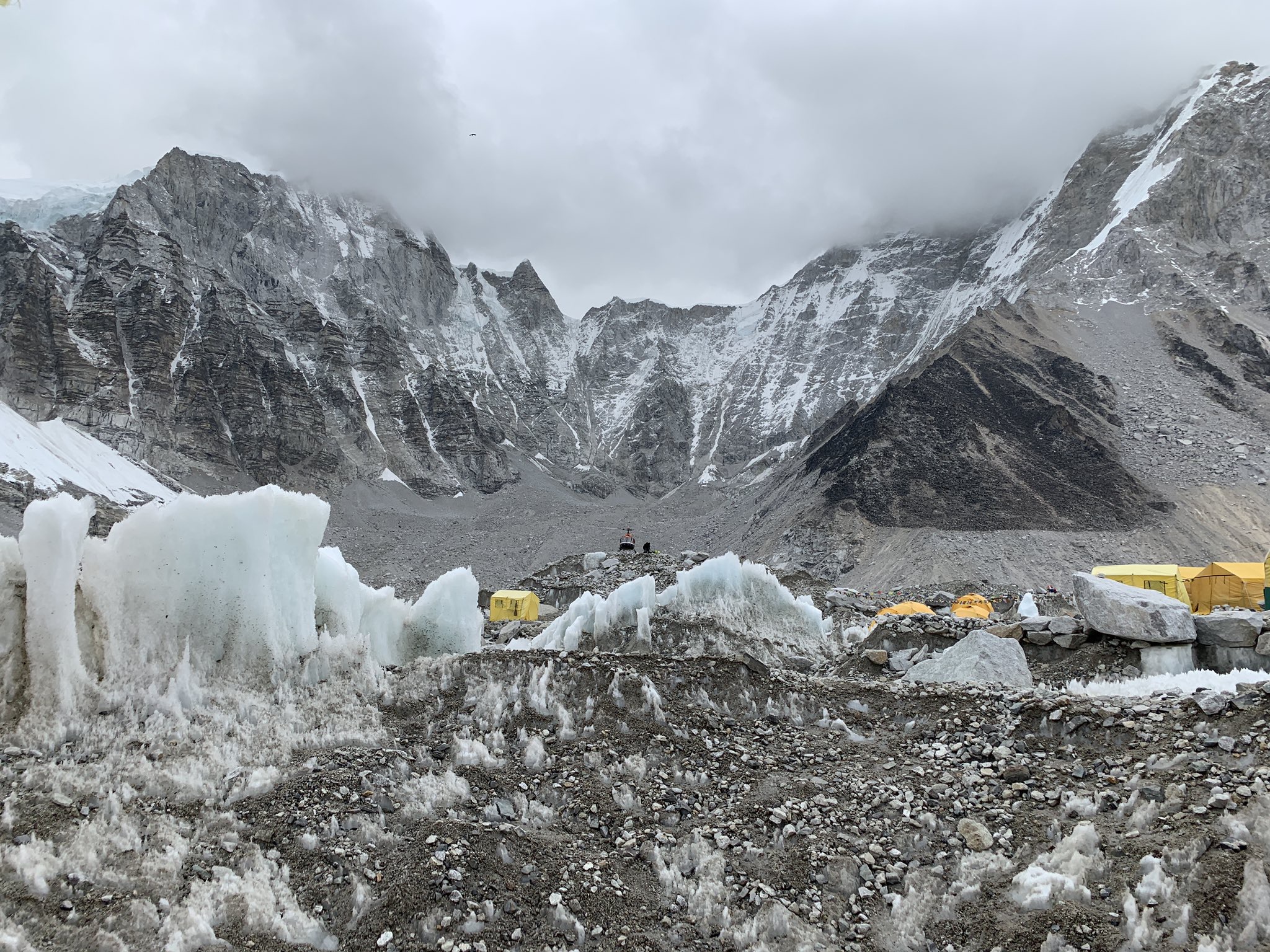 The  Tenzing Hillary Everest Marathon is an international high altitude adventure sports event held from Mt. Everest Base Camp, crisscrossing the high Sherpa trails of Khumbu valley.
"Delighted to complete 42 km Everest Marathon (world's highest) in 7 hours 51 minutes having trekked 10 days to the start line at Base Camp," Ambassador Morris tweeted after completing the marathon.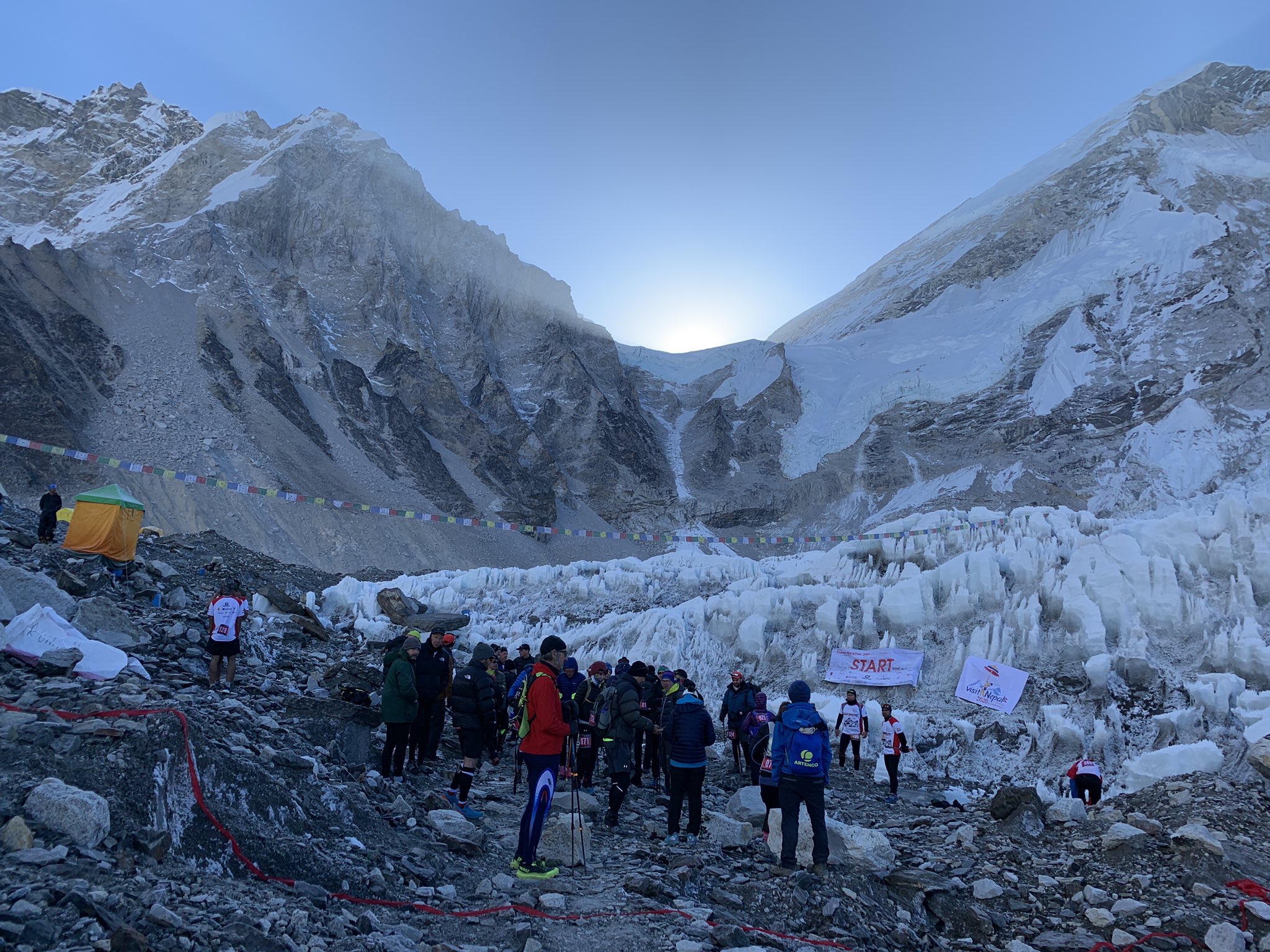 He ran this fascinating marathon to raise the funds for  Changing Faces – which helps people with visible difference in the UK; and Burns Violence Survivors Nepal – which helps victims who have suffered acid attacks, but also children and others who have been inadvertently burned.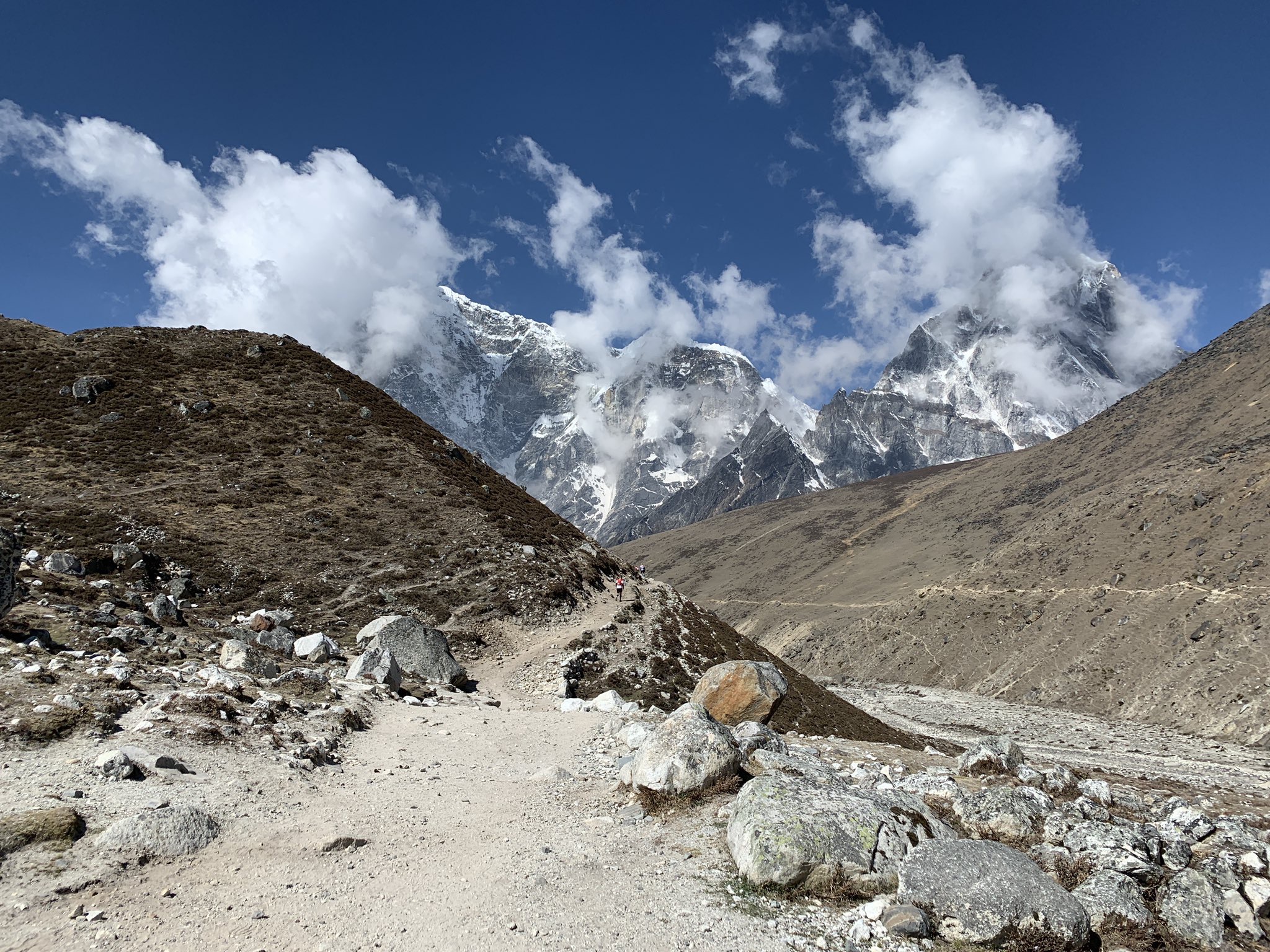 Those who want to support these worthy causes can do so by visiting this link:
https://www.justgiving.com/fundraising/richard-morris43?utm_campaign=eua-email-sponsorshiprequest&utm_content=shorturl&utm_medium=emails-from-eua&utm_source=email
(Pic courtesy: Mr Richard Morris' tweeter page)