Nepal's Republic Day ceremony organised in Manchester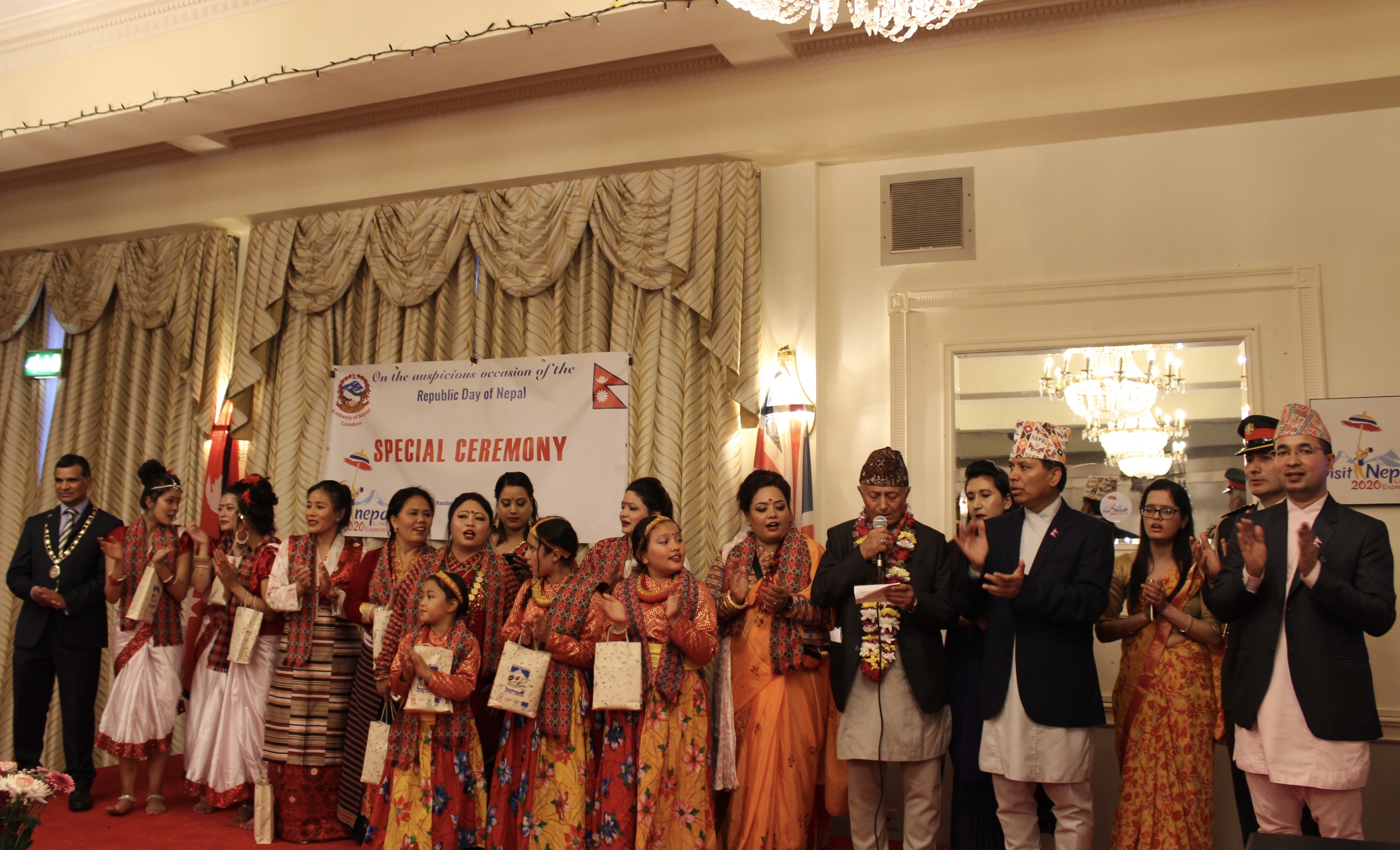 Jagan Karki, London– Embassy of Nepal to the UK organised the Republic Day function in Manchester on Thursday.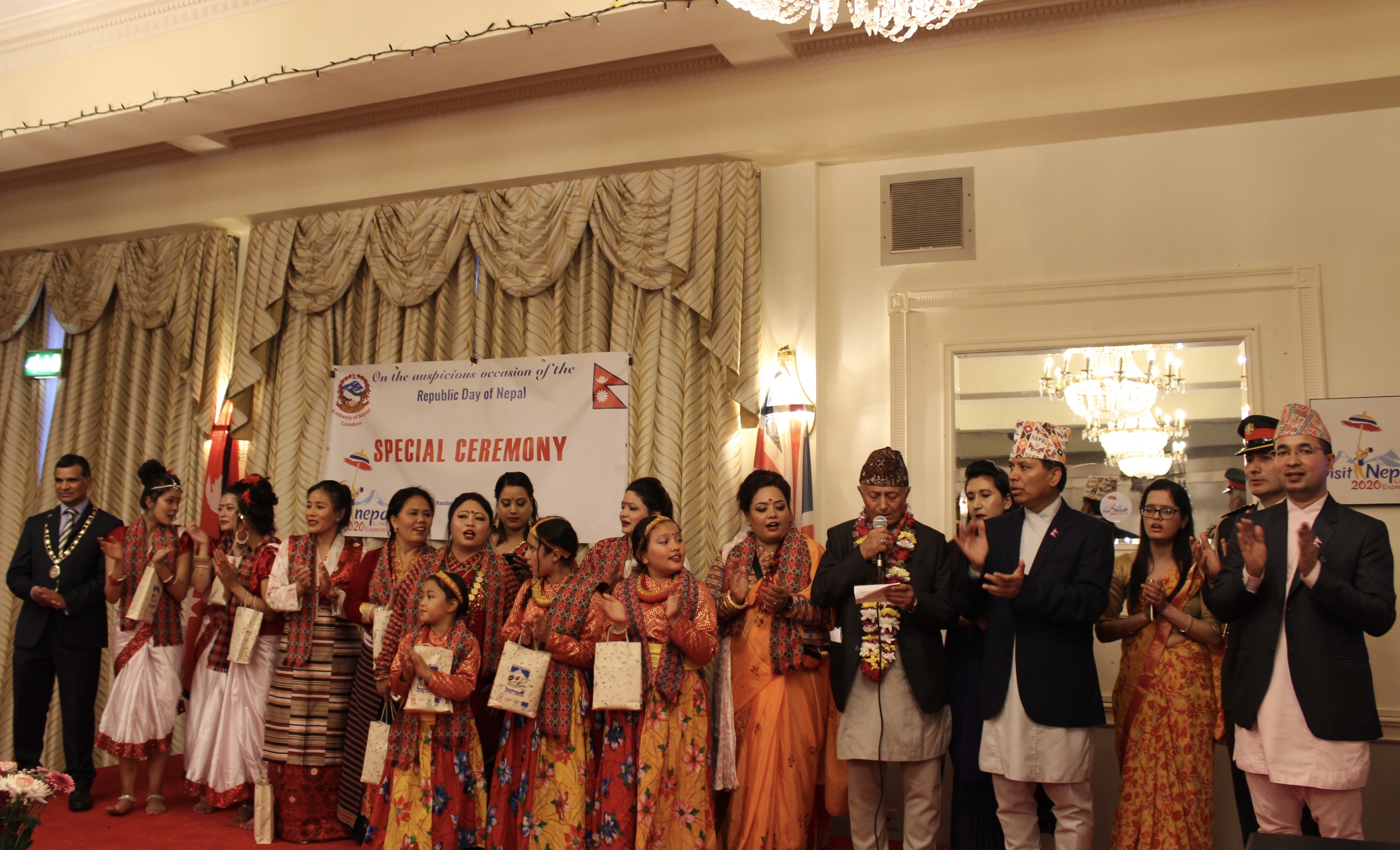 The chief guest of the program Lord Mayor of the Manchester City Abid Latif Chohan recalled the harmonious friendship between UK and Nepal for over 200 years and urged the British people to support Nepal and its economy by visiting Nepal.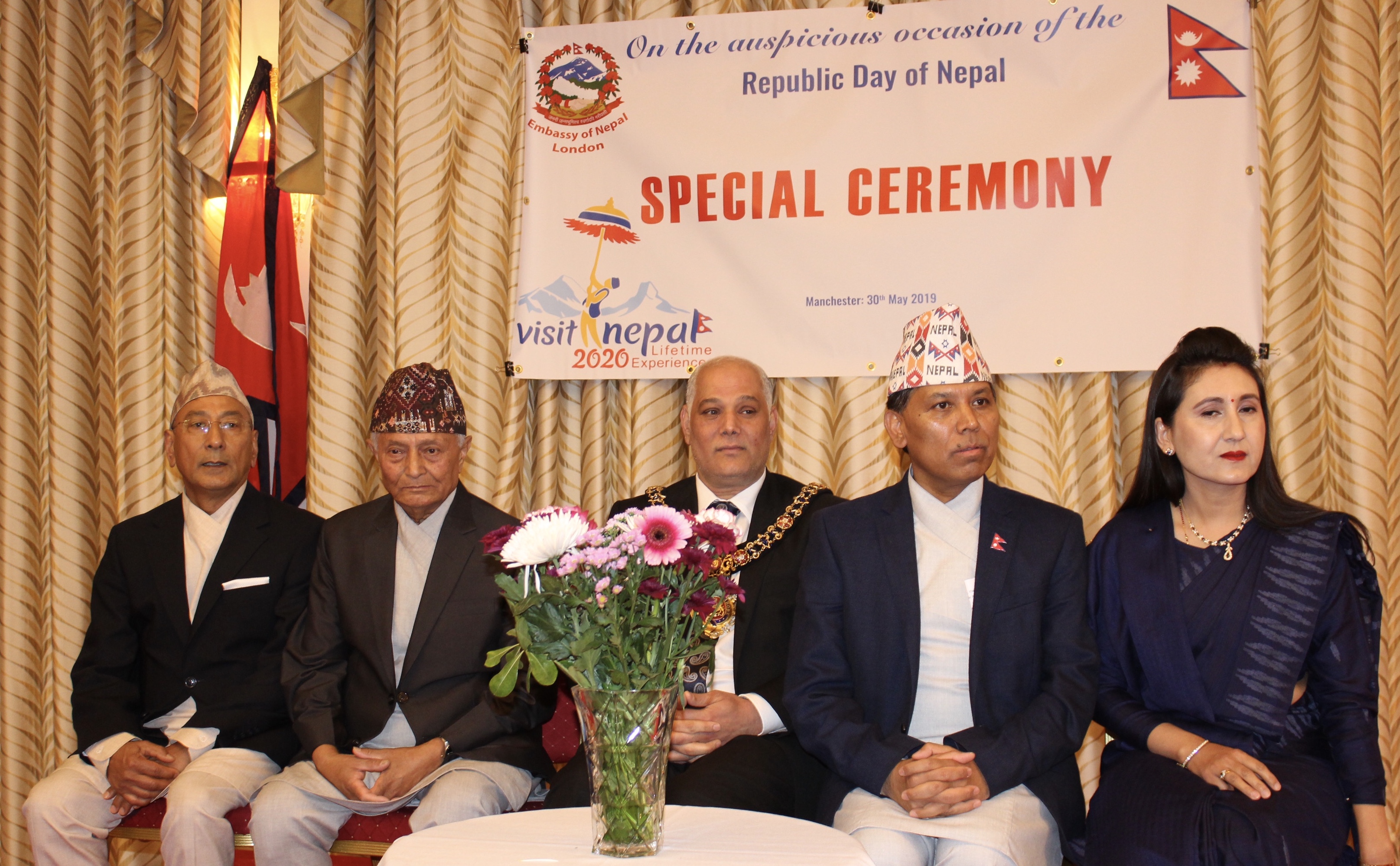 "The relation between citizens of both countries  can benefit especially in the areas of investment, tourism and in various other sectors,"  he added.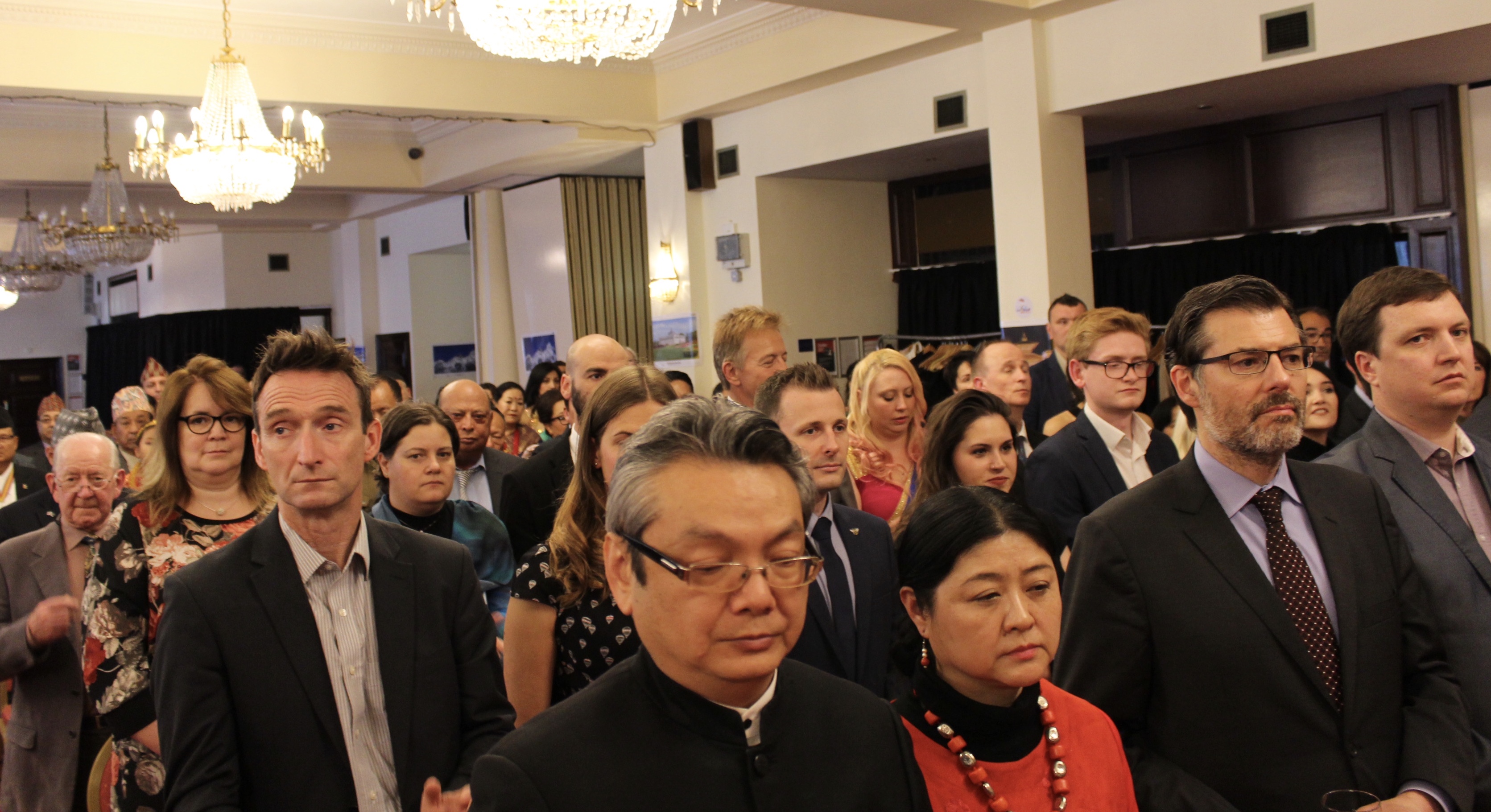 Videos showcasing Nepal's rich natural and cultural heritage and cultural performances were the main attraction of the event. Nearly 300 guests including representatives from various organisations, diplomats, tourism entrepreneurs and Nepali community leaders attended the event.
Addressing the ceremony,  Ambassador of Nepal to the UK, Dr. Durga Bahadur Subedi, said with the promulgation of an inclusive and federal, democratic constitution, Nepal now has a stable and popularly-elected government. He said "Prosperous Nepal and Happy Nepali" is the vision of the present government. He also urged all to support "Visit Nepal 2020" campaign of the government of Nepal by visiting or sending and recommending friends and family members from the UK to visit Nepal.
Professor Dr Mark Manual  from Durham University presented a paper on sustainable development of Lumbini, the birth place  of Lord Buddha, in Nepal. He urged all to visit Lumbini to study the philosophy of Buddha.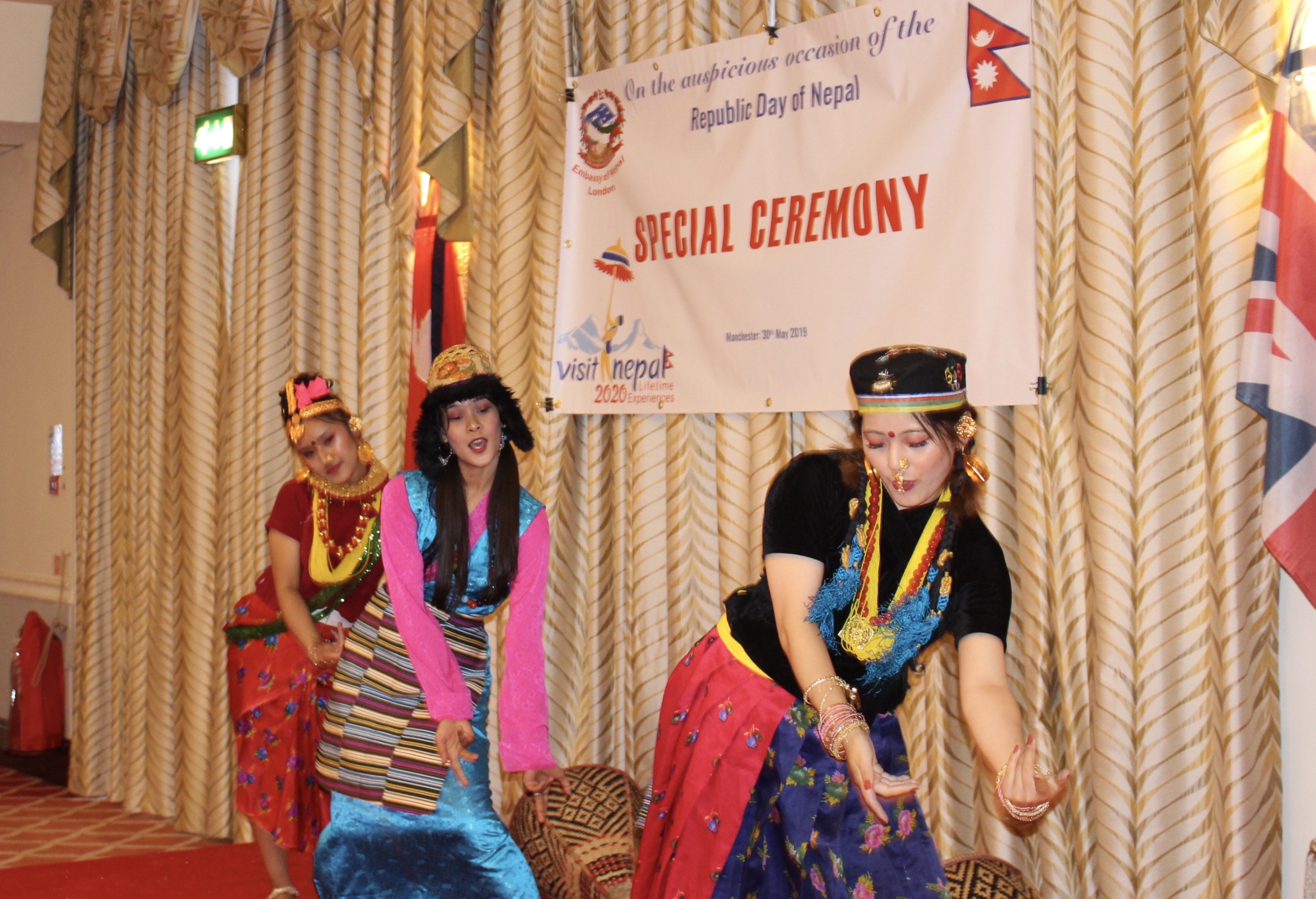 During the ceremony, veteran Nepali singer Prem Dhoj Pradhan performed his ever-green popular songs and urged the Nepalese living in the UK to love and promote Nepali art, culture and music.
"The Republic Day celebration also aimed to promote Nepali culture and Visit Nepal 2020 campaign," said Sharad Raj Aran, Deputy Chief of Mission and Spokesperson of the Nepali Embassy in London.