Pakistan launches its first ever moon-sighting App Ahead of Eid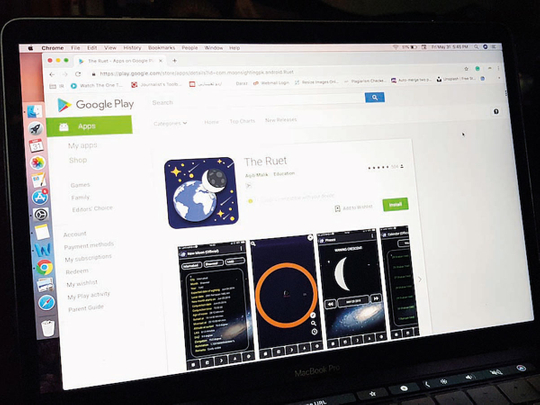 Islamabad : Pakistan's Ministry of Science and Technology has launched a mobile app to share real-time information about the moon few days after the launch of Pakistan's first official moon-sighting website, the Gulf news has reported.
The app unveiled ahead of Eid Al Fitr is called "The Ruet". It combines Islamic Hijri calendar with modern technology, facilitating Pakistanis to learn about the beginning of new Islamic month with a single tap. It displays various moon phases, current age of moon and other time information according to the Islamic calendar. The users can also find the position of the moon, sun and all major planets on the interactive sky simulation.
"The Ruet is a utility and information application related to moon and sighting of the moon in Pakistan by the Ministry of Science and Technology" according to the app's description. It is only available on the Google Play Store currently.
The app was announced by Federal Minister for Science and Technology Fawad Chaudhry who earlier this week launched Pakistan's first ever moon-sighting website, according to which Eid Al Fitr 2019 will be celebrated in Pakistan on June 5. This is the first time that Eid day has been announced in Pakistan days ahead of the religious festival, putting an end to the practice of looking for the moon physically through telescopes by the Islamic clerics.
The Ministry of Science and Technology has formed a committee of astronomers and meteorologists to utilise scientific approach to predict the beginning of Islamic months for next five years rather than rely on traditional moon-sighting by the Central Ruet-i-Hilal Committee — a method that consumed nearly Rs3.06 million (Dh76,034) for moon sighting for Muharram, Ramadan, Eid Al Fitr and Eid Al Adha last year.
Main features of moon-sighting App:
• New moon details by Islamic months
• Real-time information about current age, phases of the moon
• Islamic Hijri calendar
• Positions of the moon, sun and all major planets on the interactive sky simulation