Nepal government collected Rs 9 million from Yarsha, the Himalayan Viagra pickers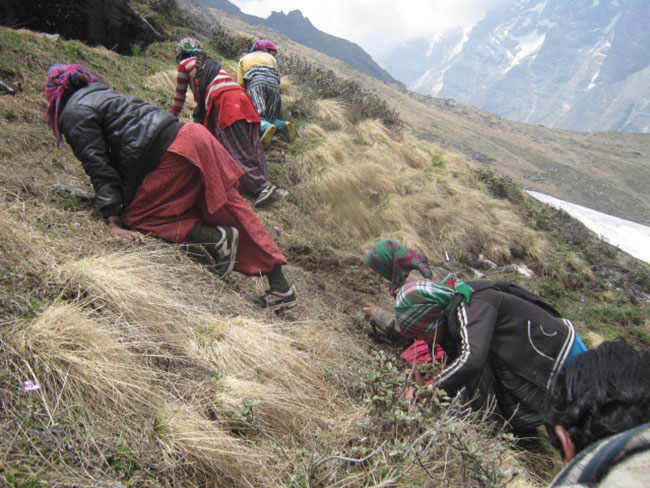 RARA: Mugum Karmarong Rural Municipality of Mugu district has levied Rs 9 million from the yarsa pickers.
The amount was collected as entry fee in five days alone from May 27.
More than a dozen high lands in Mugu villages of the rural municipality are thronged by the locals to collect the precious herb. Those from within the district were charged Rs 2,000 each while Rs 2,500 was levied each on those from outside.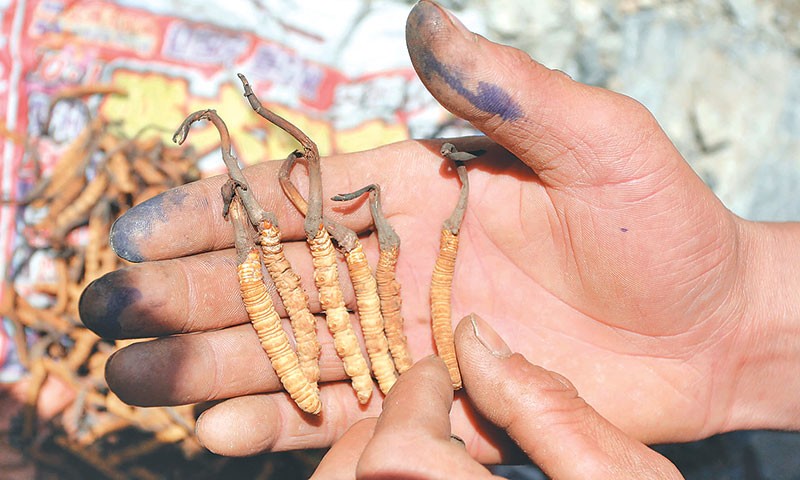 Yarsagumba is a unique caterpillar-fungus fusion that occurs when parasitic mushroom spores (Ophiocordyceps sinensis) infect and mummify a ghost moth larva living in the soil. A spindly fungus later sprouts from the dead caterpillar host's head. Two to six centimeters long, the fungus shoots above the soil, acting as a tiny, finger-shaped flag for harvesters to find. This peculiar hybrid is the world's most expensive biological resource.
Yarsagumba thrives in the picturesque peaks of the Himalayas, at altitudes of between 3000 and 5000 meters, in Nepal, India and Bhutan, and also on the "roof of the world" — the Tibetan Plateau. In Tibet, it's called "Yartsa gunbu," which translates to "summer grass winter worm."