Victoria Day observed in Aldershot with much fanfare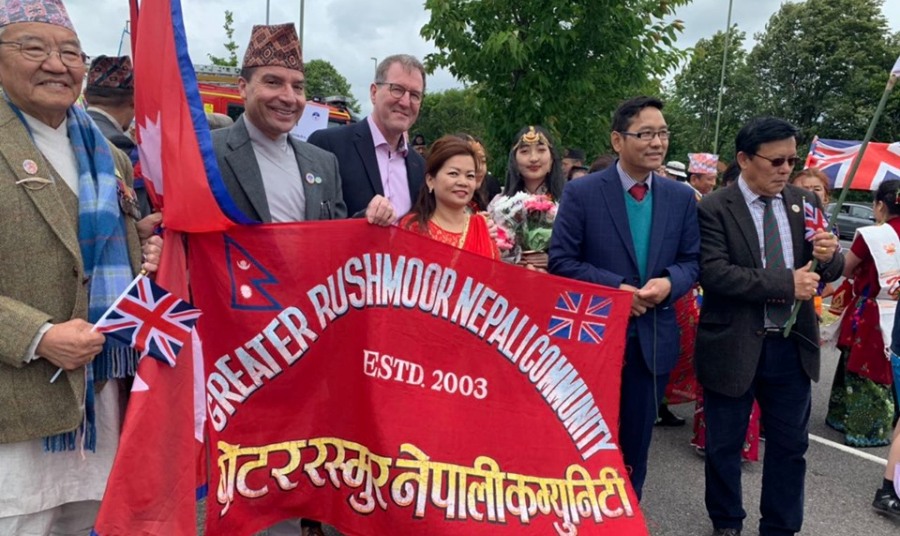 London– On the occasion of Queen Elizabeth II's birthday, Victoria Day was observed by the local community of Borough of Rushmoor on Saturday.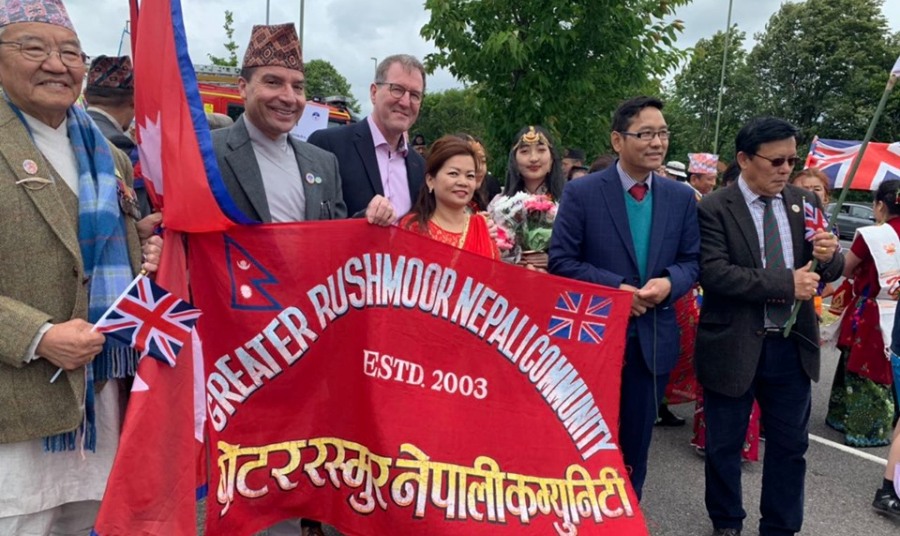 More than six thousand people from various communities including ex-Gurkhas and their  families living in the area attended the ceremony.
Nepali organisations attending the ceremony included Greater Rushmoor Nepalese Community (GRNC), Nawa Yuwa, First Naumati Bjaa Society Gulmi, Buddhist Community Centre, Shiva Cultural and Community Centre, Sai Centre Farnborough, Lamjung Society, Tamu Dhee Rushmoor Unit , Kirant Rai Yayokkha Rushmore branch , Magar Society UK , Sunuwar Society UK , Kirant Yakthung Chumlung Rushmore branch, Gurkha Mother's Group Empire, Help Society, Gurkha Aama Society Aldershot, GAESO Rushmoor branch  and Sahara UK.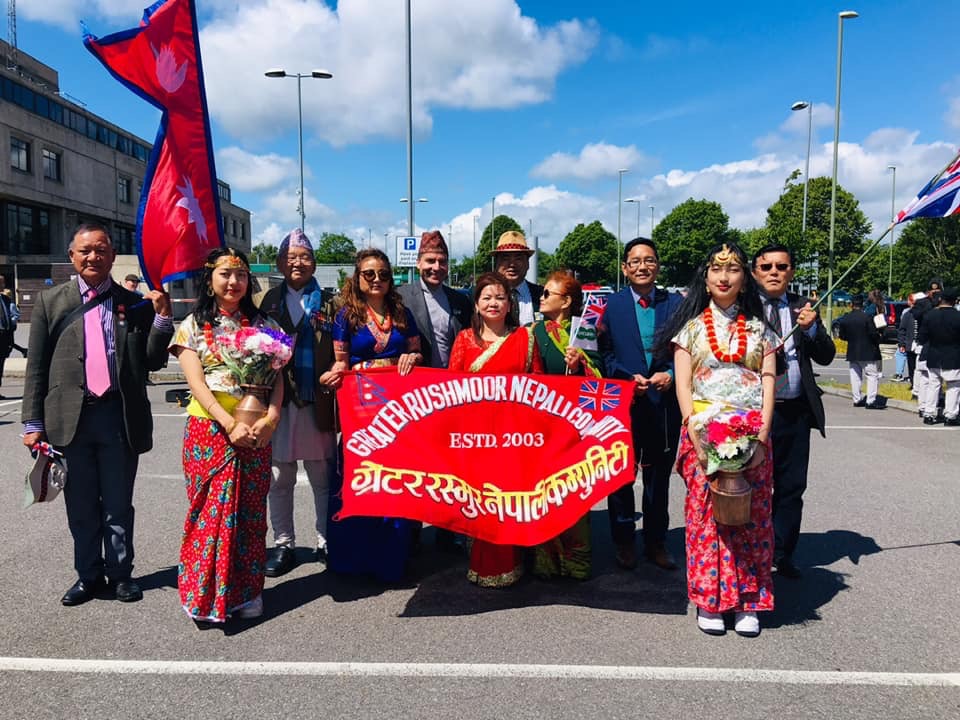 The cultural and ethnic groups from British Nepali community demonstrated their own cultural outfits and indigenous ornaments.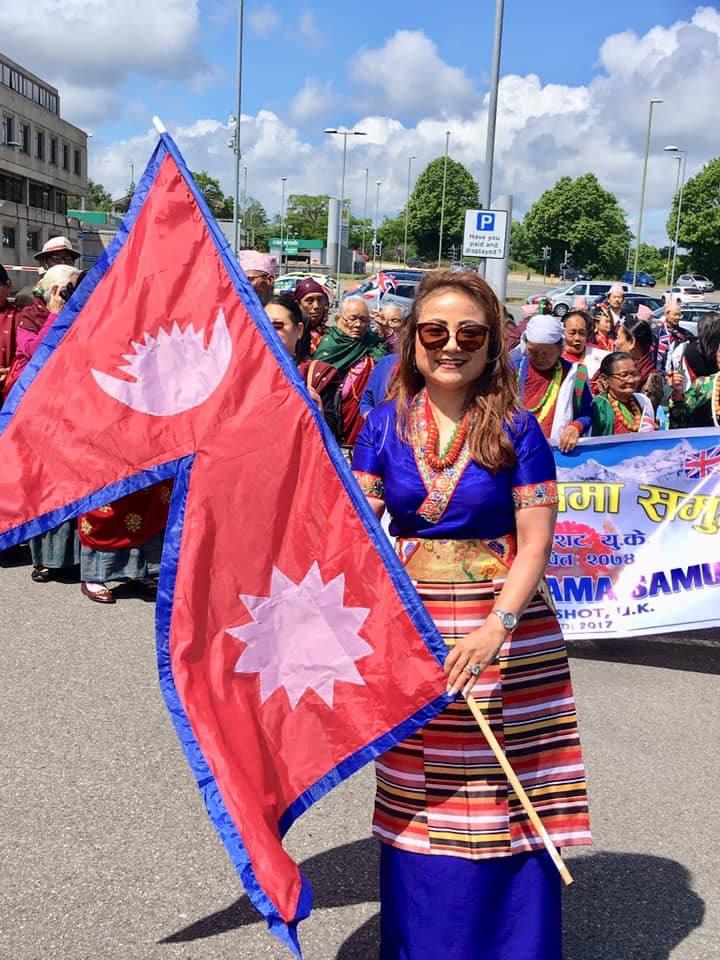 Participants included local teachers, students, ambulance service staff and Horse service staff.  Antique vehicles and musical instruments were also displayed in in the program.
The parade started from the Princess Hall, Aldershot and concluded  at the same place after marching around the city area for nearly 40 minutes.
"Aldershot is considered as the home town of the British Army and the local community living here has a great respect and love to the Queen. Hence, we celebrate The Victoria Day every year," said Jib Belbase,  President of the Greater Rushmoor Nepalese Community (GNRC).