Bangladesh is elected as a member to ECOSOC of UN from the Asia-Pacific region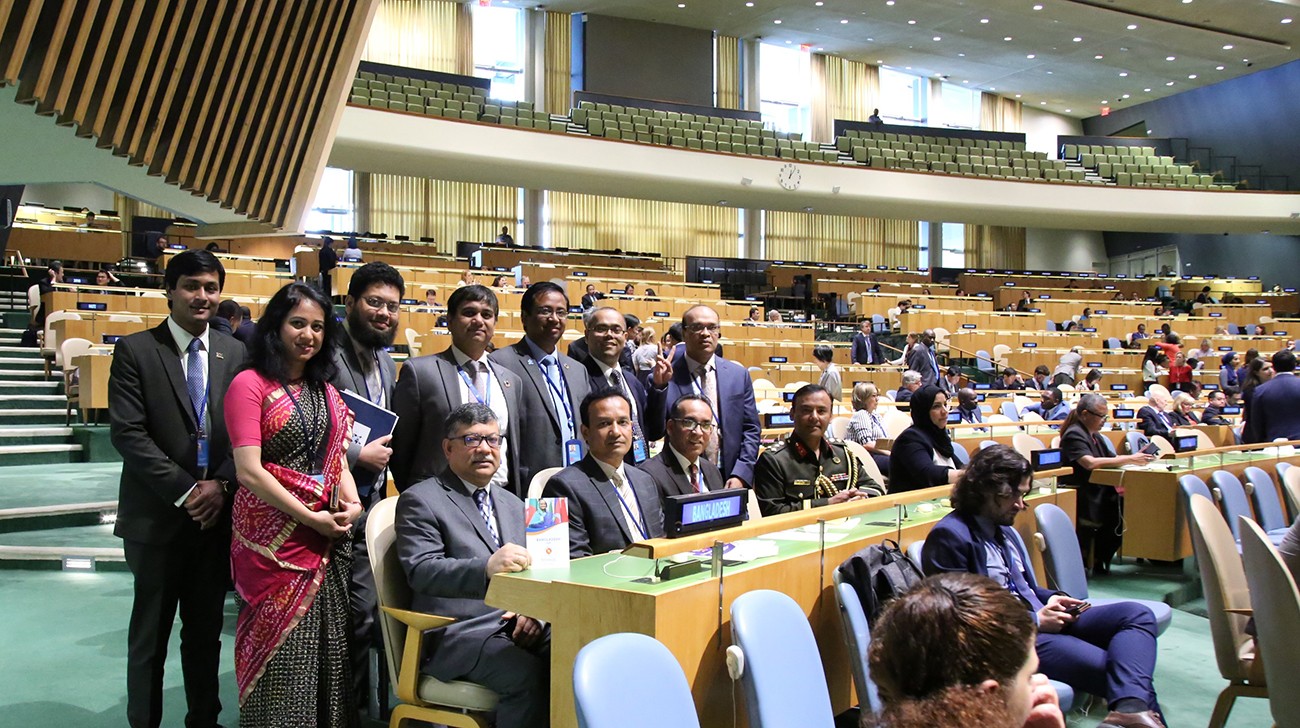 Bangladesh was elected as a member of the prestigious Economic and Social Council (ECOSOC) of the United Nations for the term 2020-2022 from the Asia-Pacific region by securing 181 votes out of 191, the national daily news paper,   The Daily Star reported.
The election was held at the UN General Assembly Hall, according to a press release.
Thailand, South Korea and China are the other countries elected from the same region. ECOSOC, one of the six principal organs of UN, is also the most important platform of the UN system, the press release added.
It is also crucial for multilateral diplomacy especially in the case of development.
The victory was hailed as a global recognition of the development endeavors of Bangladesh by diplomats from several countries present at the election venue.
The election was conducted under the Presidency of María Fernanda Espinosa Garcés, the president of the 73rd United Nations General Assembly through a secret ballot.
Referring to Bangladesh's fulfillment of the LDC graduation criteria last year, the Permanent Representative (PR) of Bangladesh to the UN Ambassador Masud Bin Momen said, "This membership of ECOSOC will help us achieve sustainable graduation and accelerate progress in the implementation of Agenda 2030."
Through the membership of ECOSOC, Bangladesh will be able to work more intensively in implementing the Agenda 2030 through various forums, commissions, committees, executive boards and regional forums such as UNESCAP under ECOSOC.
This will also enable the country to share its best developmental practices with the rest of the world, mentioned the ambassador, according to the press release.
Bangladesh will commence its ECOSOC membership from January 2020. It is to be noted that in 2018, Bangladesh was elected to the United Nations Human Rights Council for the 2019-2021 term.