Mark Field SUSPENDED as minister after grabbing female activist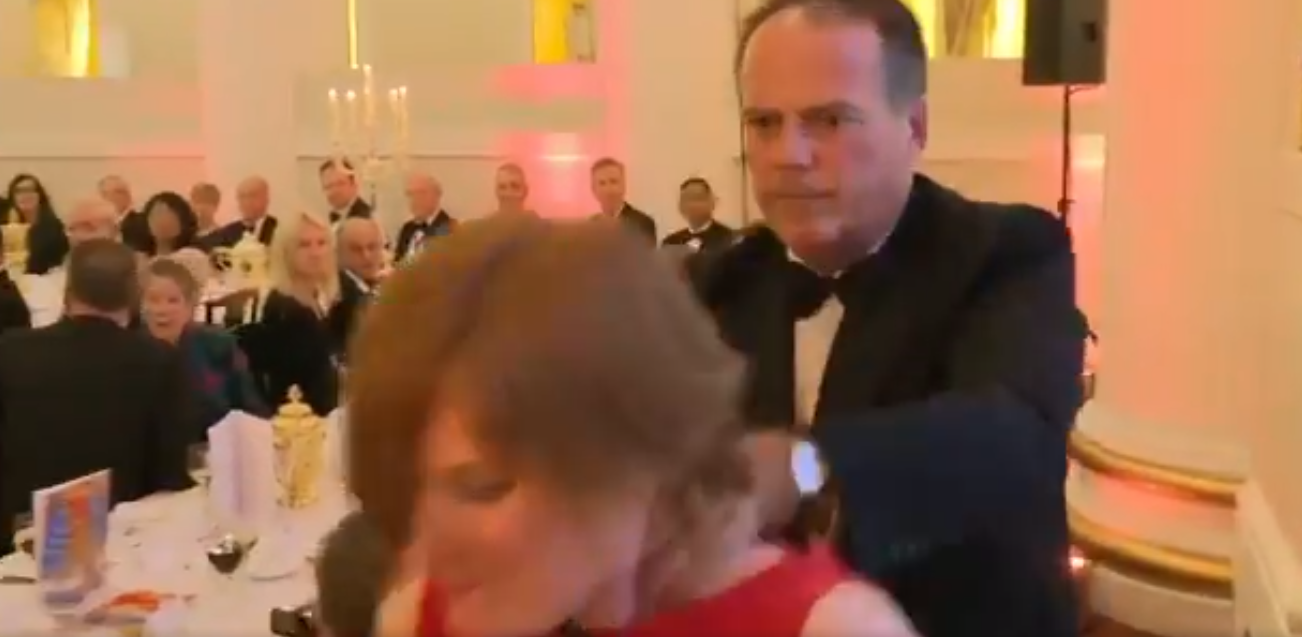 London — Mark Field has been suspended as a minister while investigations take place into the incident involving him removing a protester from a black tie event in London, Downing Street said.
WATCH: Conservative MP Mark Field shoves a protestor against a pillar then grabs her by her neck and shoves her out of the Mansion House dinner after climate change protestors interrupted the banquet. pic.twitter.com/DFwZYxROfF

— Paul Brand (@PaulBrandITV) June 20, 2019
Footage showing Field physically removing the Greenpeace protester from the event at Mansion House is being probed by cops, Tory whips and the Cabinet office.
The woman was one of many protesters who interrupted the plush dinner party.
An official Number 10 spokesperson said Theresa May found it "very concerning".
Greenpeace affiliated protestors had interrupted an address to city bankers by Chancellor of the Exchequer Philip Hammond.
None of the climate demonstrators were arrested over the disruption to Philip Hammond's speech, City of London Police said.