Senior citizens of India can now travel to Pashupatinath for free in Nepal for pilgrimage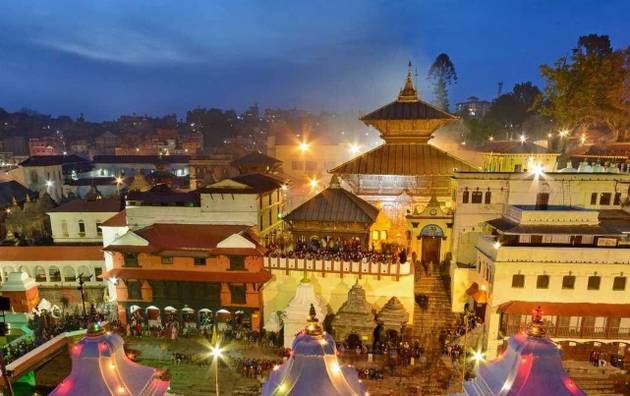 TOI, Kathmandu– Senior citizens can now travel to Pashupatinath in Nepal for pilgrimage, that too, free of cost. While announcing the details regarding this free religious tour for 2019-2020, Tourism and Devasthan Minister Vishvendra Singh said that the number of circuits has been increased this year. Also, the age eligibility criteria which was 70 years earlier, has now been lowered to 65 years, Times of India reported.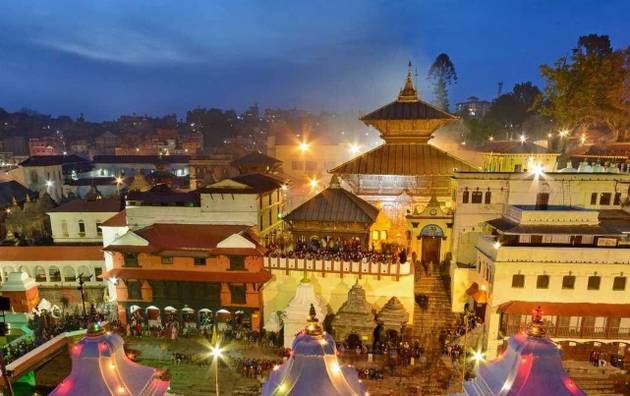 As per this scheme, the Devasthan Department will be providing accommodation and free travel to around 10000 pilgrims (i.e., 5000 each for air travel and train). The department will, however, keep five percent of the seats reserved for journalists in both the categories, who should also meet the criteria of being above 60 years of age. In the meeting held recently in the presence of many top officials, it was also decided that this time the retired government officials, who were not eligible to avail this scheme earlier, will also be included in the scheme now.
In the air travel category, Dehradun-Haridwar-Rishikesh, Gangasagar-Dakshineswar Kali Temple-Belur Math-Kolkata, and Pashupatinath-Nepal have been added, which now takes the total number of circuits to nine. As for the train tours, there has been an addition of two more circuits, i.e., Khawaja Moinuddin Chisti (Ajmer Dargah)-Nizamuddin Auliya (Delhi)-tomb of Salim Chishti (Fatehpur Sikri) and Goverdhan -Barsana-Mathura-Vrindavan.
The said free pilgrimage scheme for senior citizens will be effective from July 5, and one can fill the application form online. Referring to this development, the minister also mentioned that awareness related to the scheme will also be carried out at the district level to ensure more and more people from rural areas are able to take benefit of such tours.
Pashupatinath is more than just a religious destination. It is a combination of religion, art, and culture. It offers peace and devotion. The temple, spread across 246 hectors wide, is abundant with temples and monuments. Hundreds of rituals are performed here every day. The temple premises is an open museum. This national pride is listed as a UNESCO World Cultural Heritage Site since 1979.
This temple is an important destination for art historians. It displays a variety of styles of temples some of which are Dome style, Pagoda style, Shikhara style and so on. Additionally, variety in statues and sculptures can also be seen. There are statues made out of stone, metal, and wood. The door and pillars around the temple area are carved in beautiful shapes of God and griffins.
Pashupatinath stretches from the main temple of Pashupatinath to Guheshwori. There are many famous temples inside this area including the Bhuwaneshwori, the Dakshinamurti, Tamreshwor, Panchdewal, Bishwarupa, and others.
The temple of Kali, which is located on the banks of River Bagmati has an interesting appearance and myth. The myth is that the statue grows out of its original spot and that the world will come to an end when the half-in half-out statue is fully out.
Each temple has its own set of rituals to be performed, and every temple has specific value and customs. On the other side of the river is a small forest Shleshmantak, home to animals like deer and monkeys. A traditional crematorium stands on the banks of the River Bagmati.
Pashupatinath is rich in cultural, forest, and water resources. In order to maintain these resources, Pashupati Area Development Trust (PADT) was founded with the initiative of Late King Birendra Bir Bikram Shah Dev in 1996. Since then, the activities at Pashupati are governed through this administrative body.