Bangladesh second largest FDI recipient in South Asia: Report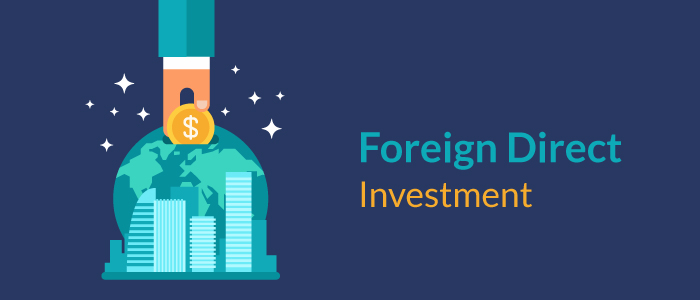 Niaz Mahmud , Dhaka — Bangladesh registered a record level of foreign direct investment (FDI) inflow in 2018, topping the list in South Asia, the Dhaka Tribune reported.
In 2018, Bangladesh reached the highest ever level in the country's history at $3.61 billion, according to World Investment Report 2019 by United Nations Conference on Trade and Development (UNCTAD).
The report said FDI in Bangladesh went up by 67.94% in 2018 compared to $2.15 billion in 2017.
The report was unveiled at a media briefing, organized by Bangladesh Investment Development Authority (BIDA), at a Dhaka city hotel on Monday, which was published worldwide on June 12.
Salman F Rahman, MP, private industry and investment adviser to Prime Minister Sheikh Hasina, inaugurated the program as chief guest.
Bangladesh Economic Zones Authority (BEZA) Executive Chairman Paban Chowdhury, Principal Coordinator on Sustainable Development Goals (SDG) Affairs of Prime Minister's Office Md Abul Kalam Azad and Federation of Bangladesh Chambers of Commerce and Industries (FBCCI) President Sheikh Fazle Fahim were also present in the event.
BIDA Executive Chairman Kazi Aminul Islam chaired the program. Executive Director of the Policy Research Institute of Bangladesh (PRI) Ahsan H Mansur delivered the keynote presentation.
While China became the leading investor in the country with $1.03 billion, the United States, traditionally the top investor, dropped to fourth with only $0.17 billion in FDI for 2018 in Bangladesh, as per the report.
The Netherlands stood as the second largest investor with of $0.69 billion, and the United Kingdom was the third highest investor with $0.37 billion.
Despite initial delays, Bangladesh was on the right track to attract FDI, the speakers said at the event.
Meanwhile, the report says, the investment flow across the world continued to decline for the third consecutive year in 2018, falling by 13 percent to $1.3 trillion from a revised figure of $1.5 trillion in 2017.
Bangladesh scenario
According to the report, Bangladesh saw the increase in FDI inflow because of significant investments in power generation and labour intensive industries like readymade garments, and also because of the $1.5 billion acquisition of United Dhaka Tobacco by Japan Tobacco.
According to the UNTACD report, equity investment increased by 108.6% to $1.12 billion, which was $0.54 billion, while reinvestment increased by 2.32% to $1.30 billion. Clearly, investor confidence in Bangladesh has improved, it notes.
On top of that, intra-company loans also increased for the same period by 254%, from $333.24 million to $1.18 billion.
The power sector alone attracted investments worth $1.01 billion, where China contributed $0.83 billion, followed by $0.73 billion in the food sector, and $0.43 billion in the textile sector, it says.
For attracting the FDI, Salman Fazlur Rahman said, the government was establishing special economic zones (SEZs) across the country.
He said: "If we want to have real investment, we have to develop infrastructure. We have already given licences to 11 private SEZs. The government is also establishing public SEZs. Moreover, we are establishing country-specific SEZs,"
He said several mega projects were ongoing for developing infrastructure and after implementation of the mega projects, the inflow of FDI would increase further.
Salman said the result of new ranking in ease of doing business index would be announced at the end of this year and Bangladesh's position in doing business ranking would be improved as the government was implementing various initiatives.
Abul Kalam Azad said Bangladesh was moving forward by achieving remarkable success in all major indicators. "We are now focusing on investment. If we can increase our investment, revenue will be increased automatically," he said.
South Asia scenario
FDI inflows in South Asia grew by 4% in 2018 to $54 billion. FDI to India, which accounted for 70 to 80% of inflows in sub-region, increased by 6 % to $42 billion.
Inflows in Sri Lanka also reached a record level of $1.6 billion, pushed by robust Asian investments, including those from China, India and Singapore.
Pakistan, the fourth largest recipient of FDI in the sub-region, registered a 27% decrease in investment to $2.4 billion. Nepal FDI received $1.6 billion and the Maldives received $0.55 billion. Bhutan's FDI inflow declined by 160% year-on-year to log at $0.5 billion last year.
Challenges 
One of the big challenges, according to the report, is the new industrial revolution, which could erode the importance of low labour costs, the traditional competitive edge of most SEZs. "SEZs will need to anticipate trends in their targeted industries and adapt," UNCTAD report says.
Ahsan H Mansur said that lack of necessary land, infrastructure shortage and lagging behind in the standard of World Bank ease of doing business were the main challenges for FDI.
"The recommendations in WIR aim to provide guidance for policymakers in their efforts to revitalize and upgrade existing zones, and to build new ones that avoid the pitfalls of the past and are prepared for the challenges ahead," he said.
The World Bank's Doing Business report for 2019 lists Bangladesh as 176th out of 190 countries in terms of ease of doing business.
Salman F Rahman said: "We are amending various laws. We have a target to come down below 50 within the 24-month and in double digit within the 12 months."
He also informed that an integrated one stop service (OSS) centre under BIDA would be developed within a year for getting all approvals to start business in the country within a short time.
Setting ambitious goals for SEZ expansion
To accelerate economic growth and diversification, Bangladesh established two new agencies in 2010, tasked with leading the development of economic zones and high-tech parks: the Bangladesh Economic Zones Authority (BEZA) and the Bangladesh Hi-Tech Park Authority.
Paban Chowdhury said that the government should increase the collection of revenue from VAT and income tax instated of customs duty to attract more FDI.
FDI  inflows  to  the  13  LDCs  in  Asia  and  Oceania  reached  a  record  high  of  $12  billion. Two  manufactures  exporters — Bangladesh  and  Cambodia — registered new record levels of $3.6 billion and $3.1 billion, respectively.
Ahsan H Mansur said that the trade war between the USA and China might have created some new opportunities for attracting investments from China — both domestic and foreign.
Kazi Aminul Islam said that Bangladesh become a potential hub for investment as the government was providing all sorts of supports to the investors.
"Factors such as sound economic growth, a young talented workforce, and infrastructural development necessary to attract investments are visible in Bangladesh. So foreign investors have poured funds here, giving FDI a sharp rise, despite global slowdown," he said.
About 15% tax on the retained earnings and reserve of a company, Salman said: "We are working at it."