Asian Companies with Women on Boards Show Better Financial Performance: Study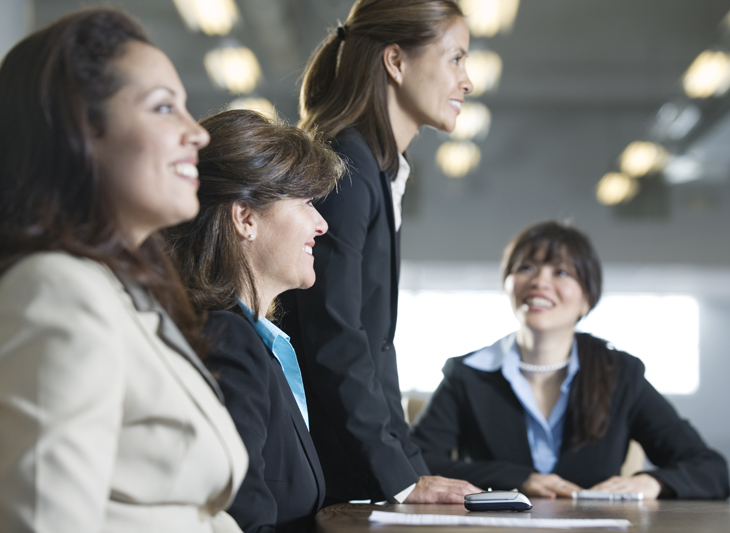 According to the study — Board Gender Diversity in ASEAN — companies with more than 30 percent of women on the board report an average Return on Assets (ROA) of 3.8 percent, compared to an ROA of 2.4 percent for companies with no female board members. Similarly, companies with over 30 percent of women on the board report an average Return on Equity (ROE) of 6.2 percent, while those with an all-male board have an ROE of only 4.2 percent. The study surveyed over 1,000 companies in China and six ASEAN (Association of Southeast Asian Nations) countries including Indonesia, Malaysia, the Philippines, Singapore, Thailand, and Vietnam.
"Our findings underscore the value of greater gender diversity in Asian boardrooms," said Vivek Pathak, IFC Regional Director, East Asia and the Pacific. "By tapping into the vast potential offered by women in business, Asian companies can become stronger, more sustainable and more attractive to investors. In turn, they will help achieve more inclusive economic growth, continuing the region's positive trajectory that has lifted millions out of poverty in recent decades."
The study shows that out of the six ASEAN countries, Thailand is the most gender diverse, with women holding around 20 percent of board seats in listed companies, followed by Indonesia and Vietnam (both about 15 percent). Among the ASEAN companies surveyed, close to 40 percent had no female board members and only 16 percent had over 30 percent female representation on the board.
IFC commissioned the Economist Intelligence Unit to produce the report, based on an extensive review of the literature, company-level data analysis, and interviews with leading experts in the region. The research was funded by the Umbrella Facility for Gender Equality (UFGE), a World Bank Group multi-donor trust fund aimed at identifying and addressing key gaps between men and women to deliver better development solutions that boost prosperity and increase opportunity for all.
Although the report establishes a clear connection between firms with more women on their boards and better financial performance, it notes that the percentage of women on boards remains low in the region. This is partly because of widespread gender bias that deems women as less suitable for top executive positions.
"The business case for board gender diversity is strong and relates not just to performance but also to corporate governance, reputation, and fairness," said Risa E. Rustam, Director of Finance and Human Resources of the Indonesia Stock Exchange. "Stock exchanges can help lead the way by promoting gender diversity measures and targets among listed companies."
In Indonesia, the top three industries with the highest percentage of female board members are industrials (26 percent), real estate (20 percent), and consumer staples (15 percent), the study reveals. Indonesian companies comprise about 6 percent of the total number of companies surveyed, covering a wide range of industries, including consumer discretionary, industrials, materials, consumer staples, financials, real estate, energy, and health care. In terms of female representation on boards, Indonesia is on par with the ASEAN average (14.9 percent), but the country is behind when it comes to the number of women in senior management (18.4 percent), well below the ASEAN average of 25.2 percent.
The report recommends ways to accelerate the pace of change, such as putting in place policies that provide women with opportunities to rise to senior leadership roles. The research finds that within ASEAN companies, board appointments tend to be dominated by "old-boys' networks". To counter this culture, companies can introduce a more formal selection mechanism for board membership and provide greater visibility for female candidates through cross-company networks or countrywide directories of women board members.
IFC's support for this research is part of a global series of studies on the positive effects of increased gender diversity in business leadership. IFC is expanding its work in closing gender gaps through investments, with commitments to quadruple annual financing dedicated to women-led businesses and achieve a 50 percent share of women directors where IFC has a board seat.
Y.W. Junardy, President of Indonesia Global Compact Network (IGCN), said, "Boards with women members have shown to have a better decision-making ability through a broader perspective, which allows greater inclusivity and ultimately better financial performance. Inclusive businesses, which promote gender equality, decent work, and economic growth, are key to achieving Sustainable Development Goals," he concluded.
About IFC
IFC—a sister organization of the World Bank and member of the World Bank Group—is the largest global development institution focused on the private sector in emerging markets. We work with more than 2,000 businesses worldwide, using our capital, expertise, and influence to create markets and opportunities in the toughest areas of the world. In fiscal year 2018, we delivered more than $23 billion in long-term financing for developing countries, leveraging the power of the private sector to end extreme poverty and boost shared prosperity. For more information, visit www.ifc.org