Hundreds take part in 'Run for Nepal' in Nuneaton, UK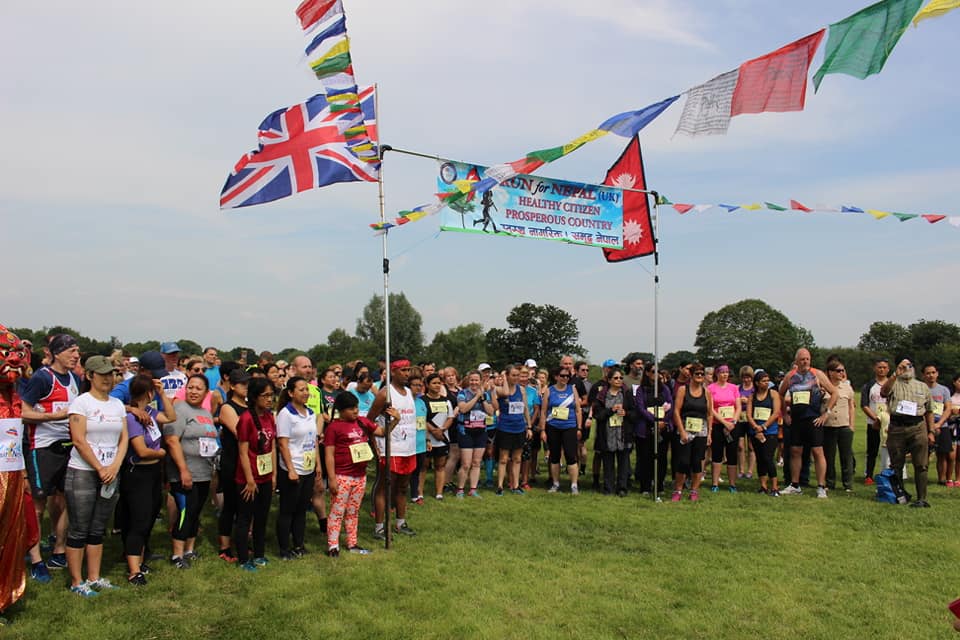 London– Runners from Midland and across the UK came to Sandon Park and ran along the beautiful Weddington meadow on Sunday 23 June.
The charity run, "Run for Nepal (UK)" for the first time started at Riversley
Park, Nuneaton in 2014 and since then the Nepalese Community
Nuneaton (NCN) has been organising the run every year.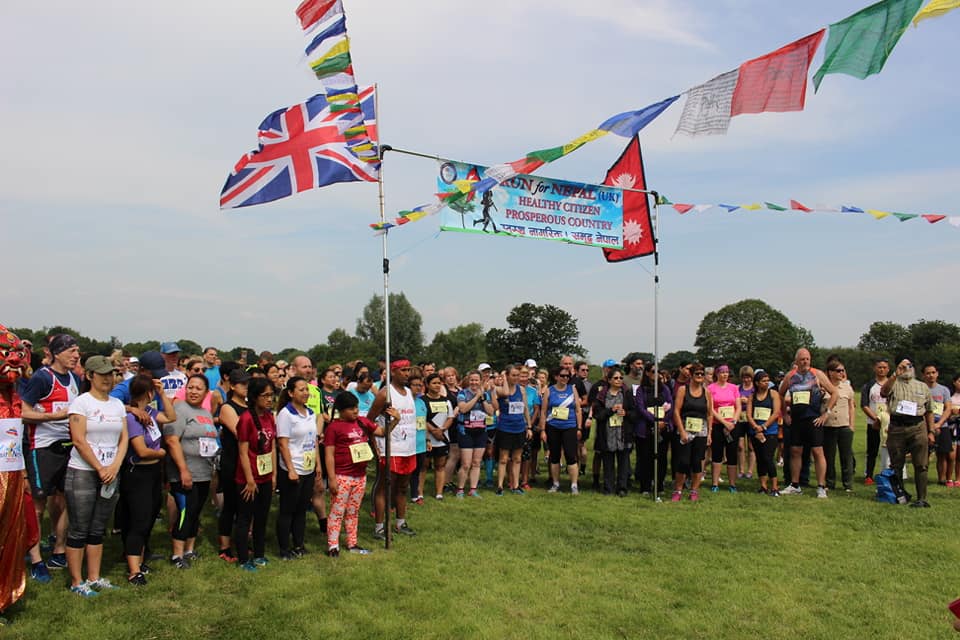 The organisers could not believe the number of participants making the highest entry of 300 plus in six-year history. They were from all age groups, as young as 3 yrs old to senior citizens in their 70s, many with their whole family and also members from elite running clubs.
They admired the hidden beauty of Nuneaton's country side, enjoyed the atmospheric feel of Nepal and took part in 5 and 10k run. It was astonishing that so many raised and donated to the charity NCN supported this year.
The fund will equally go towards Alzheimer's Society UK, which focuses
on dementia and to the Newa Charity– established by Santosh Rai dedicating to
his disabled daughter Newa Rai. The Newa Charity has its own dedicated annual fundraising event known as Dharan Run in eastern Nepal and supports education for the underprivileged children.
The runners in Nuneaton were entertained by the Bag Piper from the Queens Gurkha Signals playing traditional tune, Khukuri skill display performance from the children, various interesting stalls giving all participants an opportunity to explore Nepali cultural heritage.
Participants also had the opportunity to experience the Gurkha Selection process through SitUps, PullUps and carrying Doko over the set distance. There were many attractive Raffle Prizes, Cake Sale, Tropical Animal Encounters, Nepali Fast Food serving the best of Nepali cuisine and free refreshment provided by the Sikh Union of of Coventry.
Total funds raised through the Run amounted to £2237.87 and more is expected through online donations.

The run was officially started by the worshipful Mayor Mrs June Tandy of Nuneaton & Bedworth Borough Council.  Interestingly, John Brookes, who was born in Weddington and currently lives in Australia, took part in the 5k Run for Nepal along with his colleagues around Lake Burley Griffin in Canberra.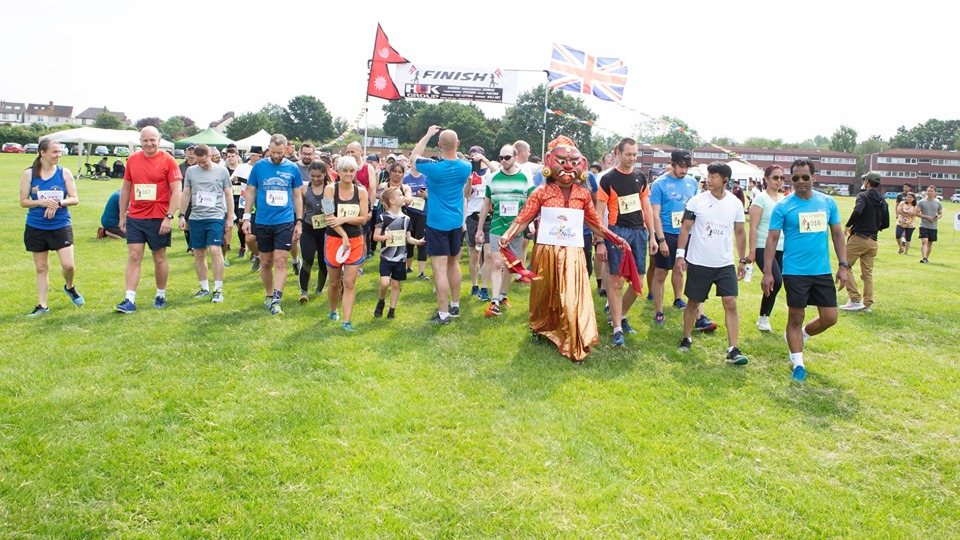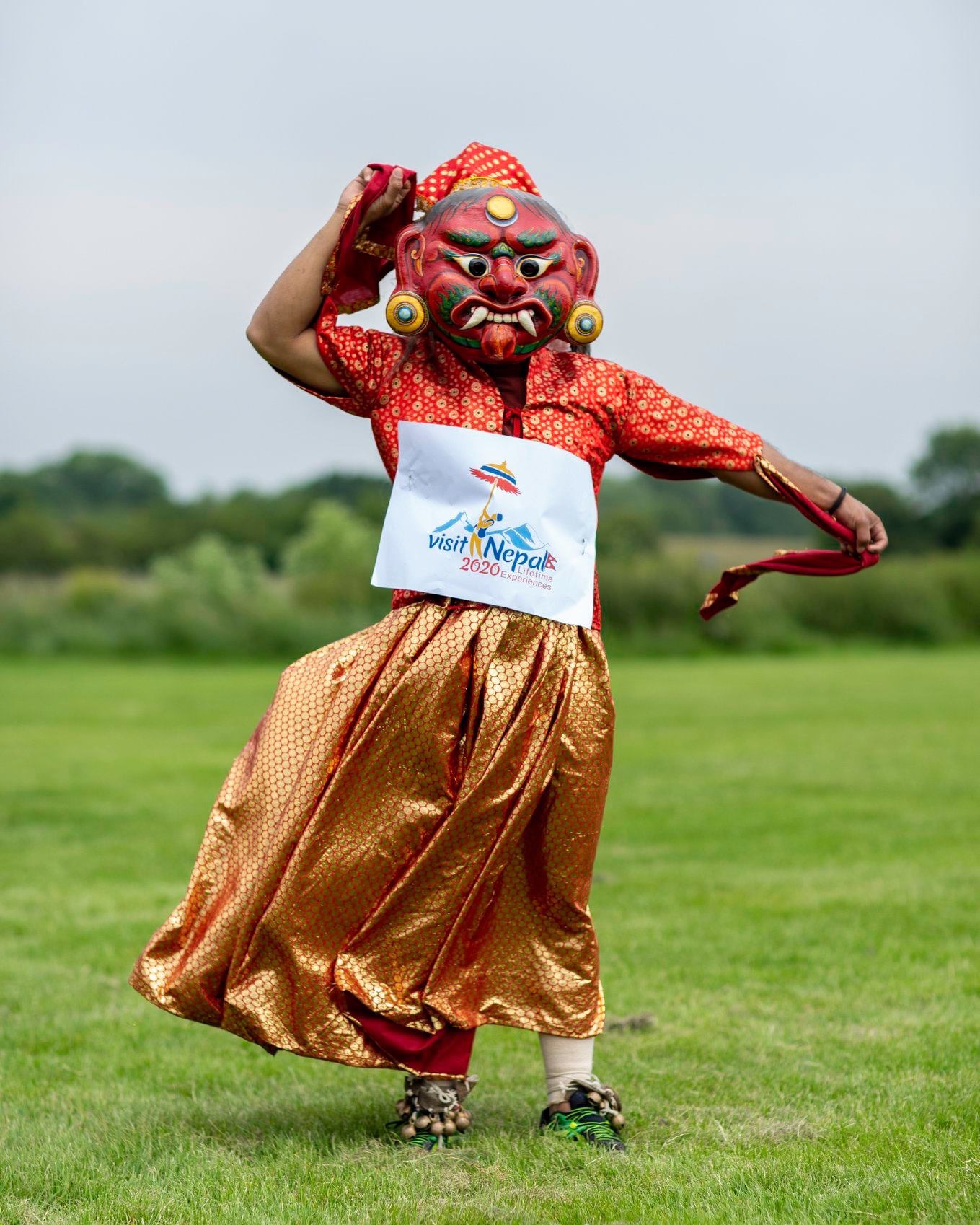 All runners were presented with medals by the Guests of Honour, and especial medals being awarded to the winners of each category:
Fastest Male 5K – Jason Nicholson 00:22:00
Fastest Female 5K – Tina Thick-Broom 00:228:15
Fastest Male 10K – Robert Faulkner 00:41:03
Fastest Female 10K – Melanie Hill 00:52:04
Youngest Runner – Miss Suzie Shrestha 3 Yrs Old, Completed 5K in 01:27:43
Senior Citizen – Ted Cotterill 74 Yrs Old, Completed 10K in 01:00:50
Gurkha Selection Male Leader – Subin Limbu (60 Sec Score: Pullups -18, Situps – 55, Doko 15kg/15Mtr- 17Laps)
Gurkha Selection Female Leader – Prapti Shrestha (60 Sec Score: Pullups – 3, Situps – 42, Doko Carry 15kg/15Mtr – 14 Laps)
"We would like to thank all the participants, volunteers, sponsors and local Borough for their encouraging support to make the Run for Nepal 2019 a grand success," said Vinod Shrestha, of the Nepalese Community Nuneaton. "We look forward to similar support and active participation from all our well-wishers and community members next year , please book your calendar for 21 June 2020."