LDCs call for Easy Access to Climate Finance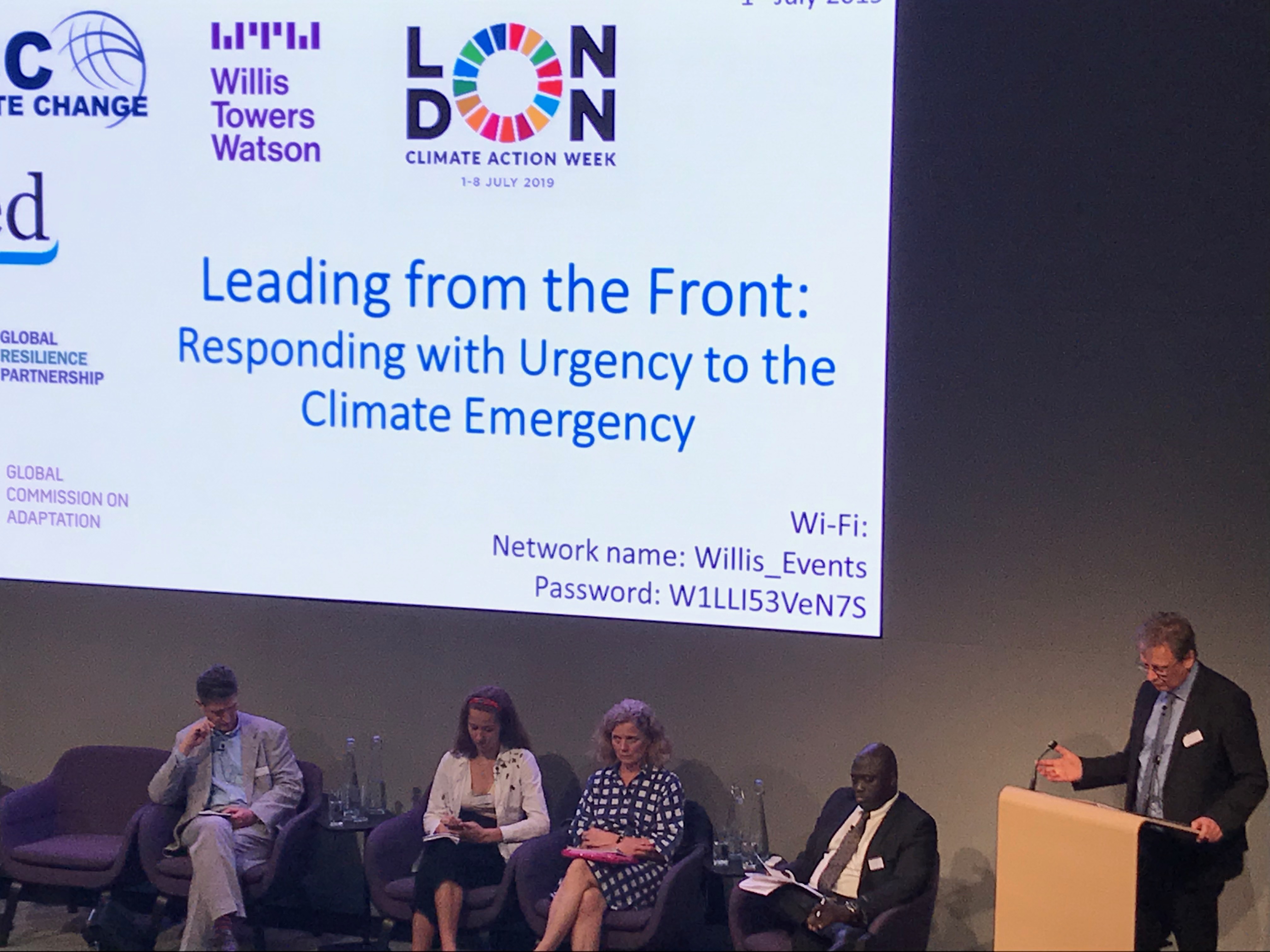 Bhagirath Yogi, London—Leaders from the Least Developed Countries (LDCs) have called the international community to ease their access to climate finance.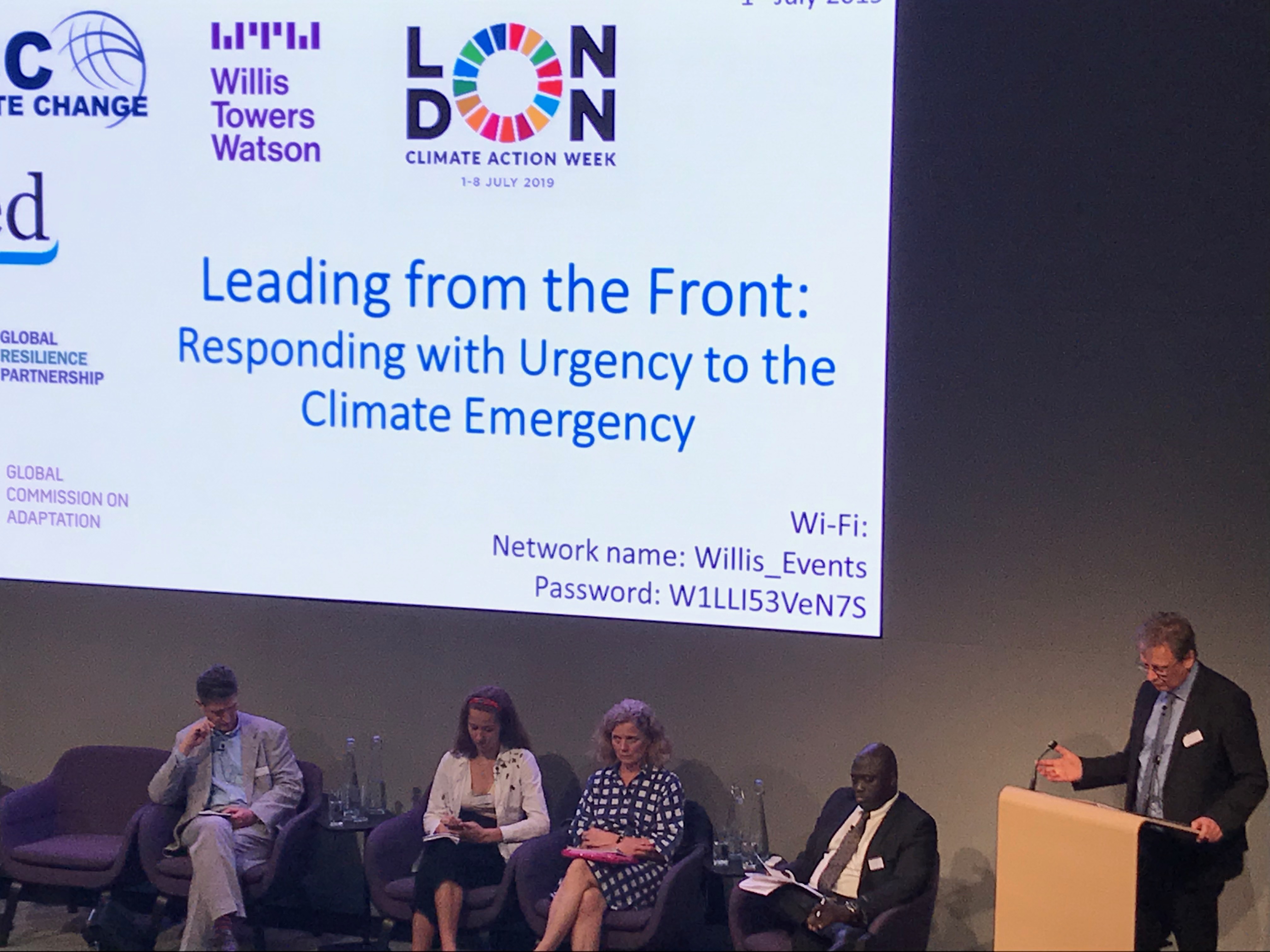 Addressing a programme organised by the International Institute for Environment and Development (IIED)– a London-based think tank—on Monday (1st June), Minister of Water and Environment, Uganda, Sam. M. Cheptoris, said that accessing climate finance is very, very difficult for poor countries. "We don't have knowledge or expertise to develop projects. Intermediaries such as UNDP get money from agencies like the Global Environment Facility. Part of this money is used to pay consultants or buy expensive vehicles. May be only 10 percent of the money trickles down to the communities," he added.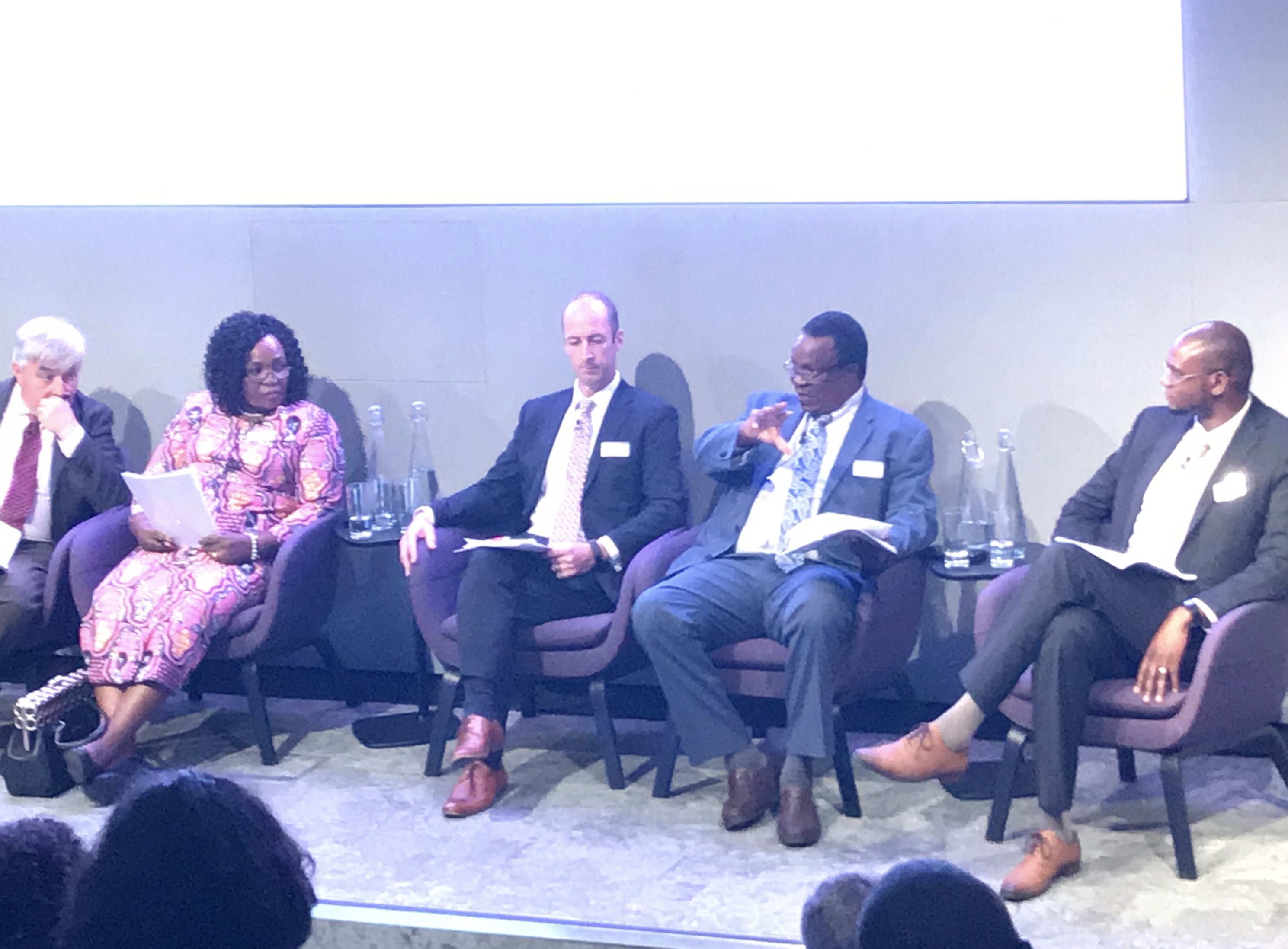 Minister Cheptoris said that Uganda emits only 0.1 percent of the world's Greenhouse Gases (GHGs) but faces severe impact of global warming. "Climate change is real and it is with us. We are facing frequent drought and deforestation. We need help but the money is not forthcoming. We expect the international community to fulfill their commitment.
Addressing a seminar entitled "Leading from the front: tackling the climate emergency with ambitious commitment and finance,"  Minister of Environment, Climate Change and Natural Resources of Gambia, Lamin B. Dibba said that Least Developed Countries (LDCs) classified as the world's poorest– around 1 billion people—emit just 0.01 percent of GHGs but the impact far exceeds to what they are putting into. "Sea level rise, unpredictable rain patterns, drought, floods and landslides are real threats but do we have resources to build resilience of these communities?" he asked. He, however, said LDCs are combating  the Climate Change in their own way.
Mr Dibba said that Bhutan – the current chair of the group of 47 LDCs–  has committed to be carbon neutral and absorbs  three times more CO2 than it emits. "By 2050, 100 percent of our electricity will be coming from renewable sources. But, we need help from the international community. The international community should rise up to this emergency. We must act, we must act quickly, we must have acted yesterday and not today," he added.
Climate Change advisor to the government of Tanzania, Dr Lucy Ssendi, said the National Adaptation strategy of her government required $500 million a year but donors have provided only around $150 million for climate action since the early 2000s. She, however, said the Tanzanian government had decentralised climate finance and piloted to assist communities. "We think we're on the right track," she added.
Climate Emergency
Representatives from the governments, civil society, public sector as well as private sector discussed the ways to deal with the climate emergency that is affecting both the developed and developing countries around the world. Roxanne Travers Lieberman, a 20-year-old activist from the Extinction Rebellion—a pressure group that took to direct action in London in April this year–  said that climate justice was a social justice issue. "Humanity is leading towards extinction and we can't stay doing nothing. How many disasters need to happen before we can justify a change in our individual lives?" asked Roxanne adding," Since I was born 20 years ago, the consumption level in the western societies has gone up by 400 percent, which is criminal."
Last year, the Intergovernmental Panel on Climate Change (IPCC) of the United Nations issued a stark warning of the impacts that exceeding 1.5°C above pre-industrial level will have for the world, particularly for the poorest members of society. In May this year, Intergovernmental Science-Policy Platform on Biodiversity and Ecosystem Services (IPBES) warned that more than one million species faced imminent extinction if urgent action was not taken to protect nature.
In order to mitigate or adapt to the impacts of climate change, people need information. Dr Myles Allen, Professor of Geosystem Science and head of the Climate Dynamics Group at the University of Oxford, said information is power.  "It's a scandal that we don't know how much climate change has cost the UK or Gambia in the past 5 years. We know how much we're emitting but we don't document how it's affected us. The governments must tell the truth to the people,"he said.
According to Prof Allen, the goal is clear: stabilizing greenhouse gas emissions means getting emissions down to zero. "This would require just 10% of investment already projected for a Business As usual global energy systems," he added.
The participants also praised the role British government was playing in supporting developing countries to build their resilience and for declaring climate emergency back home. Malcolm Ridout of the DFID UK said, "We're dealing with a very complex system that needs political commitment and technical support." He said that the United Kingdom was leading on adaptation. "We have to shift the way business is done. We need both public and private finance and factor in climate in our decisions,"he added.
Sabera Khan, Senior Expert and Liaison Manager for the Beyond the Grid Fund for Zambia, however, insisted that investing in Clean Energy Markets lays down a challenge to LDCs that if they want finance to flow to them they cannot just draw up wish lists. "They must develop bankable projects with strong strategies to deliver impact," she said.
Farayi Madziwa of The Adaptation Fund said the Fund financed concrete projects and programmes to help communities adapt to climate change. "We're changing in response to needs and challenges faced particularly by LDCs and Small Island Developing States (SIDS)."
Simon Young, special advisor to the Wills Towers Watson, and President and Principal Consultant of GeoSy Ltd., said insurance tools that have been deployed in the global South are now being used in the global North as well as climate impacts spread. "There is a need to manage climate risk in the development context and understand risk in a good framework– medium to long term. Long term private risk is different from insurance perspective. Life insurance can be brought to bear which may meet the needs of long-term climate change impact and also can sensitise adoption of mitigating carbon emissions," he added.
Listen to Young People
Chair of the UK Environment Agency, Emma Boyd, spoke of the need to listen to young people as they were the one who would bear the brunt of the climate change most. "The government, public organisations as well as companies need to think very, very differently in terms of climate emergency. We need new ways of thinking and the investment community has a huge role to play in driving change," she said.
Chairing the panel discussion on "Responding with urgency to the climate emergency," Director of the IIED, Andy Norton, said that only 18 percent of the climate finance reached the LDC communities. He said there was the need to strengthen the voice of LDCs and enhance the resilence of the most vulnerable communities around the world.
CEO of the Global Resilience Partnership (GRP), Deon Nel, who chaired the panel discussion on "Financing Urgent Ambition," thanked all for their active participation and expressed hope that the discussions will give rise to concrete action from all sides.
The IIED conference coincided with the first-ever London Climate Action week (July 1-8, 2019). At a separate programme organised at the City Hall on Monday,  London Mayor, Sadiq Khan, said delaying action on climate change poses just as much of a threat as climate denial. He also called on a US-style Green New Deal for the UK.
The LDCs are the 47 poorest countries affected disproportionately from climate impacts.