Nepal Supreme Court ordered the government to formulate an act to address climate change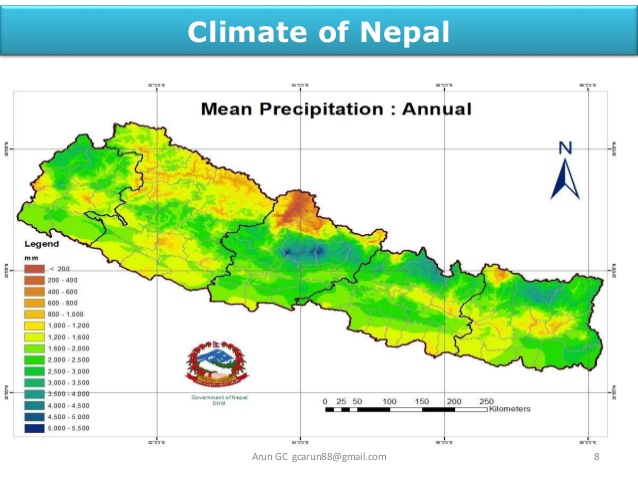 Kathmandu — The Supreme Court  of Nepal released a full text of its order asking the government to formulate an act to address climate change, the Himalayan Times reported.
A joint bench of former chief justice Om Prakash Mishra and justice Tej Bahadur KC on 25 December 2018 had issued the order to eleven government bodies, including the cabinet and Prime Minister's office.
The full text contained a set of seven criteria to be incorporated in the new act. Advocate Padam Bahadur Shrestha on 31 October 2017 had filed a writ petition against the government demanding formulation of the act, stating government bodies were facing difficulties to implement programs on climate change issues.
The full text asked the concerned bodies to formulate policies to address unplanned urbanisation, create a mechanism to identify places hit by climate change, draft legal provisions to mitigate further damage of such places, draft special laws to mitigate climate change impact due to green house effect and discourage the use of fossil fuel.
It also directed the concerned bodies to draft legal provisions to study the impacts of climate change in the life of people. It directed the government to enact laws making government bodies and private organisations accountable for their activities that result in climate change.
Advocate Shrestha talking to THT said the country's Environment Protection Act-997, had not mentioned anything substantial on the issues of climate change. "It is now time for a separate law to deal with the issues facing climate change," he said.
A scientific study on climate change revealed at Inter-governmental Panel on Climate Change (IPCC) in 1991 had stated that climate was a rapid phenomenon in many countries across the globe.
Based on the report United Nations Framework Convention on Climate Change was made in May 1992. The framework convention was endorsed by United Nation's assembly on Environment and Development held at Rio de Janeiro the same year.