Import starts from China-Nepal border Tatopani transit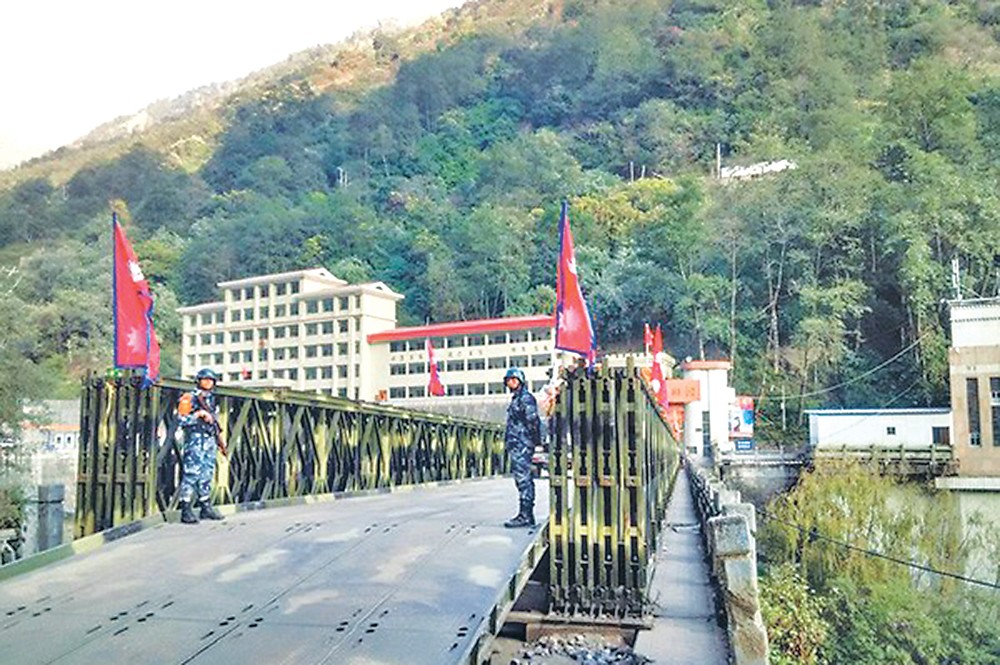 RSS —Goods imported from China have started entering Nepal through the Tatopani transit, the main border checkpoint with the northern neighbour.
The Tatopani transit has been brought into operation a month back after a long closure due to the damage caused by the Gorkha earthquake of 2015 and the delay in its reconstruction.
The transit was formally brought into operation on May 29 after remaining closed for four years.
But trade transactions could not be immediately started due to some logistical problems as the customs office had to be shifted to the newly constructed dry port site and it took time to make internal preparations and administrative management.
The import trade that began since last week has been gradually picking up through this transit.
"Goods and consignments have started entering Nepal from China," customs officer Keshav Raj Oli said. He said imports have gradually increased after the customs started its transactions. According to him, 10 containers of goods that entered from China have already left for the capital, Kathmandu after customs checking and clearance.
Still four containers full of goods are waiting for their turn at the inland container depot for customs checking and clearance.