Nepalese women taking the lead on cardamom trade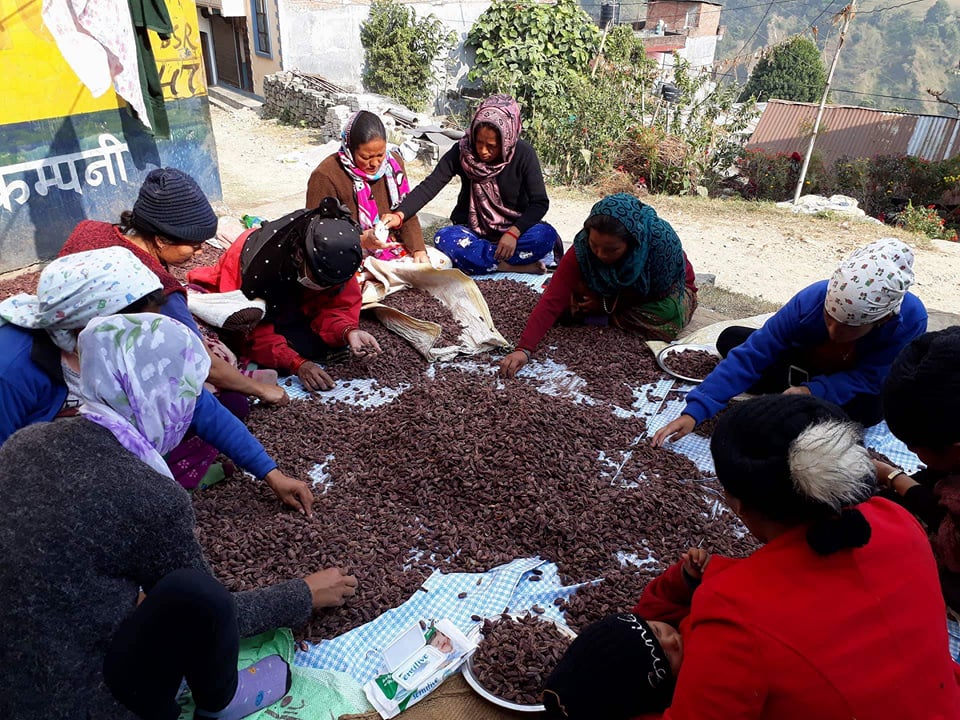 Cardamom, one of the world's most valuable spices, has become a key source of livelihood for women in Nepal according to a new report by the World Bank.
Home-based female workers have taken on a critical role in cardamom production in the country and are also taking the lead in nurturing and harvesting the crop, the report said.
Supporting female-centric institutions involved in its production and supply chains will help build their capacity and ability to negotiate better in the global marketplace, it stated.
The World Bank study, Understanding the Role of Women Home-Based Workers in Value Chains of Large Cardamom and Allo in Nepal, examined women's entrepreneurship in the large cardamom value chain.
Released this month, it found that women workers play a key part in production and take the lead in growing and harvesting before the spice enters the market and is exported to neighbouring India.
The study, undertaken in the eastern hills of Taplejung, Nepal, discovered that large cardamom production is a critical source of livelihood generation for a majority of women who work from home.
"Nepal can provide a platform for the neighbouring countries growing this highly valued spice – Bhutanand India – to enlarge the pie and seek new markets in South East Asia, while propagating this Eastern Himalayan region as a 'spice corridor'," said Dr Usha Jha, a member of Nepal's National Planning Commission.
The Himalayan spice grows extensively in the hills of Nepal, the world's leading producer, and the new research comes after a World Bank study last year which concluded that the cash crop enjoys a lucrative market and has improved the lives of thousands of women.
However, since 2015 the price of cardamom – which is affected by global market fluctuations – has been in decline. Women workers in Taplejung warn that they are faced with problems such as crop disease and lack of water, and many of them lack access to markets and credit facilities.
Faris H. Hadad Zervos, the World Bank's country manager for Nepal, said: "Putting in place a system of gender-disaggregated and gender-specific data collection; introducing women-friendly technology and tools for production and processing; and supporting women's institution building for skill enhancement and marketing will go a long way in ensuring effective and appropriate returns to investment in the cardamom industry."
From: https://www.publicfinanceinternational.org