Income from travel sector is increased by 9.7 per cent; Nepal earned Rs 68.63 billion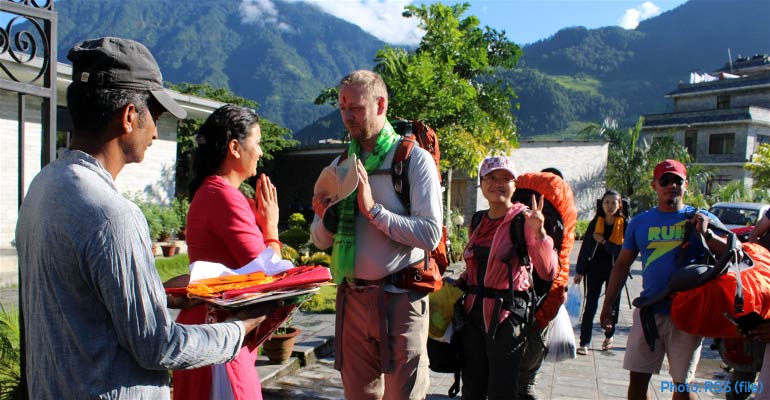 Jagan Karki, London  — According to Nepal Rastra Bank (NRB), Nepal earned a total of Rs 68.63 billion from the travel industry in the review period of the year.
This income from the travel sector under the service account has been increased by 9.7 percent in the first 11 months of the last fiscal year 2018-19.
Such income was Rs 62.57 billion in the same period of the previous fiscal.
In 2018, a total of 1.17 million tourists visited Nepal via both air and land routes while a total of 585,531 tourists have visited Nepal in the first half of 2019.
Although income has been increasing, the data compiled by the Ministry of Culture, Tourism and Civil Aviation has shown that the average length of stay of tourists and their per day spending has declined. As mentioned in the Nepal Tourism Statistics 2018 published by the ministry, the average length of stay stands at 12 days, while the average per day spending per tourist has dropped to $44, The Himalayan Times reported.
The government's plan to bring in quality foreign tourists with high-spending capacity, the average spending of tourists in the country dropped by 22.73 percent in 2018.