Boris Johnson to be the next PM of the U.K.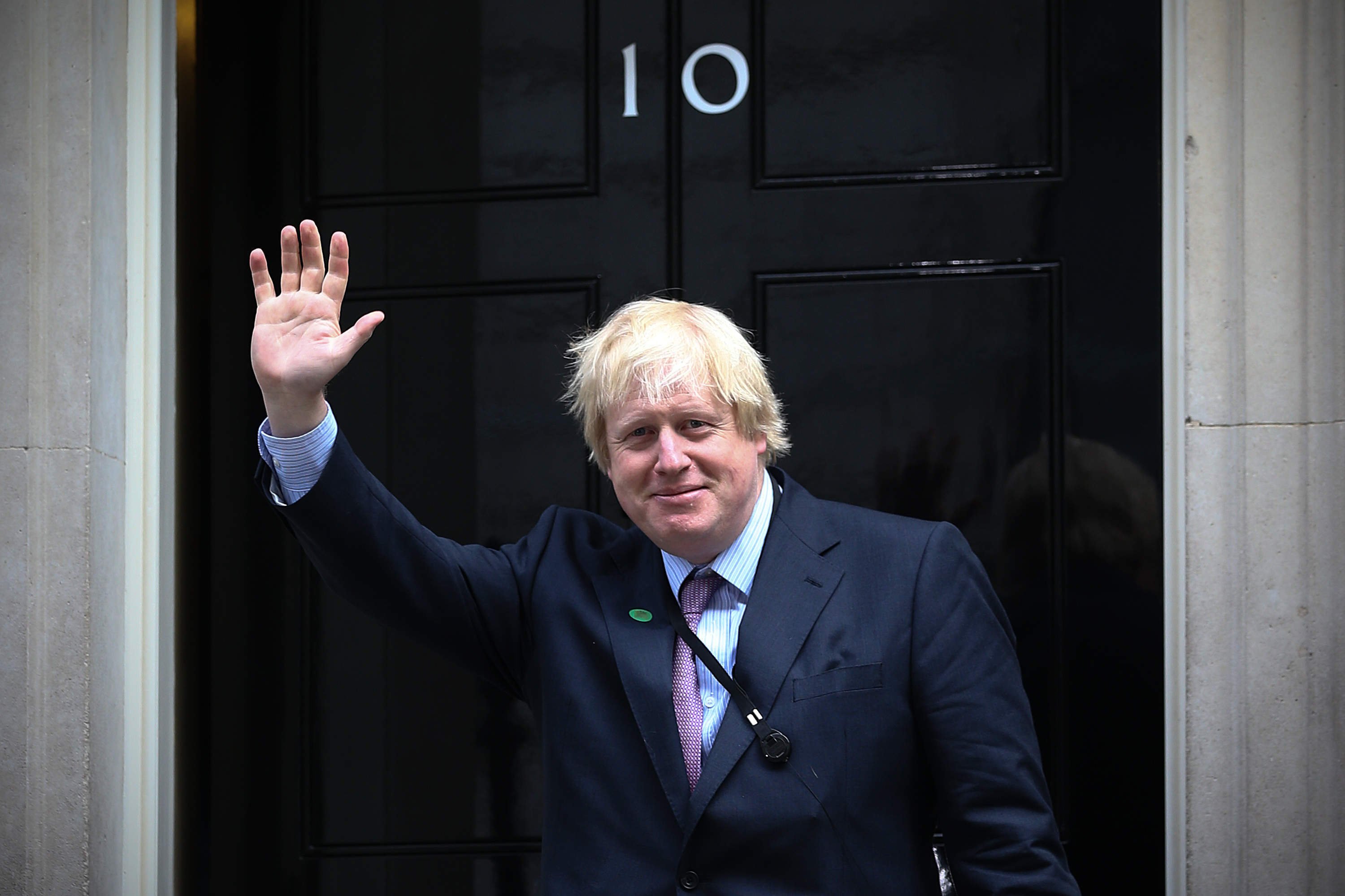 London – The former foreign secretary &  former mayor of London Boris Johnson has been elected new Conservative leader in a ballot of party members and will become the next UK prime minister.
He beat Jeremy Hunt comfortably, winning 92,153 votes to his rival's 46,656,  BBC reported.
Johnson is a Conservative lawmaker and former journalist. He is known for being a former Mayor of London and a leading figure on the "leave" side of the 2016 Brexit referendum. Following his side's success, he was installed as Foreign Secretary. After a tenure characterized by gaffes, he stepped down in July 2018 over May's Brexit negotiating strategy. Now he is a so-called "backbench" lawmaker who doesn't hold government office, but is still seen as a leading Brexiter.
The son of British politician Stanley Johnson, Boris was born Alexander Boris de Pfeffel Johnson and can trace his family line back to King George II.
Johnson went to Eton, the most prestigious private school in the U.K., where he was "a fully fledged school celebrity," according to Just Boris, a biography of Johnson written by Sonia Purnell. But even as a teenager he was already being reprimanded for what his modern critics still today argue are his failings, including a lack of organization and attention to detail.
According Britanica, In 1997 Johnson was selected as the Conservative candidate for Clwyd South in the House of Commons, but he lost decisively to the Labour Party incumbent Martyn Jones. Soon after, Johnson began appearing on a variety of television shows, beginning in 1998 with the BBC talk program Have I Got News for You. His bumbling demeanour and occasionally irreverent remarks made him a perennialfavourite on British talk shows. Johnson again stood for Parliament in 2001, this time winning the contest in the Henley-on-Thames constituency. Though he continued to appear frequently on British television programs and became one of the country's most-recognized politicians, Johnson's political rise was threatened on a number of occasions. He was forced to apologize to the city of Liverpool after the publication of an insensitive editorial in The Spectator, and in 2004 he was dismissed from his position as shadow arts minister after rumours surfaced of an affair between Johnson and a journalist. Despite such public rebukes, Johnson was reelected to his parliamentary seat in 2005.
Johnson entered into the London mayoral election in July 2007, challenging Labour incumbent Ken Livingstone. During the tightly contested election, he overcame perceptions that he was a gaffe-prone and insubstantial politician by focusing on issues of crime and transportation. On May 1, 2008, Johnson won a narrow victory, seen by many as a repudiation of the national Labour government led by Gordon Brown. Early the following month, Johnson fulfilled a campaign promise by stepping down as MP. In 2012 Johnson was reelected mayor, besting Livingstone again. His win was one of the few bright spots for the Conservative Party in the midterm local elections in which it lost more than 800 seats in England, Scotland, and Wales. Johnson returned to Parliament in 2015, winning the west London seat of Uxbridge and South Ruislip, in an election that saw the Conservative Party capture its first clear majority since the 1990s. He retained his post as mayor of London, and the victory fueled speculation that he would eventually challenge Prime Minister David Cameronfor leadership of the Conservative Party.
When Theresa May became Conservative Party leader and prime minister, she named Johnson her foreign secretary. Johnson maintained his seat in the House of Commons in the snap election called by May for June 2017, and he remained foreign secretary when May reshuffled her cabinet after the Conservatives lost their legislative majority in that election and formed a minority government later he resigned stating disagreement with PM Theresa Mays Brexit plan.
The biggest task for Johnson will be to take Britain out of the EU, but his hardline strategy has plenty of critics.