Sajid Javid is likely to be the new Chancellor, the first Asian origin British to hold the 11 Downing Street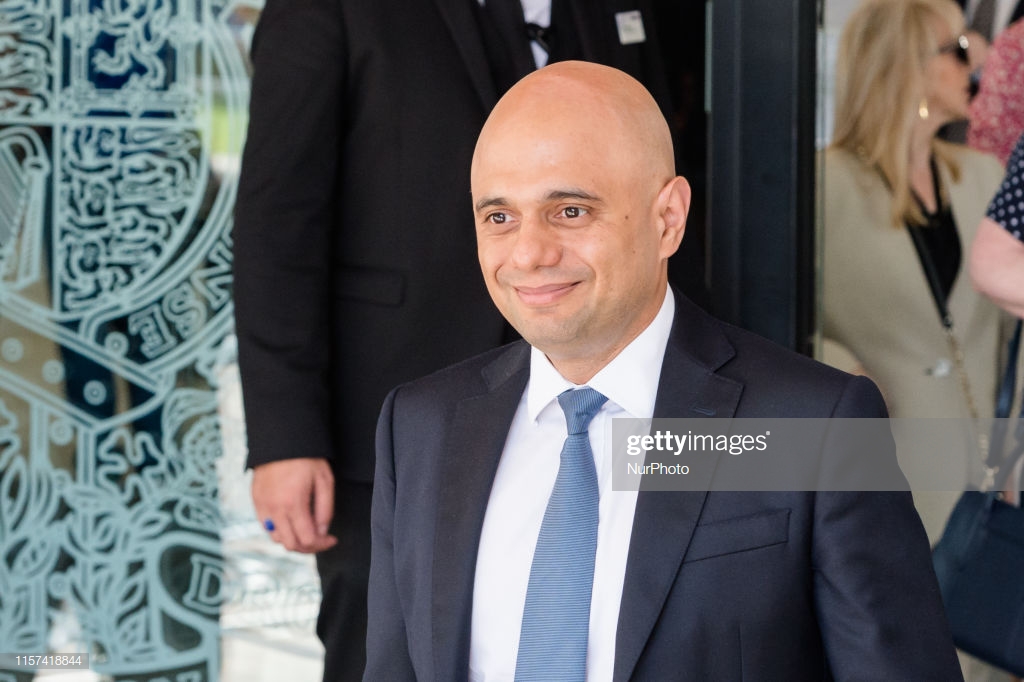 London — The newly elected leader of the biggest party of Britain Mr. Boris Johnson will begin the process of forming his government later after he succeeds Theresa May as prime minister.
The new Conservative leader will take office on Wednesday afternoon following an audience with the Queen at Buckingham Palace,  BBC reported.
After entering Downing Street, he is expected to announce a clutch of senior cabinet posts, including chancellor of the exchequer and home secretary.
SAJID Javid was last night preparing to become Britain's new Chancellor and the first Asian to hold the 11 Downing Street post, The Sun reported.
The new Tory leader aims to appoint a record number of black and Asian MPs around his top table, with right-wing Priti Patel poised to succeed Mr Javid.
According to the Sunday times , Allies of Mr Javid say they are "confident" he has won the race for the Treasury, beating rivals Liz Truss and Matt Hancock.
The current Home Secretary was set to be the biggest winner of Boris Johnson's first Cabinet reshuffle today.
The Sunday Times further reports he is angling to replace Phillip Hammond as chancellor, having 'detailed plans for an emergency Brexit budget to stimulate the economy in the event of a no-deal departure'.
According to the Telegraph , Sajid have a genuine understanding of the workings of finance through his own banking career, but his commitment to enterprise and free market economics is beyond question. Perhaps most important though is the understanding of the need to encourage aspiration and social mobility which he has gained from his own life experience. He has shown himself to be an effective Home Secretaryat a difficult time for that department. And there can be no getting away from the point that his background – the son of an immigrant Pakistani bus driver – would make an excellent counterpoint to the old Etonian Boris Johnson.
Javid, who has been Home Secretary since April last year, has a strong CV to take on the brief of public finances. He is a former investment banker and held junior positions in the Treasury in the early years of David Cameron's government. Javid was also business secretary between 2015 and 2016.
Other contenders include Liz Truss, who is currently chief secretary to the treasury, and health secretary Matt Hancock. Sources have told Yahoo Finance UK that Truss is more likely to be made business minister. Book makers also give arch Brexiteer Jacob Rees-Mogg an outside chance.
Bookmaker Paddy Power is offering odds of 1/3 on Javid becoming the next chancellor, while betting exchange Smarkets has him on odds of 2/5. The Betfair exchange offers odds of 8/15, according to Oddschecker.com.
At least four black and Asian Tory MPs will be invited to join Mr Johnson's top table, with Priti Patel, Alok Sharma and James Cleverly joining Mr Javid.
Rising Tory star Rishi Sunek is also in the running for a Cabinet job.
Various media sources says that Boris will also boost the number of women who are full Cabinet members, from Theresa May's current  five.