Nepali Music and Food Festival in London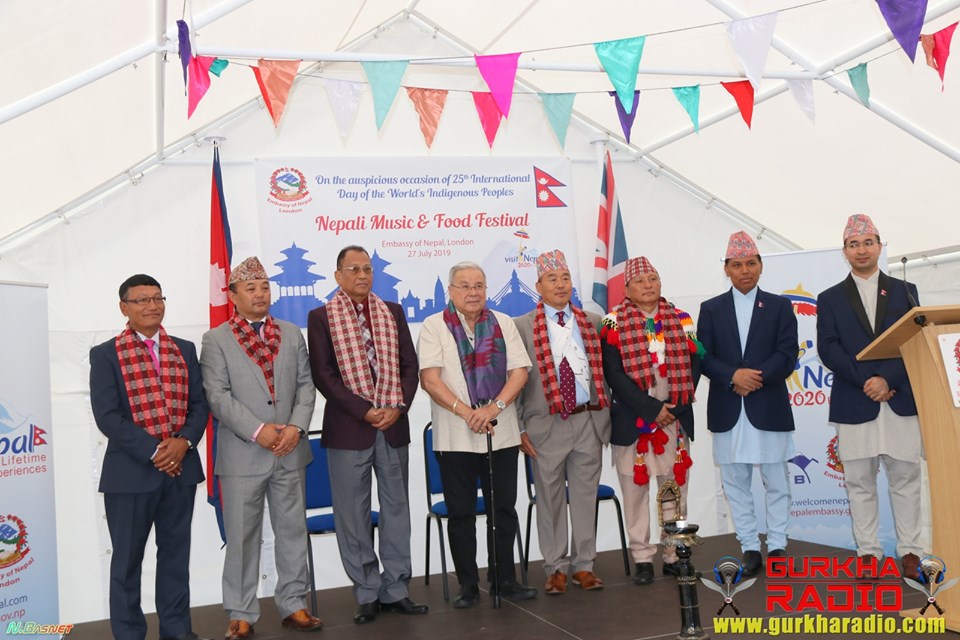 Jagan Karki, London – The Embassy of Nepal to the UK organised Nepali Music and Food Festival on Sunday.
The program was organised by the Embassy in association with Nepal Federation of Indigenous Nationalities (NEFIN) UK chapter.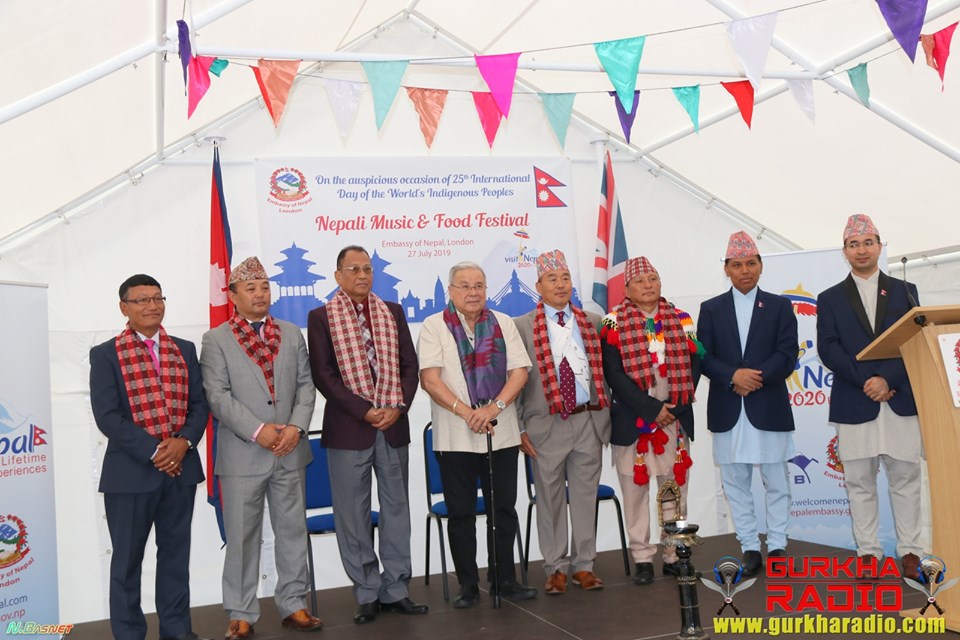 Photo: Narendra Basnet
The program, that was organised with the aim of promoting the Visit Nepal 2020 campaign, also celebrated the International Day of Indigenous People along with their language, culture, and traditions.
Members of various ethnic communities from Nepal now living in the UK demonstrated their customs, musical instruments, songs, a symbol of their tradition and rituals during the event.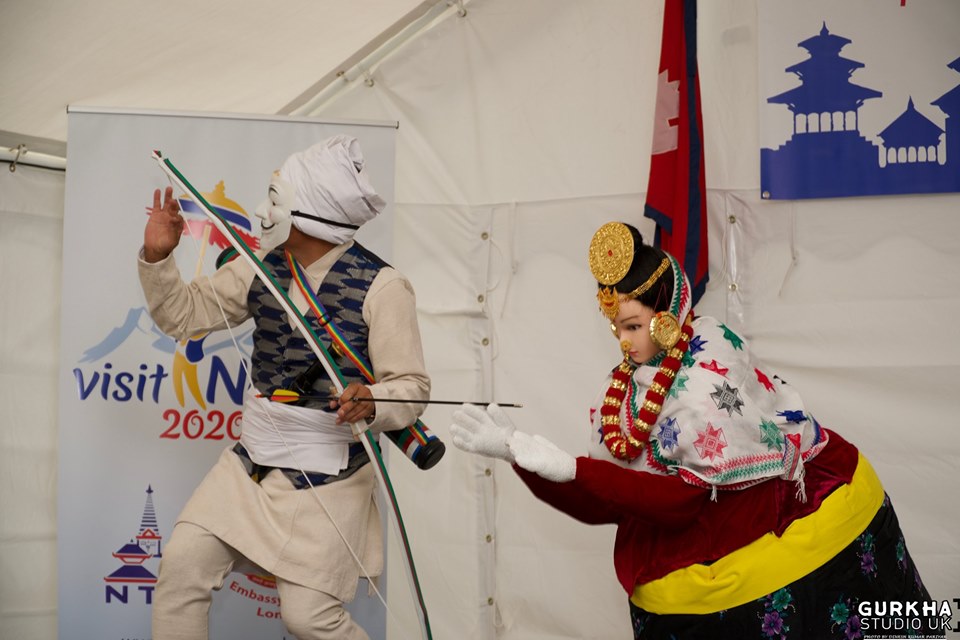 Addressing the ceremony, Ambassador of Nepal to the UK Dr Durga Bahadur Subedi said Nepal is not only a country of natural beauty but also the country of ethnic diversity.  "You can find diverse culture, customs, religions and rituals in Nepal. The new Constitution and Parliament of Nepal is regarded as one of the most inclusive and diverse parliaments in the world. It is our pride and privilege to organise such colourful festivals for the first time at the Embassy premises," he added.
"We have unity in diversity along with religious and cultural harmony in the nation. The real identity of Nepal and Nepalese is the unity in diversity," Ambassador Dr Subedi said.
Nepal is a multicultural, multi-ethnic, secular nation.  The 2011 Census recorded 125 castes/ethnic groups in the country.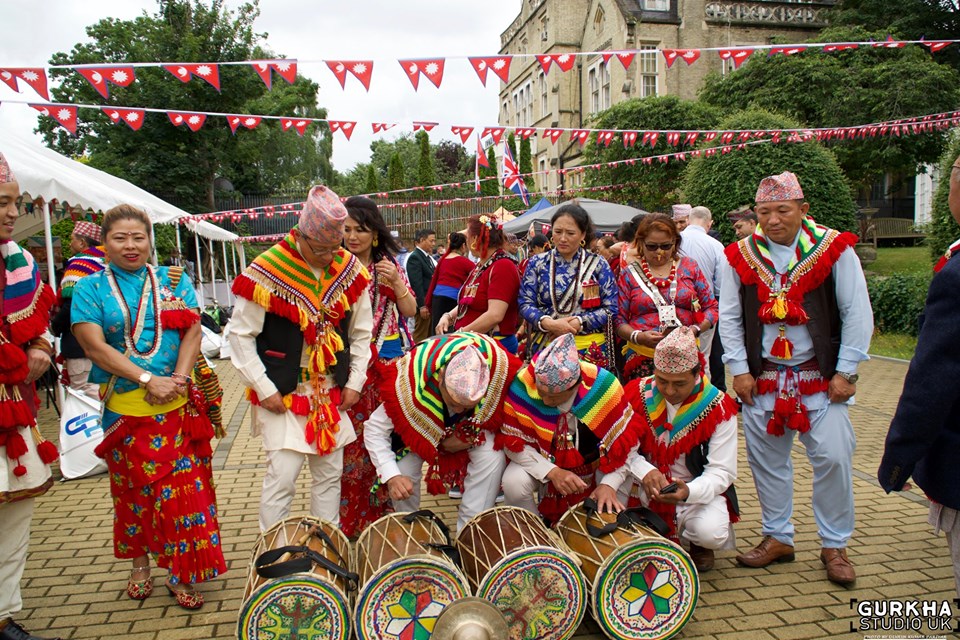 Photo: Dinesh Pariyar/Gurkha Studio
"The program was organised to help promote tourism of Nepal and also promote and keep the culture and identity of the indigenous people alive. We can keep our culture active and preserve them through this kind of programs," said Tharka Rana, Founder President of the NEFIN, UK.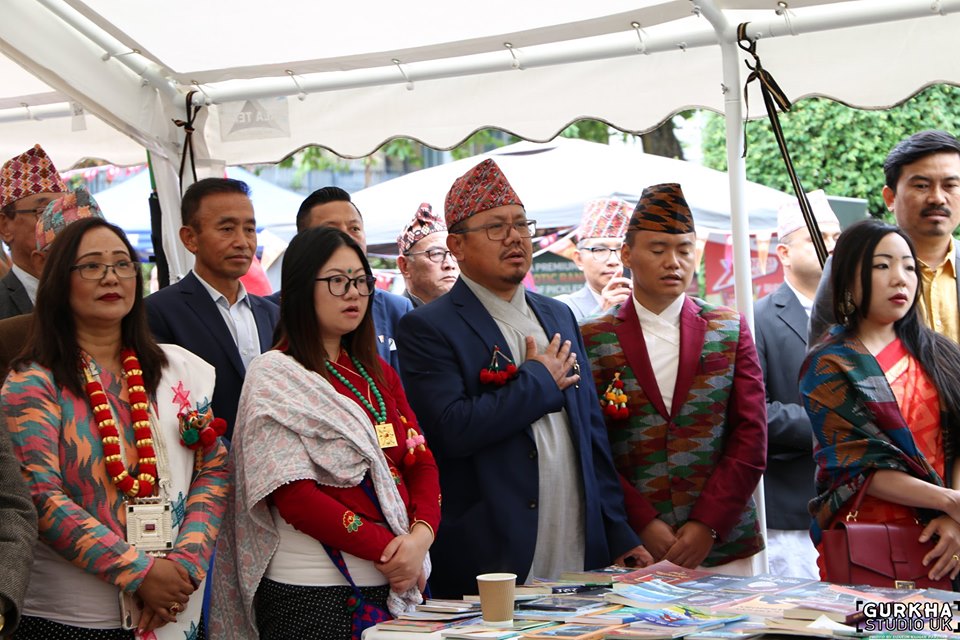 "This program was one of the pride movements to celebrate the 25th anniversary of the indigenous communities along with the promotion of cultural and culinary tourism to support Visit Nepal year 2020. It is one of the historic events initiated by the Embassy to celebrate the cultural diversity of in the UK," said Writer, Poet and Vice President of NEFIN, UK Naresh Kangmang Rai.
Video Report by : Dinesh Pariyar , Gurkha Studio UK.