Decrease in cases of human trafficking In Nepal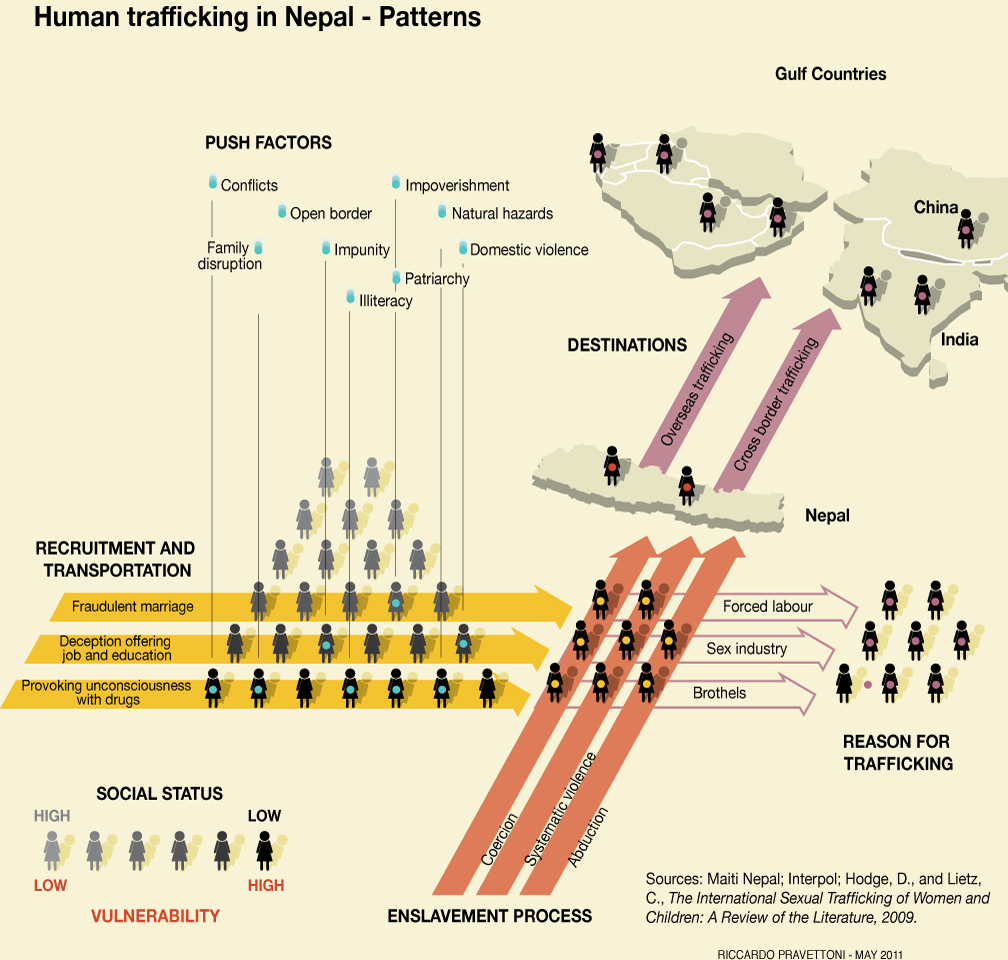 RSS, Kathmandu: There was a fall in the cases of human trafficking last fiscal year as compared to the previous fiscal year.
The Nepal Police data showed a total of 308 cases of trafficking in persons had been registered to in the fiscal year 2074-75 and this figure was 228 during the last fiscal year that had ended on July 16.
According to Nepal Police Spokesperson Deputy Inspector General of Police, Bishwaraj Pokhrel, police increased intervention and the operation of public awareness campaign against this crime had led to the decline in the incidences of human trafficking.
The Nepal Police has established a separate bureau to prevent human trafficking and transportation.
The Human Trafficking and Transportation Control Bureau was established last year.