India to abolish Kashmir's special status in constitution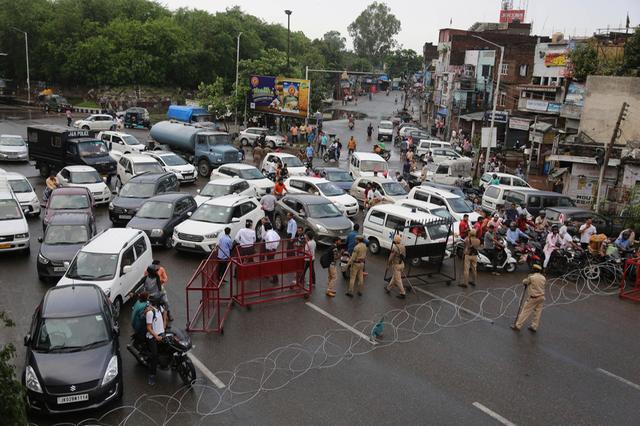 India's home minister has proposed the abolition of disputed Kashmir's special status in the Indian constitution, causing an uproar in the parliament.
Interior Minister Amit Shah told ministers the central government would scrap Article 370, a constitutional provision that grants special status to the Indian state of Jammu and Kashmir and allows it to formulate its own laws, The National reports.
If Article 370 is dropped, it would fully integrate the Muslim-majority region with the rest of the country.
"The entire constitution will be applicable to Jammu and Kashmir state," Mr Shah said, ending the state's rights to make its own laws. In a subsequent order, India's president approved the government's changes.
The change will also revoke a ban on property purchases by people from other Indian states. Such government plans have in the past provoked backlash in the region of Kashmir claimed by both India and Pakistan.
Article 370 also reserved state government jobs and college admissions for residents, in an effort to keep the state from being overrun by people from other states.
The announcement came after Indian Prime Minister Narendra Modi held a security cabinet meeting on Monday. Hours later, his government ordered a lockdown in parts of Jammy and Kashmir, cutting phone and internet links and putting local politicians under house arrest.
New Delhi has said the sweeping clampdown, enforced by tens of thousands of military reinforcements, was needed because of the "prevailing law and order situation".