Nepal 4th most water stressed in South Asia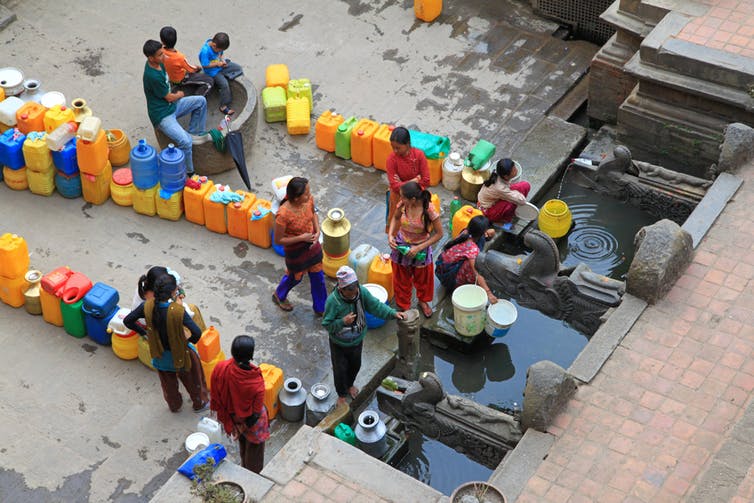 The World Resources Institute's updated Aqueduct Water Risk Atlas has revealed that Nepal ranks 40th in the list of countries facing water stress in the world, the Himalayan times reported.
While the water stress has been categorised as 'extremely high' in western Nepal, the stress level is high in mid-western and central regions of the country. The eastern and far-western regions of the country face medium to high water stress, according to WRI.
The report unveiled today shows that the country is the fourth most water stressed in the South Asia region, behind India, Pakistan and Afghanistan.
According to the report, India and Pakistan face 'extremely high' water stress, whereas Afghanistan and Nepal fall under the 'high' stress category. While Sri Lanka faces 'medium to low' water stress, Bangladesh and Bhutan have managed to secure 'low' stress rating.
The world has seen a string of water crises in recent years, as what's now known as 'Day Zero' — the day when the taps run dry — has threatened major cities from Cape Town to São Paolo to Chennai. These cities are just a few examples of how water stress can impact people, livelihoods and businesses around the globe," says a media release accompanying the report.
WRI's report has revealed that 17 countries, which are home to a quarter of the world's population, face 'extremely high' water stress. The tool has ranked water stress, drought risk, and riverine flood risk across 189 countries and their sub-national regions, like states and provinces.