Repair of quake-damaged buildings in Nepal 40% done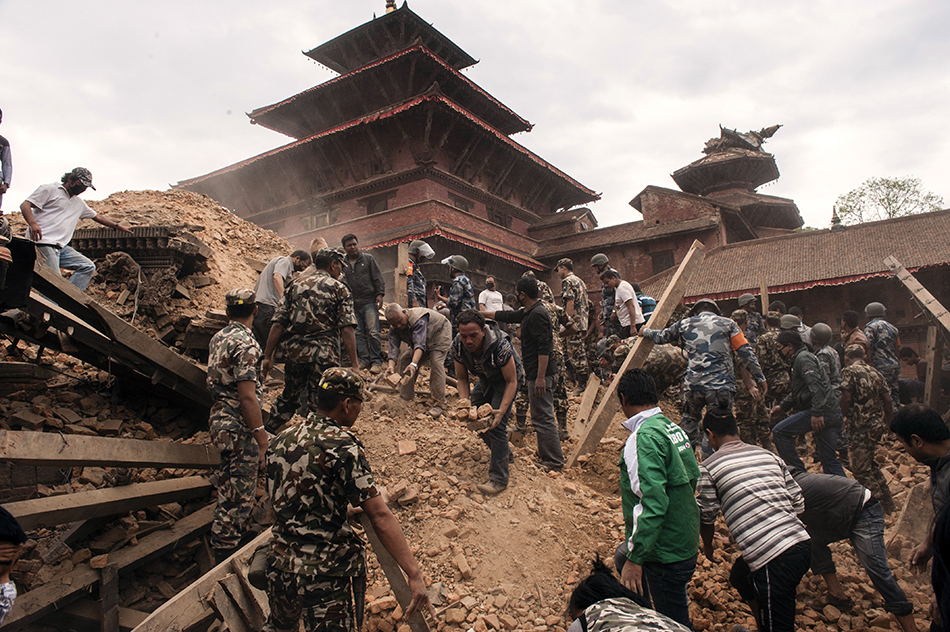 Xinhua, KATHMANDU: Nepal has completed reconstruction of around 40 percent of cultural and archaeological monuments that were damaged by the earthquake that hit the country in 2015, the National Reconstruction Authority (NRA) said.
The latest reconstruction update provided by NRA states that out of the 891 cultural heritages damaged in the disaster, reconstruction of 380 sites, including 96 within the world heritage sites and 284 within the other cultural sites, has been completed so far.
The major heritage sites being reconstructed are the Kasthamandap and nine-story tower located in Hanumandhoka Durbar Square, nine-story Dharahara Tower, Machhindranath Temple and Ranipokhari or Queen's Pond, among others.
A total of $18.66 million has been spent on the rebuilding of these damaged monuments in the last four years.
"We have intensified the reconstruction task of cultural heritages. But it is true that construction has not been in speed pace as compared to other sectors like infrastructures, schools or hospitals," Pitambar Ghimire, joint secretary and NRA spokesman told Xinhua.
Ghimire explained that the reconstruction of heritages sites faces several challenges like maintaining originality of the rich heritage, availability of manpower skilled in art and architecture, availability of traditional construction materials among others.
"Reconstruction of ancient and culturally rich sites requires cooperation from local communities and archaeological experts as well. We have been trying our best to complete the remaining works soon," Ghimire added.
In coordination with NRA, Department of Archaeology has been entrusted with the reconstruction of heritage sites, which has to fully comply with archaeological principles like using only traditional bricks and timber to maintain the originality and avoiding modern construction materials among others.
According to Damodar Gautam, director general at the Department of Archaeology, at least 150 heritage sites would be constructed in the current fiscal year, for which budget has already been allocated.
"Since we have around two years left to complete the overall reconstruction process, we are hopeful that the remaining heritage sites will be built on time, Gautam informed Xinhua.