'Ayo Gorkhali' with Gurkha Watch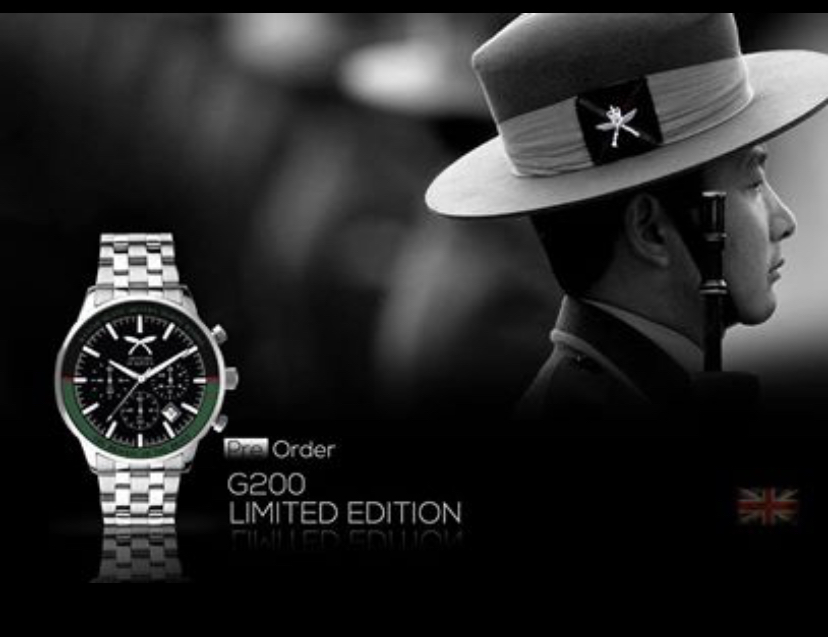 London- 'Ayo Gorkhali' (Here come Gurkhas) was the battle cry of legendary Gurkhas during the 1st and 2nd World Wars as well as in other theaters of war around the world.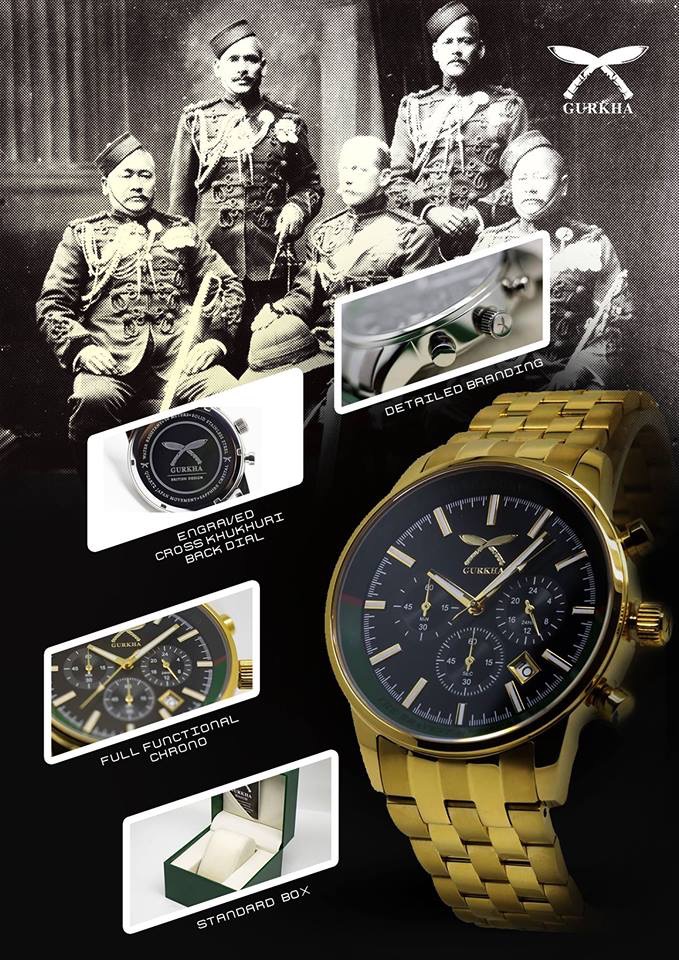 Building on over 200-years-of the Gurkha legacy, a Nepali company based in the UK has launched the limited edition of Gurkha Watch.
To mark the 25 years of service of The Royal Gurkha Rifles (RGR), Gurkha Bullion — based at Aldershot, U.K — has made available limited-edition of stainless watches along with two different varieties of straps i.e. leather and rubber.
"While purchasing the limited edition of stainless watch, customers will be able to choose one extra strap either rubber strap or leather strap which will be provided as a gift from Gurkha Watch," the Company said.
The watch, manufactured by British watch manufacturer Accuristheadquartered in Leicestershire, U.K., has distinctive technological masterwork and ingenious mehcanism, along with the levelled-up faced and interfaces that bestow its respect to the fearlessness and faithfulness of Gurkha soldiers, " said Prasant Thapa,  Founder and Director of Gurkha Bullion.
Manufactured in collaboration with UK's bestselling brand SEKONDA, Gurkha watches are superscribed with emblems and mottos that convey words of reverence for Gurkha soldiers.
While the dials of these watches are superscribed with illustrations of Khukuri and regiment-wise insignias of the Serving Brigade of Gurkhas, the bezel of the watches are inscribed with Gurkha's motto 'Better to die than be a coward' and the title 'Bravest of the Brave'.
"For the Nepalis who are known globally for their bravery, the Gurkha Watch is the best emblem, for both genders of all age groups," said Thapa.
Only 200 pieces of Khukuri Cross watches were first introduced in UK. The first edition of these watches made a big-bang market penetration in the UK and secured quickest sale in the country, which is home to millions of Ex-British soldiers. The quintessential watches that combine style, elegance and history, has now flown oceans to grace the writs of Nepalese living in Nepal.
Founder of the Gurkha Bullion, Thapa is from military background and served in Gurkha
army for 8 years. As an ex-army, he always wanted to do something back to the army
community.  He started the concept of developing G200 limited edition of watches for the first time in association with Gurkha Welfare Trust (GWT).

"The demand was so high that we continued to make another 500 pieces in different
versions of straps (4 nylon, 4 leather & amp; 1 stainless) and another stainless steel men's watch in three color versions (silver, gold & mix) which is now available in the UK and Nepal," said Thapa.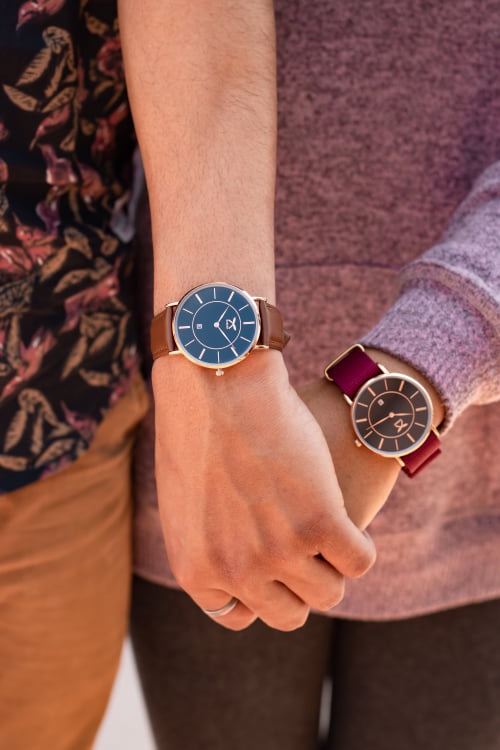 Patrons can book the watch in advance by clicking the link below:
or
https://www.gurkhawatch.co.uk/royal-gurkha-rifles/