Sarzana wins Miss Bangladesh title in Miss South Asia Australia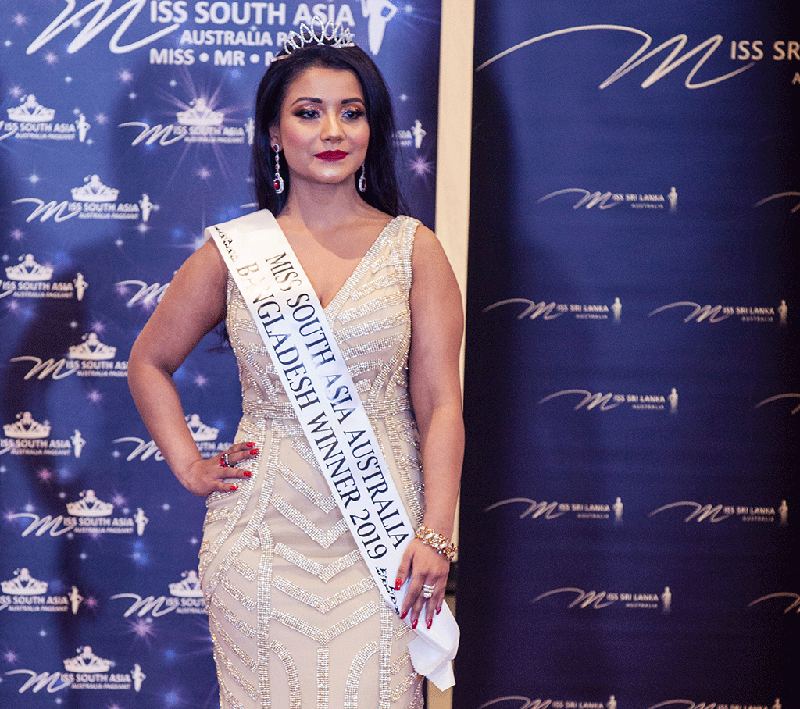 Dhaka —Bangladeshi girl Sarzana Asif Jyoti wins the title of Miss Bangladesh in an Australian beauty pageant, Miss South Asia Australia, on Sunday, Dhaka tribune reports.
This title win allowed her to become the ambassador for the South Asian Australian community. She has already received a contract for walking in the Melbourne Fashion Week.
Sarzana moved to Australia in 2015 for pursuing Masters in professional accounting and is currently employed in the field of her study. However, as a child she always enjoyed playing 'dress up' with her mother's dresses and make-up. She would stand in front of the mirror and sing, dance and act. Just like most children of Bangladesh, Sarzana was also told to prioritize studies in order to achieve financial independence, however she always had the secret passion of being a model and a performer in arts.