Hot Brexit debate after the Queens approval on government's proposal to suspend the UK parliament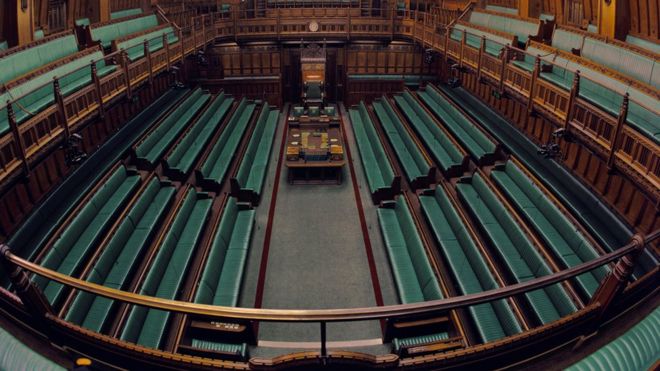 London– In a move prompting an agressive political row, parliament will be prorogued in the week beginning 9 September until 14 October.
The prime minister's decision to suspend Parliament has prompted  backlash from MPs and opponents of a no-deal Brexit.
The government said the five-week suspension in September and October will still allow time to debate Brexit, BBC reported.
The pound is down about 0.5% against both the euro and US dollar. So £1 is now worth €1.10 and $1.22.
The FTSE 100, made up of stocks that could benefit from a devaluation of sterling, ended 0.4% ahead to 7,114.71.
Boris Johnson's decision to prorogue Parliament dominated the front pages of Britain's newspapers this morning.
The Independent dubbed the episode "The Johnson Coup," with the paper saying: "an unelected prime minister has made himself unaccountable to MPs for five weeks."
In its editorial, the Independent said the move was a "devious" and "underhand" attempt to override democracy and that it must be defeated in parliament, which sits again next week.
Despite the Prime Minister claiming it was designed to allow him to enact a "bold and ambitious legislative agenda", the paper said it was undoubtedly a device to silence parliament before the October 31 Brexit deadline.
"Mr Johnson is hijacking powers symbolically vested in the crown and wielding them in aggression against his parliamentary opponents," the paper said.
"That he does it in pursuit of a hard Brexit is distressing for pro-Europeans. That he is prepared to do it at all should alarm everyone who values the traditions of British democracy."
Donald Trump waded into the row on Wednesday, fresh from showering praise on Johnson at the G7 summit in Biarritz over the weekend. The US president claimed it would be "very hard" for Corbyn to win a no-confidence vote, because Johnson was "exactly what the UK has been looking for".
Would be very hard for Jeremy Corbyn, the leader of Britain's Labour Party, to seek a no-confidence vote against New Prime Minister Boris Johnson, especially in light of the fact that Boris is exactly what the U.K. has been looking for, & will prove to be "a great one!" Love U.K.

— Donald J. Trump (@realDonaldTrump) August 28, 2019
Lately today BBC has reported that Ruth Davidson has quit as leader of the Scottish Conservatives after eight years in the job. On the other hand, the cross-party alliance along with the rebel conservative MPs are reported of having a series of meeting to stop no-deal Brexit. Jeremy Corbyn has written to the Queen requesting a meeting "as a matter of urgency" in a bid to stop Boris Johnson suspending parliament.