Call for NRN International Journalism Award-2019 nominations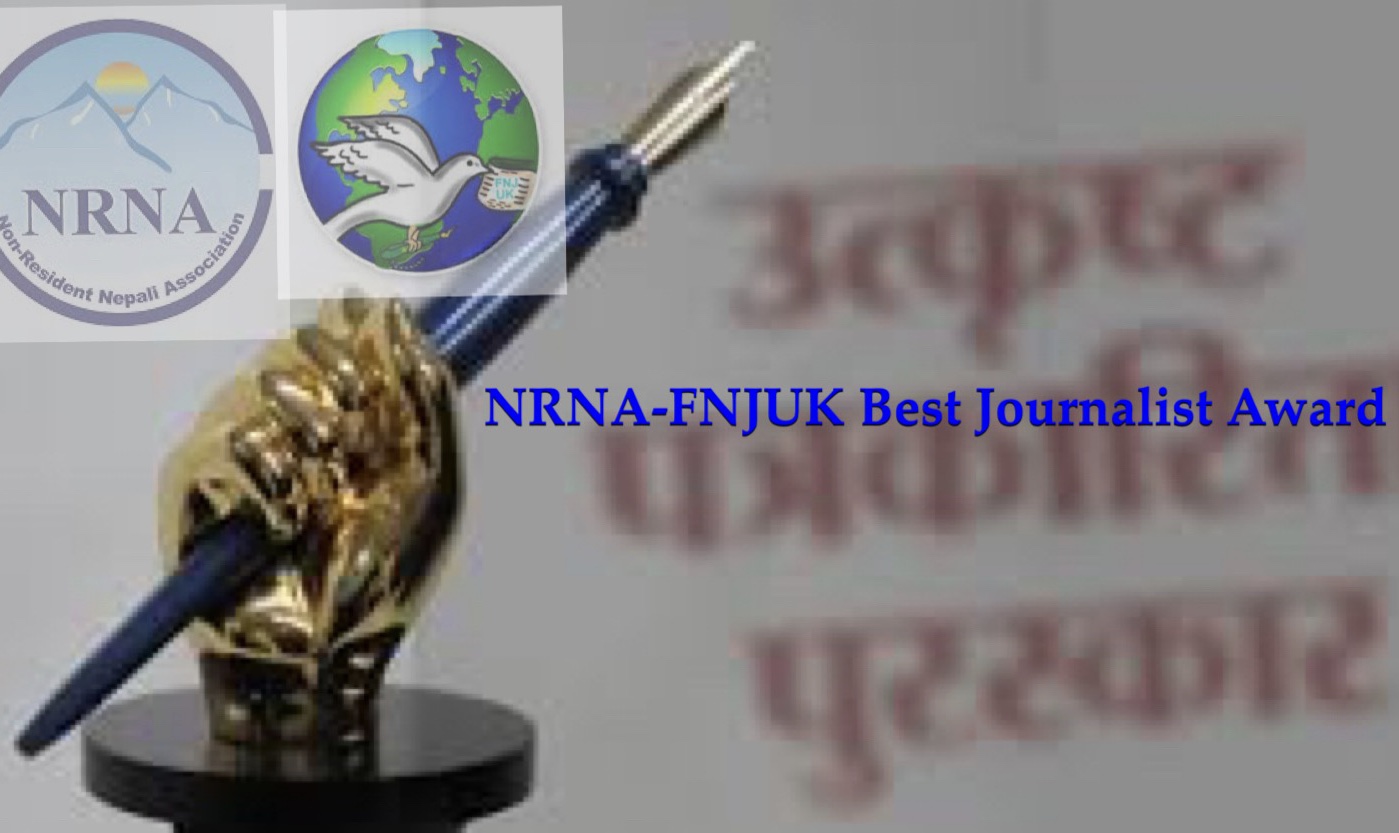 London— The NRNA International Journalism Award has called for nominations for the year 2019.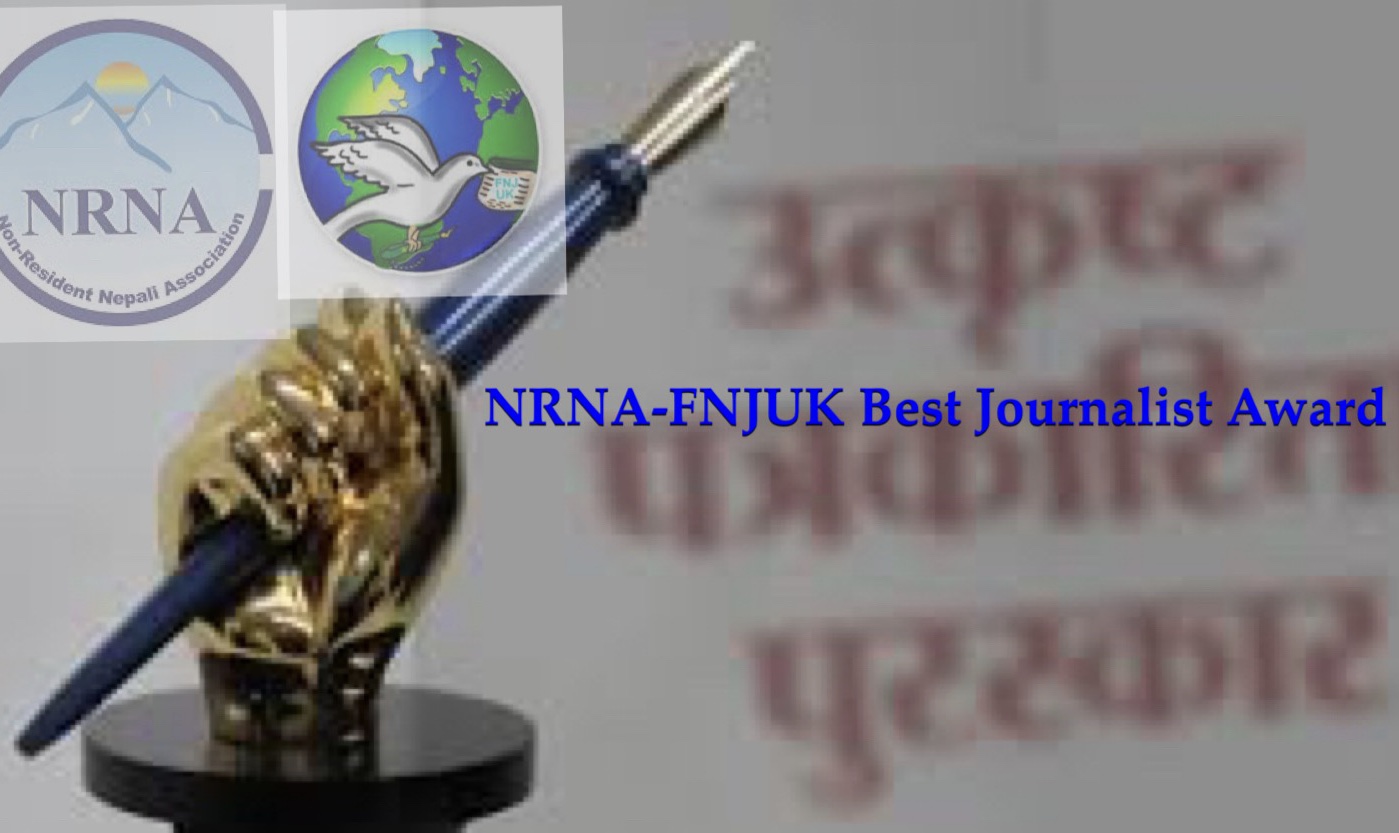 The award was jointly established by the Federation of Nepali Journalists (FNJ) UK chapter and Non-Resident  Nepali Association ( NRNA) UK chapter.
PThe award is presented to  Nepali  journalists every two years in recognition of their contributions and coverage of Nepali diaspora related issues.
The nomination has been called under the following terms and conditions :
Nominees residing in any part of the world and covering the Nepali diaspora issues – either in Nepali or English language– at least for five years will be eligible for the award.
The winner of the award will be selected on the basis of news reports, articles and audio-video  media contents .
The main basis of the selection of the award will be the news contents that should be related to the day to day life of the diaspora Nepali community, their socio-cultural, rights issues etc.
4  Any person related to the NRNA and its projects and a person related to FNJ UK can't apply or be nominated for this award.
A committee consisting the members of NRNA ICC , President of NRNA UK , President of FNJ Central committee, President of FNJ UK has been  formed to select the winner of the award.
The winner of the award will either solely or jointly receive NRs 50,500.00 along with the certificate of NRNA INTERNATIONAL JOURNALISM AWARD 2019
The news and audio visual media contents of the nominees should reach before the deadline on the following email id: fnjnepal@mail.com.np
The last date for the nomination is : Midnight (Nepal time), 30th September, 2019
10. The selected candidates will be awarded on the occasion of the forthcoming global conference  of the NRNA ICC in October in Kathmandu.