US "global gag rule" on abortion is limiting family planning choices for women in Nepal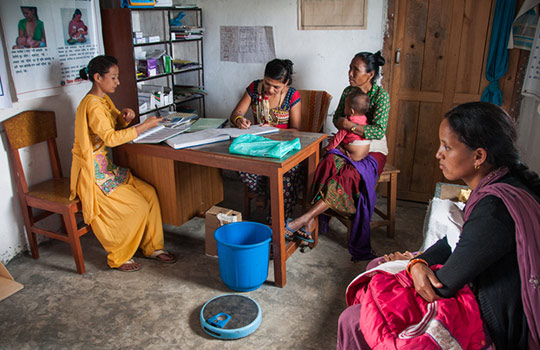 On a recent Sunday morning, at a small clinic in the east of the city of Kathmandu run by the non-governmental organisation Family Planning Association Nepal (FPAN), a few women are squatting in a hallway on the ground floor waiting for contraception services. A few more are sitting in a small waiting room upstairs. Nearby, a doctor is providing abortion services in a discreet room.
This clinic has a counselling room as well, and a woman is complaining about not being able to get a contraceptive implant because of her high blood pressure.
The clinic's branch manager, Sharad Aryal, says knowledge about family planning options among patients at his clinic is low, and he doubts that will improve soon. "Unfortunately, because of the global gag rule we recently had to close our biggest programme, serving 11 remote districts of Nepal," he says. "It provided comprehensive family planning services, including awareness, mobile camps, and training across the country." Some clinics, like this one in Kathmandu, are hanging on—but barely.
Donald Trump signed the global gag rule, sometimes known as the Mexico City Policy, three days after his inauguration as US president in January 2017. It's a version of a policy that has been adopted by every Republican president …
(This article was originally published in the  BMJ)