Queen's Gurkha Signals win TRAILWALKER UK endurance event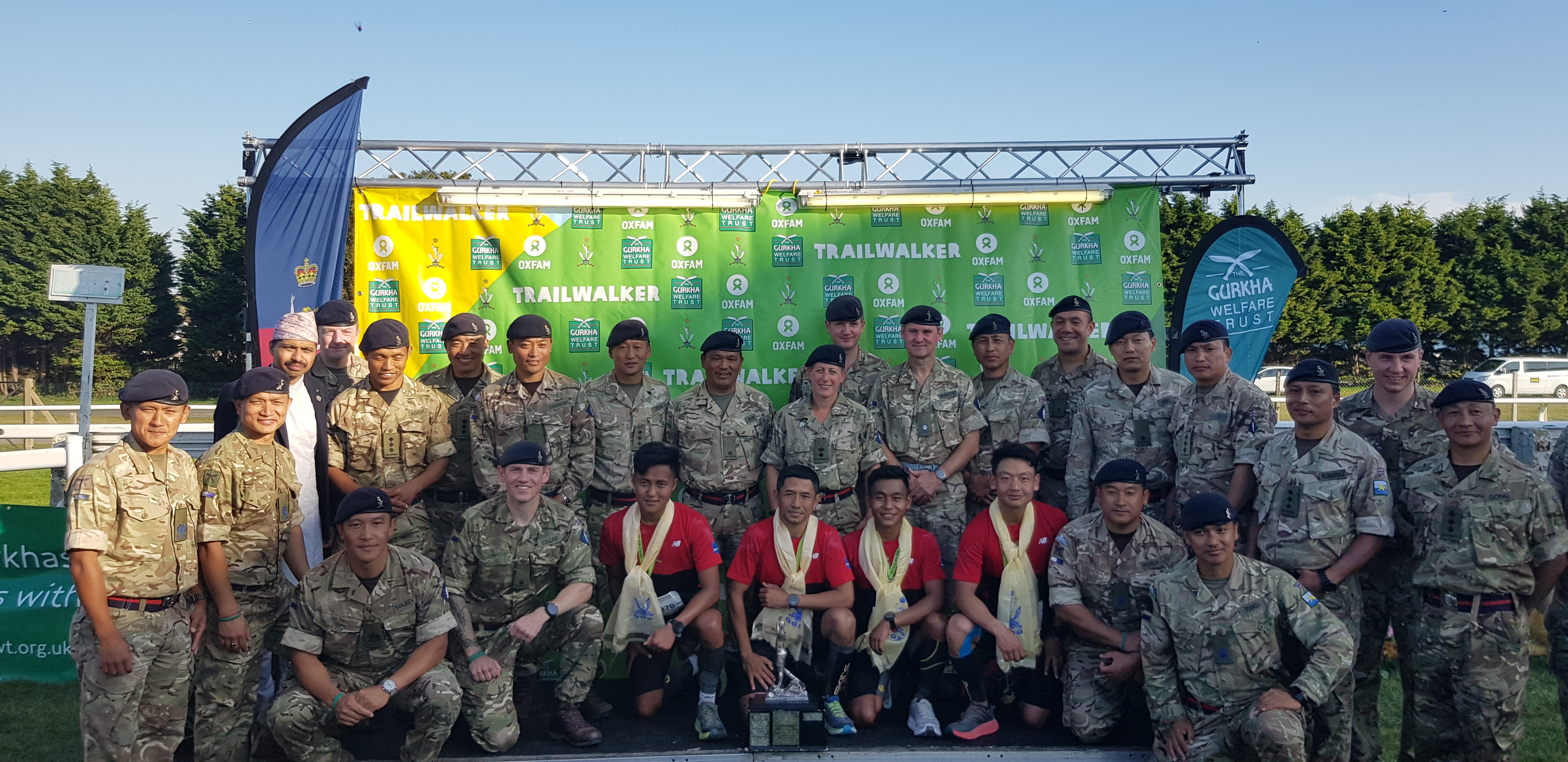 London — The Queen's Gurkha Signals Blue Team has won this year's TRAILWALKER UK fundraising endurance event by completing 100 km course in 10 hours and 25 minutes.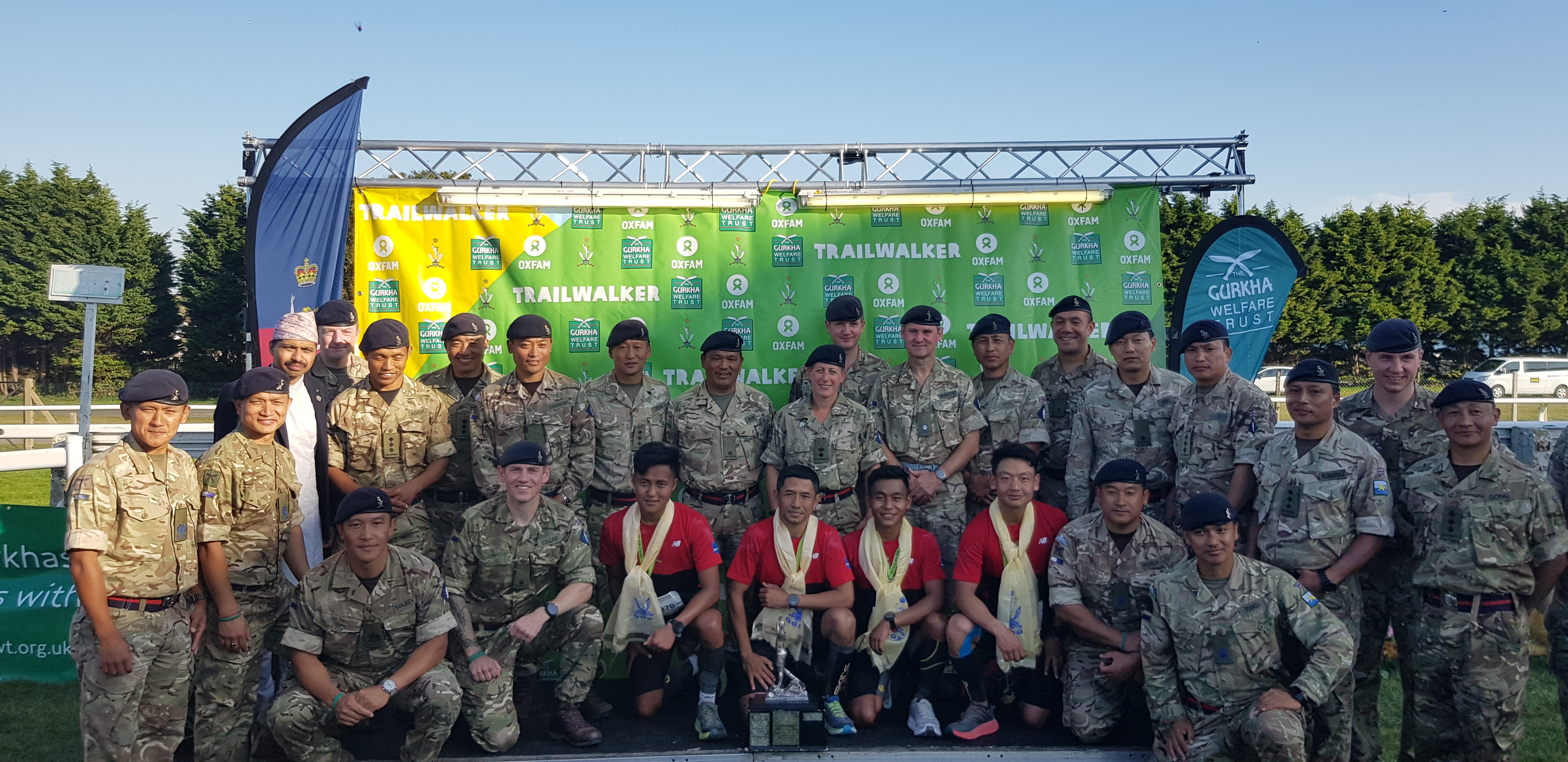 2nd Battalion the Royal Gurkha Rifles Team stood second by completing the course in 10 hours and 52 minutes. Similarly, Queen's Gurkha Signals Red Team stood third by completing the course in 11 hours and 27 minutes.
TRAILWALKER UK is a fundraising endurance event, which is led by Queens Gurkha Signals, in partnership with Oxfam GB and raises charity for Gurkha Welfare Trust (GWT) and Oxfam GB.
"It is a unique and challenging event where teams of four participants complete a course of 100 km within 30 hours along South Downs Way, starting from Queen's Elizabeth Park in Petersfield to Brighton Racecourse," said Gurkha Adjutant QG SIGNALS Capt Vishal Pun, one of the organisers of the event.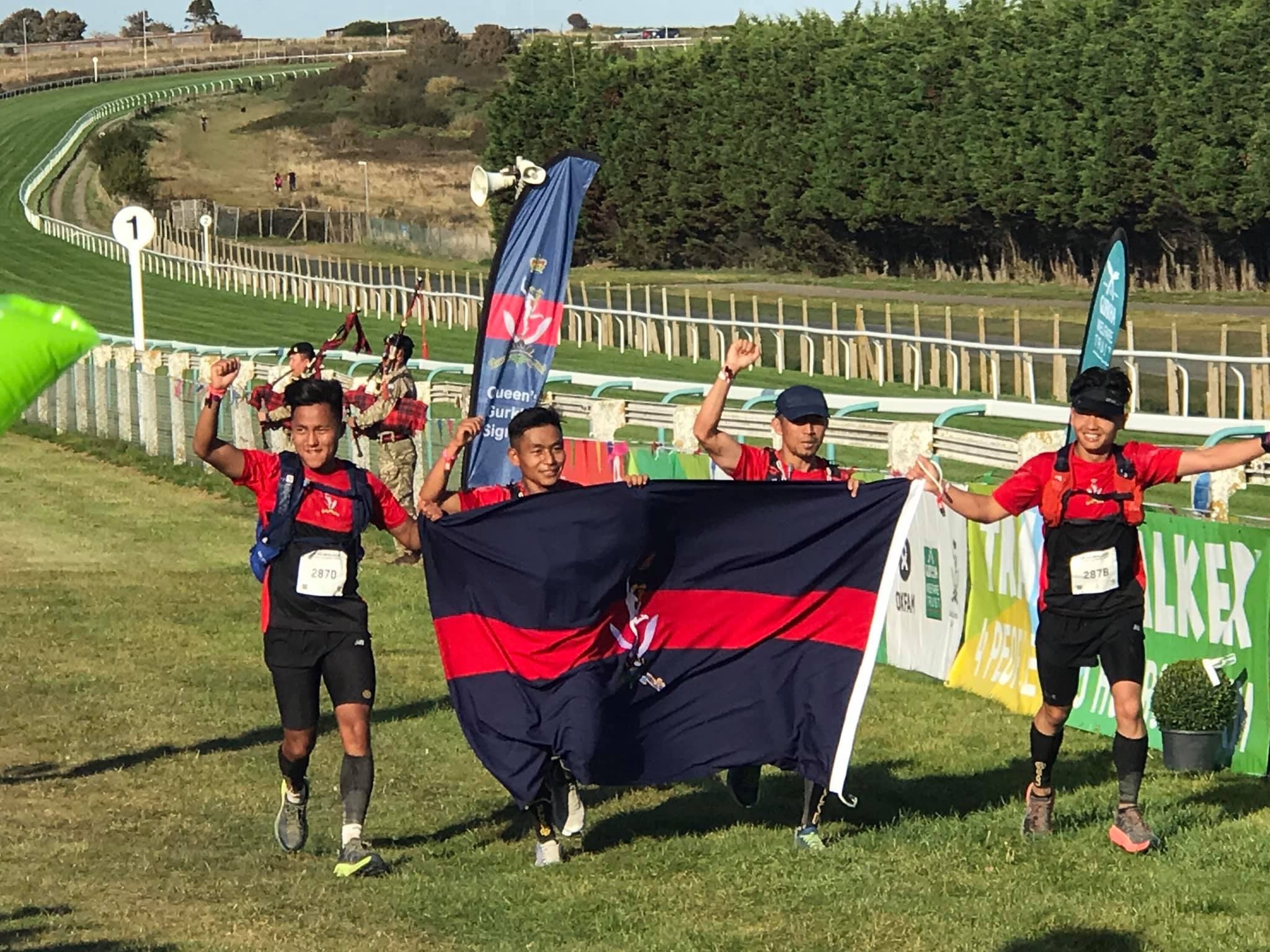 This year the event took place between 20 – 22 September 2019 where 558 teams were registered, of which there were 63 military and 495 non-military teams.
Testing Endurance
The event was started by Queen's Gurkha Signals as a Military Training exercise in Hong Kong in 1981, which sought to test endurance and teamwork of soldiers and was later adapted to raise funds for the GWT.  In 1986, Queen's Gurkha Signals invited Oxfam Hong Kong to partner with them and TRAILWALKER was opened to civilian participation for the first time.
In 1997, the hand-over of Hong Kong and the move of the Regiment to the UK meant beginning of TRAILWALKER in the UK.  Initially organised and run solely by Queen's Gurkha Signals, Oxfam GB was invited to partner the event in 2002.  TRAILWALKER has now grown to be one of the UK's largest ultra-marathons, generating significant amount of money in sponsorship for the GWT and Oxfam GB.  So far, TRAILWALKER 2019 has raised over £800,000 for GWT and Oxfam GB; this figure continues to rise.
Many participants managed to complete the whole course. However, there were quite a few dropouts due to the demanding nature of this event.
"A huge well-done to all those who had the courage to sign up for this gruelling event and many congratulations to those who managed to complete the course.  Our massive thanks go to all participants who have been raising charity for Gurkha Welfare Trust and Oxfam GB," said Commander QG SIGNALS Lt Col H J Stoy and Gurkha Major QG SIGNALS Major Dhir Pun.