101 most influential Asians in Britain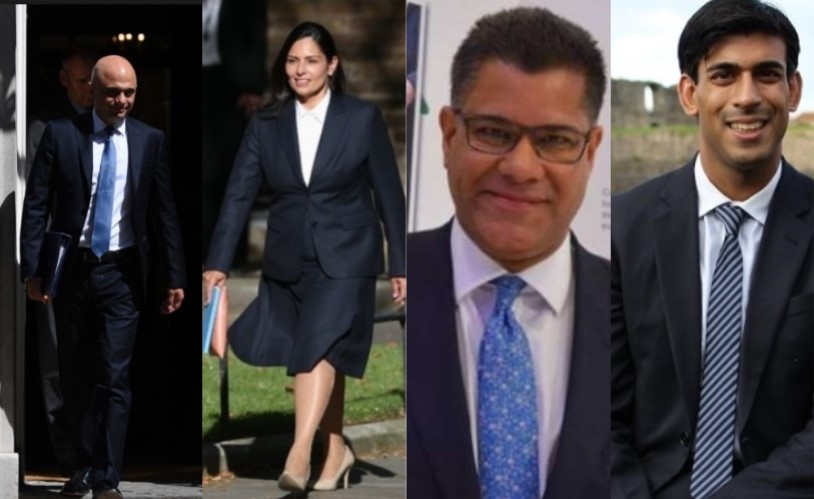 London – – Three members of the U.K. cabinet have made the top 10 of the list of the 101 most influential Asians in Britain, which is topped by Sajid Javid for a second successive year.
Britain's first Asian chancellor of the exchequer tops the ranking, while Priti Patel, Javid's successor in the Home Office and the country's most powerful female Asian, is in second spot, as the annual edition of the GG2 Power List will be unveiled this evening.
Investment fund manager Gina Miller, who launched legal action challenging the prorogation of parliament and won the case at the UK supreme court, follows the Asian cabinet ministers who hold two of the four great offices of state, in third place.
Top 10 Asian power list 2020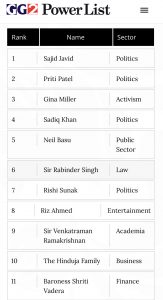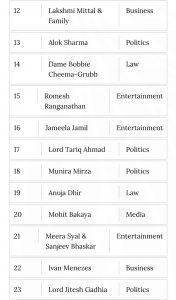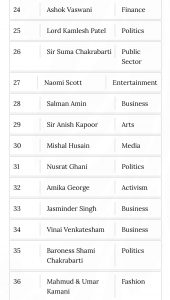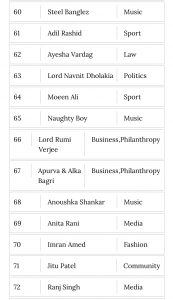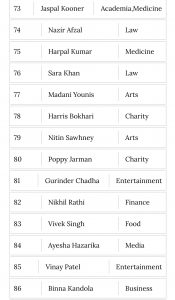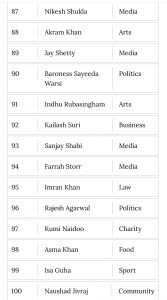 Source : Eastern eye