9th Global Conference of NRNA kicks off in Kathmandu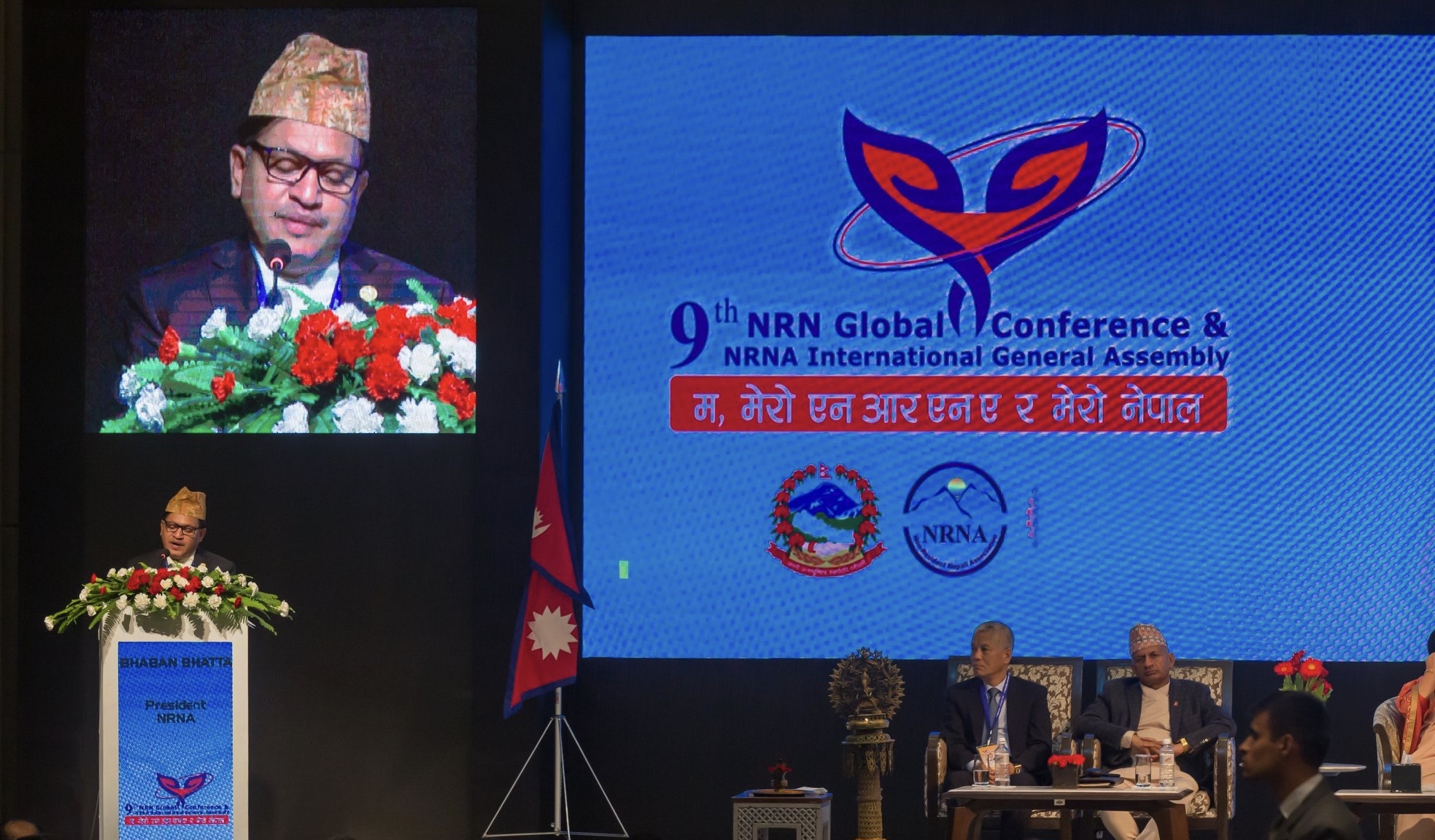 Kathmandu  — The 9th Global convention of Non-Resident Nepali Association (NRNA) kicked off in Kathmandu on Tuesday. The conference being held at Hotel Hyatt will conclude on October 17.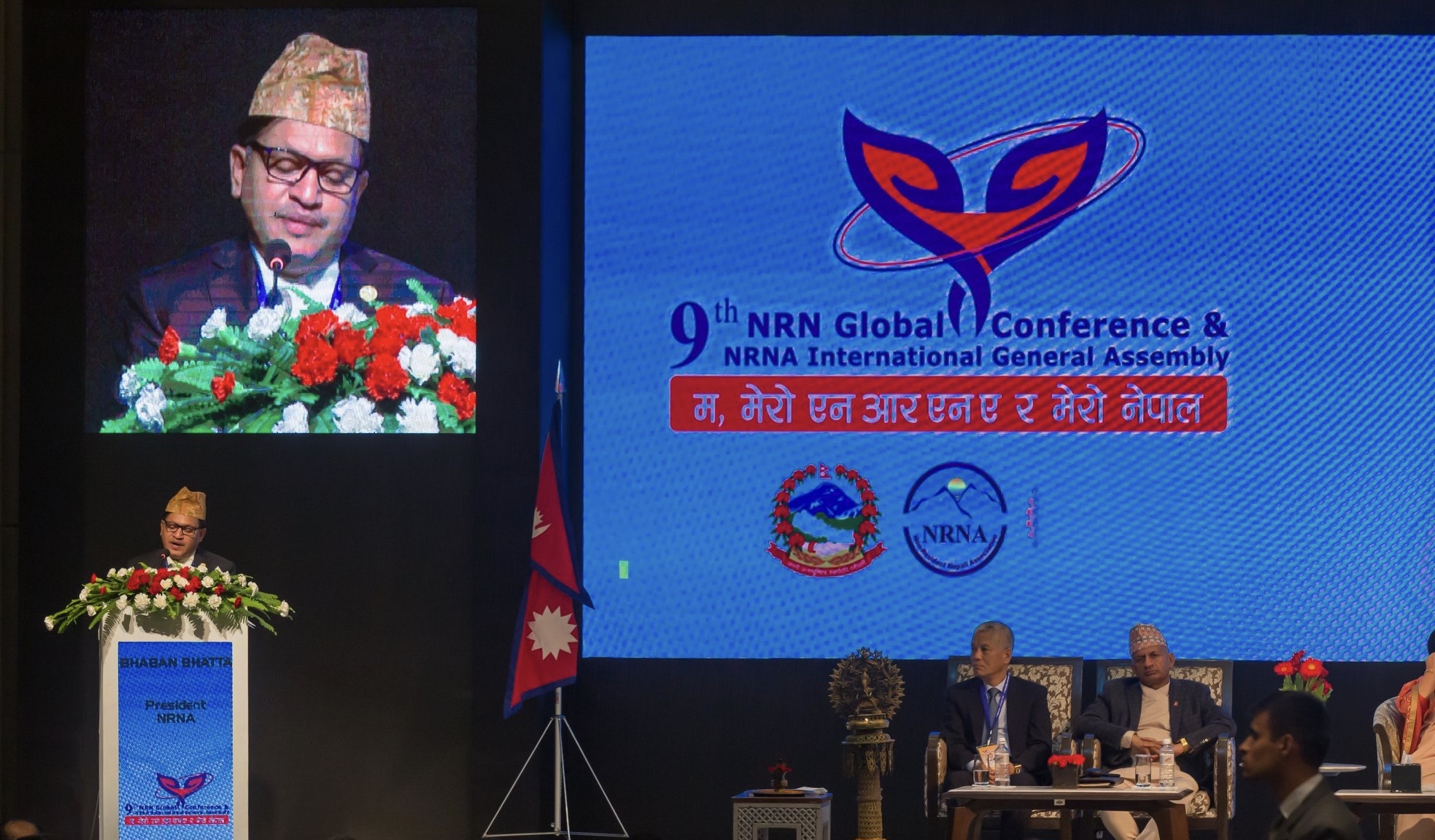 Inaugurting the Confernece, Presdient of Nepal, Mrs Bidya Devi Bhandari, called upon NRNs to share their skills, expertise and resources for socio-economic development of Nepal. She also called upon the NRNs to work as 'goodwill ambassador' of Nepal in the rest of the world.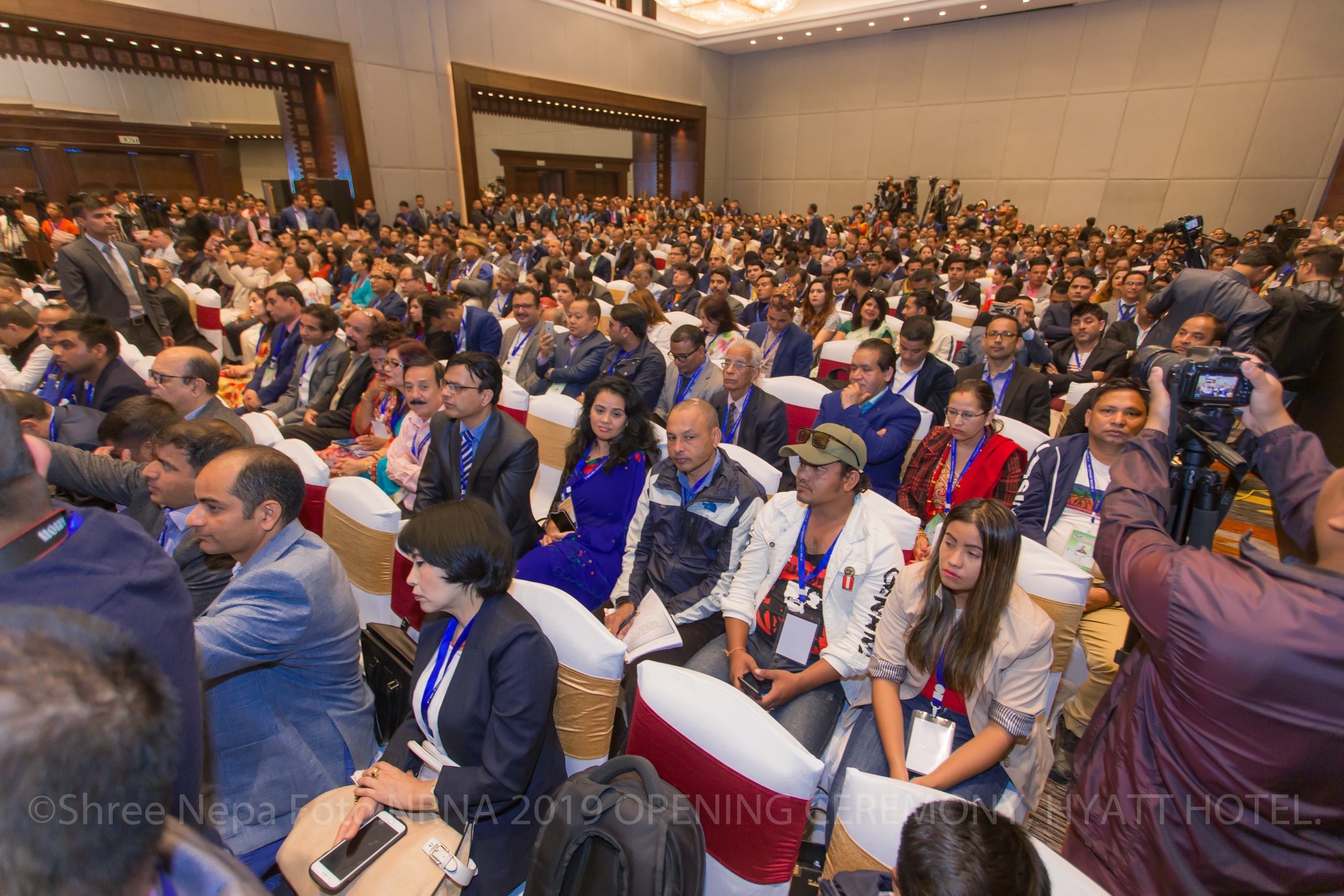 "Some 2,500 delgates from 81 countries are participating in the conference that will elect a new leadership," General Secretary of the organisation Dr Badri KC,  said .
Two panels led by Kul Acharya from the U.K. and Kumar Panta from Germany  are contesting for leadership of the organisation.
Organising a press conference in the capital on Monday, Acharya, who is one of the contenders for NRNA presidency, introduced his panel members for the election.
Acharya's panel members include Dr Keshab Paudel (America), Narendra Bhat (Middle East), Mana KC (Australia) and Rabina Thapa (America) as candidates for the post of vice presidents. Similarly, Janaki Gurung (Belgium) for General Secretary and Som Sapkota for Treasurer have announced their candidacies.
Speaking at the press conference, Acharya who is the director of London-based Holy Cow Group of Companies, is a successful entrepreneur, has announced 10 commitments in his election manifesto.
He also cited his experience and the contribution he has made to the NRNA over the past 12 years as factors helping him win in the election.
Similarly, Kumar Panta-led panel has Dr Badri KC (Russia), Sonam Lama (USA) and  Sapila Rajbhandari as Vice Presidential candidates and Dr. Hem Raj Sharma as a candidate for the post of General Secretary.
The new election of NRNA is being seen with much interest as this is an umbrella organisation bringing together some 8 million Nepalis living in various countries outside Nepal. The government of Nepal expects the NRNs to mobilize their skills, knowledge and resources for the development and economic prosperity of the country.
The Non-Resident Nepali Association was formed in 2003 after a meeting of NRNs met in London and decided to establish an organisation in Nepal to unite Nepali diaspora and help promote socio-economic development of Nepali population.