Nepal offers both opportunities and challenges: Ms Pollitt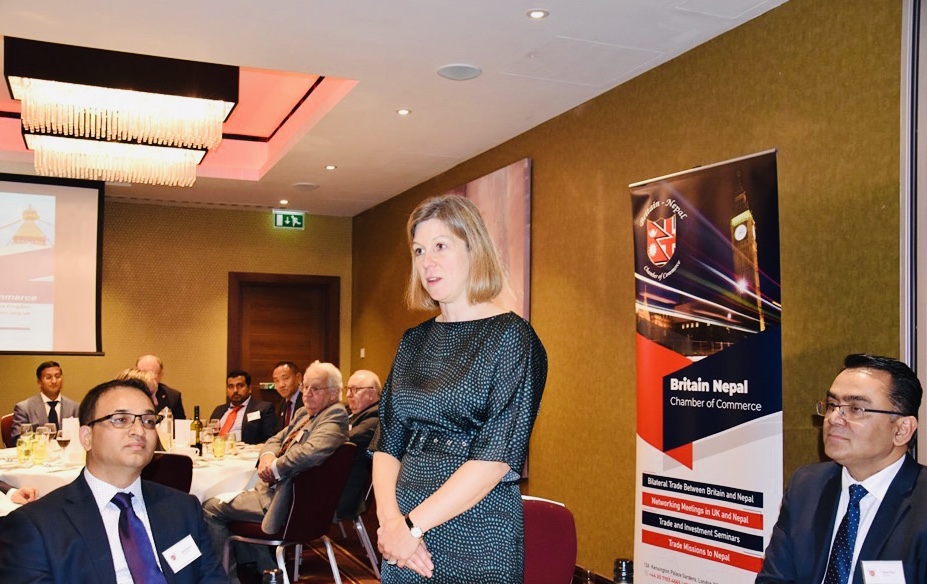 Jagan Karki, London – British Ambassador-designate to Nepal, Ms Nicola Pollitt, said Nepal today offered both opportunities and challenges. "Challenges included geography, mountainous region, new federal system and unfortunately, widespread corruption," said Pollitt adding, "opportunities included the government of Nepal which looked pretty stable than the British one."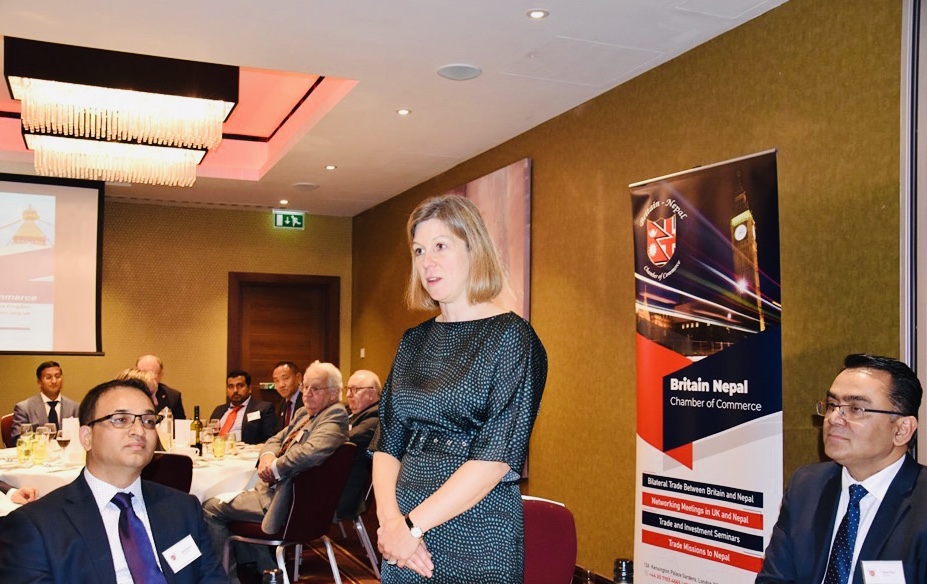 Saying that she was just back from Nepal after visiting projects supported by the Gurkha Welfare Trust (GWT), Ms Pollitt said she had first visited Nepal in 1999 for trekking and spent three weeks there. Ms Pollitt recalled how she was coordinating the British government's response to Nepal's earthquake in 2015 at 10 Downing Streetwhile her husband, Mark Perrin—a British marine–  was in fact deployed to Nepal to help on the ground.
Addressing an interaction organised by the Britain-Nepal Chamber of Commerce (BNCC) in London on Wednesday, Ms Pollitt said, "The British public's extraordinary response to Nepal earthquake appeal reflects deep love and affection British citizens' holds towards Nepal."
She also thanked the BNCC for organising the event and advised them to bring people and ideas together to promote trade and investment between the two countries. "As Her Majesty's Ambassador to Nepal, I will work in a way that both countries' interests are served."
Responding to a query, Mrs Pollitt lauded the historic contributions of Gurkhas in maintaining British security. "Their concerns are important," she said, but did not elaborate.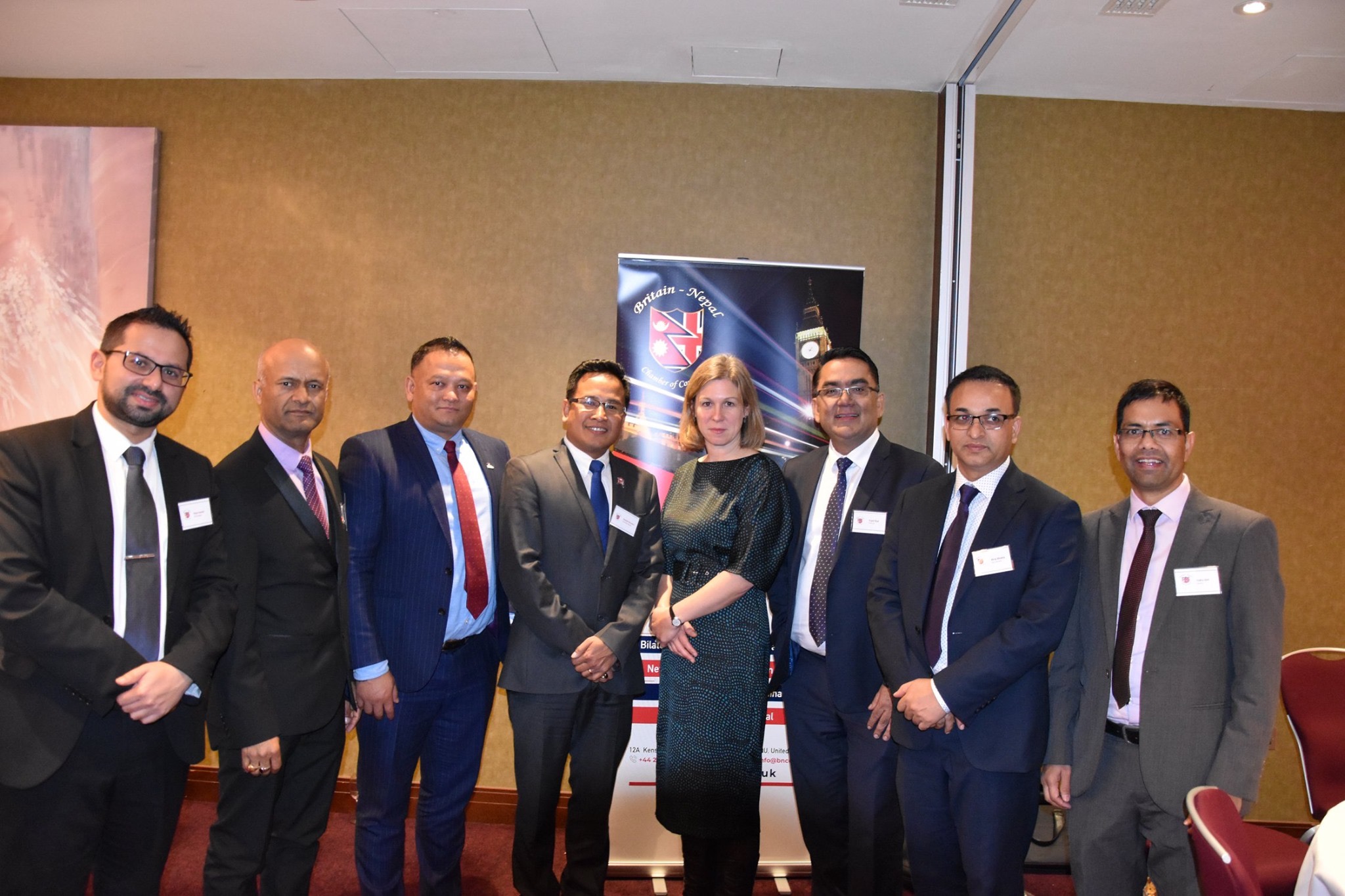 President of the BNCC, Dr Kapil Rijal, said the Chamber was working on to promote and facilitate British investment in Nepal. He said the Chamber was organising a trade mission to Nepal early next year. Former President of the BNCC, Rajen Kandel, said this was right time to invest in Nepal. Welcoming all the guests  VP and tourism entrepreneur , Mr Biraj Bhatta stated the greater scope of tourism and urge to invest in Nepal.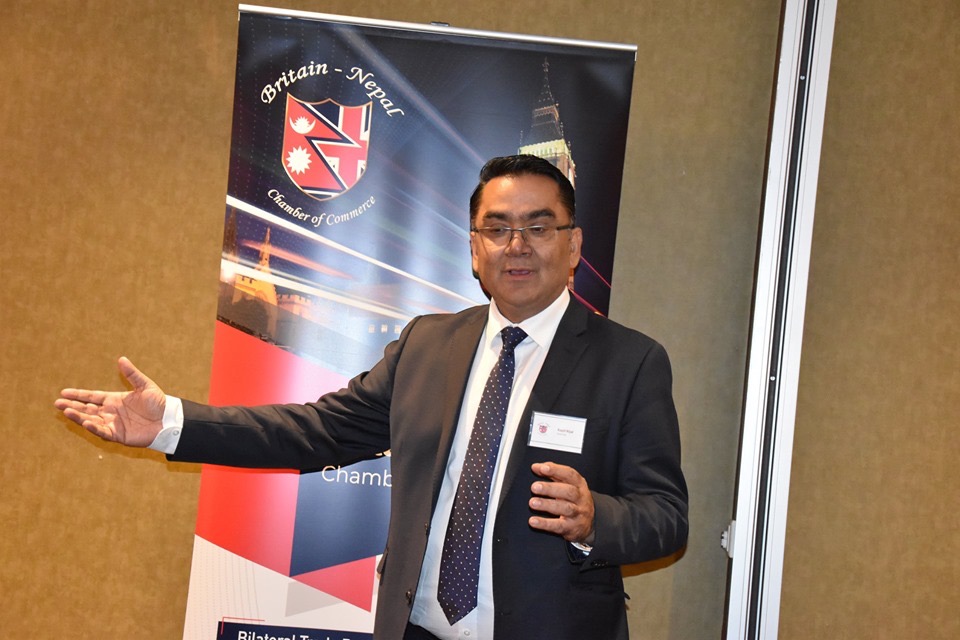 David Thomas, President of the Britain-Nepal NGO Forum (BRANNGO), said nearly 800 British  non-profit organisations were working in Nepal. He called upon the private sector to collaborate with NGOs to bring about socio-economic changes in Nepal.
A career diplomat, Ms Pollitt will replace Richard Morris as British envoy to Nepal next month. She is the first female British ambassador in over two-century-old relations between the two countries.  She had also worked as a Senior Policy Advisor for Afghanistan, Pakistan and India at the Cabinet Office.