British cricket Club MCC to play with Nepali National team in Kathmandu from 3rd November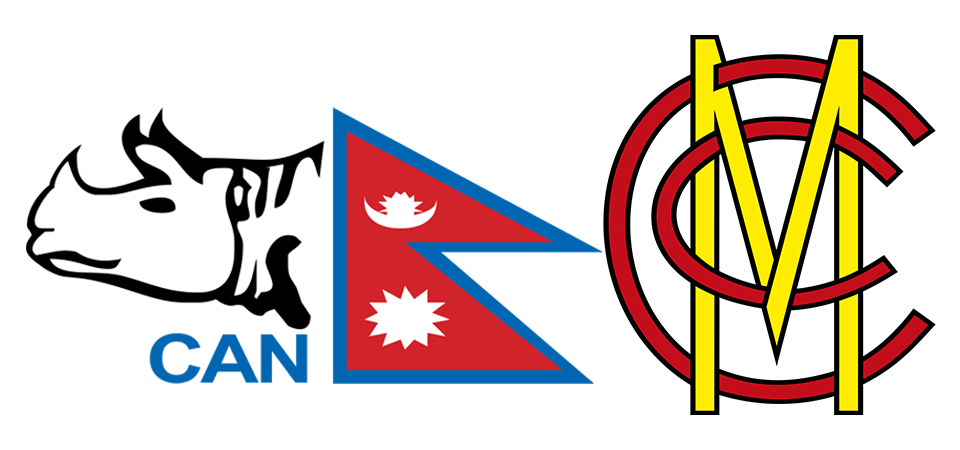 Kathmandu — Cricket Association of Nepal has  announced squad(s) for upcoming MCC matches to be held in Kathmandu from November 3-9.
Marylebone Cricket Club (MCC) from the United Kingdom is touring to Nepal and is playing across multiple formats against Nepalese side in Kathmandu. On November 3, MCC will take on Nepal U19 for 50-over match, followed by 50-over match against Nepal senior team on November 4 at Tribhuvan University International Cricket ground, CricNepal writes.
MCC will also feature in a first class match against Nepal senior team, starting from November 6-8. The three-day match will be played for the first time in 14 years in Nepalese soil. Meanwhile, International Cricket Council has approved this match to be played at TU Cricket ground.
On November 9, a twenty20 match will be played between MCC and Nepal's senior & U19 players.
Gyanendra Malla will lead the side across all formats. However, Paras Khadka, the former captain, has been named in 50-over squad only.
T20 squad
Gyanendra Malla (C), Aarif Sheikh, Amit Shrestha, Avinash Bohara, Binod Bhandari, Dipendra Singh Airee, Karan KC, Kushal Bhurtel, Lalit Narayan Rajbanshi, Nandan Yadav, Pawan Sarraf, Sandeep Jora, Sandeep Lamichhane, Sompal Kami.
50 overs squad
Gyanendra Malla(C), Aarif Sheikh, Basant Regmi, Bikram Sob, Binod Bhandari, Dipendra Singh Airee, Ishan Pandey, Karan KC, Lalit Narayan Rajbanshi, Paras Khadka, Rohit Kumar Paudel, Sandeep Lamichhane, Sharad Vesawkar, Sompal Kami.
First Class squad
Gyenendra Malla(C), Aarif Sheikh, Basant Regmi, Binod Bhandari, Dipendra Singh Airee, Karan KC, Lalit Narayan Rajbanshi, Pawan Sarraf, Raju Rijal, Rohit Kumar Paudel, Sandeep Lamichhane, Sharad Vesawkar, Sompal Kami.
Fixtures
November 3: Nepal U19 vs MCC (50 Overs)
November 4: Nepal Vs MCC (50 Overs)
November 6-8: Nepal Vs MCC (3 Days Match – First Class)
November 9: Mixed National / U19 Team Vs MCC (T20)
MCC LAUNCHES LEGACY TOUR PROGRAMME IN PARTNERSHIP WITH THE MCC FOUNDATION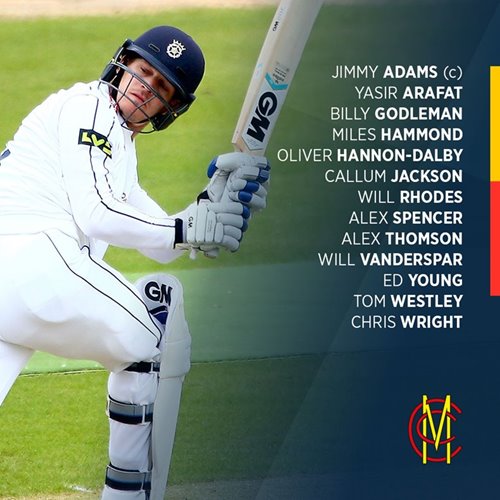 According to the LORDs official website,  As announced in the summer of 2018, MCC has introduced into its overseas touring programme a series of Legacy Tours, aimed at leaving a sustainable and meaningful impact in developing cricket nations.
The first of these is Nepal, with the Club committing to touring Nepal for three years from 2019 to 2021 inclusive. The MCC Foundation will support MCC in this objective, by funding programmes off the pitch which includes laying nets in five government schools, upskilling local coaches and teachers, and broadening access to the game for Nepali boys and girls.
A strong 13-man squad will be departing London for Nepal on 1st November, and will play six matches in the two-week trip including a three-day match against the Nepal national side, which has been granted first-class status.
John Stephenson, MCC Head of Cricket, said: "MCC has strong cricketing links with Nepal, having hosted them at Lord's twice in recent years and toured to the country in both 2009 and 2015.
"This upcoming tour begins part of the new Legacy Tour agreement, with the MCC Foundation supporting this major project which further reiterates MCC's global influence on the game.
"We have selected a strong squad with both international and domestic experience who will provide tough opposition for Nepal's talented players. They will also be fine ambassadors for MCC and prove valuable assets to the Club when coaching youngsters on the tour."
Abi Carter, Director of the MCC Foundation, said: "This is the Foundation's first major overseas project, and we are aiming not just to provide opportunities for both boys and girls to learn and play the game, but also to use cricket for broader good, like breaking down perceptions around gender roles, and building young people's confidence and aspirations.
"This should be a great example of MCC and the Foundation working hand in hand to develop all levels of the game in Nepal. MCC tourists will kick the project off in November, MCC and Foundation coaches will run "coach the coaches" courses in December, and our funds will go towards facilities, kit and training sessions until June next year.
"We are delighted to be working with Kidasha, who already do incredible work with some of the most vulnerable young people in Pokhara, to bring the benefits of sport to what we hope will be over 1,000 young people."
MCC SQUAD TO TOUR NEPAL:
Jimmy Adams (Captain)
Yasir Arafat
Billy Godleman
Miles Hammond
Oliver Hannon-Dalby
Callum Jackson
Will Rhodes
Alex Spencer
Alex Thomson
Will Vanderspar
Ed Young
Tom Westley
Chris Wright
Richard Greatorex (Tour Manager)
Owen Dawkins (Coach)
Jeff Evans (Umpire)
Alan Jones (Scorer)
MATCH SCHEDULE
Matches to be played at the Tribhuvan University International Cricket Ground, Kathmandu:
Sunday 3rd November:  v Nepal Under-19s (50 overs)
Monday 4th November: v Nepal (50 overs)
Wednesday 6th – Friday 8th November: v Nepal (first-class three-day match)
Saturday 9th November: v Mixed National Side/Under-19s (T20)
Matches to be played at the Pokhara Rangasala Cricket Ground, Pokhara:
Monday 11th November: v Pokhara Invitational XI (T20)
Tuesday 12th November: v Chief Minister's XI (T20)
ABOUT THE NEPAL LEGACY TOUR PROGRAMME
In the first year of this three-year programme, the Foundation will be funding a £56k project in Pokhara, between November 2019 and June 2020. It will be delivered by Kidasha, a UK charity which undertakes work purely in Nepal, and runs life skills lessons around building confidence and resilience in Pokhara schools.
The Project encompasses:
– The laying of nets in five schools (Cricket Resource Schools)
– MCC and MCC Foundation coaches travelling to Nepal to December to upskill five local coaches and 15 local teachers (five in the cricket resource schools and ten in feeder schools) to deliver cricket
– The provision of kit for pupils in the fifteen schools
– Cricket coaching based at the five CRSs, six days a week
– The establishment of a new schools league, with both boys' and girls' teams
Both MCC and the Foundation aim to uncover and nurture cricketing talent at both elite and grassroots levels. The Foundation is also aiming to bring about broader socio-economic benefits by introducing cricket in schools e.g. around improving perceptions of gender, increasing confidence, and encouraging schools attendance.