Nepal collects over US$500,000 revenue from autumn mountaineering season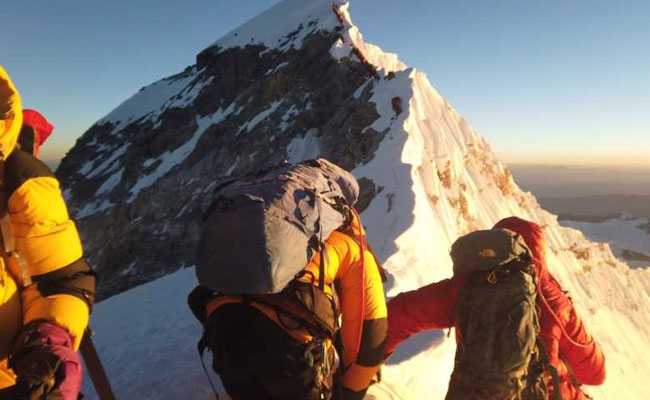 Xinhua, KATHMANDU:  Nepal has collected revenue of US$559,575 in the autumn mountaineering season.
As autumn is a popular season for mountain expeditions and trekking in the Himalayan country, the department which issues climbing permits, granted permission for at least 50 mountains this season.
The latest statistics provided by the department show that 156 teams having 1,158 members from about 62 countries or regions have received the permit till Monday to scale different mountains. Among them, 246 are female climbers, Department of Tourism (DoT) informed.
The department issued expedition permits to the mountains ranging from 6,000 to 8,000 plus meters including the world's highest peak Mount Qomolangma, and several other highest peaks like Manaslu, Makalu, Lhotse, and Dhaulagiri.
Among 50 mountains, 6,814 meters high Mount Amadablam located in Solukhumbu district attracted the highest number of climbers that stand at 316, with a collection of US$123,600 revenue.
"We cannot determine the total revenue or number of climbers who successfully scaled the peaks this autumn as expeditions are still underway in the mountains. Interestingly, we are still getting applications for the permit," Surendra Thapa, information officer at DoT, told Xinhua on Tuesday.
Autumn mountaineering season, which usually starts in September and ends in December, witnesses comparatively a large number of climbers and trekkers than spring climbing season.
Thapa informed that autumn expeditions can go till December or even January, depending upon the choice and arrangement of climbers and expedition organizers.
For climbing any mountain of above 8,000 meters, the department issues the permit that is valid for 75 days, while for smaller peaks, it is usually for 45 days.
Nepal is home to eight of the world's 14 highest mountains, with mountaineering a major source of revenue for the country's tourism industry