Ayodhya verdict: Indian top court gives holy site to Hindus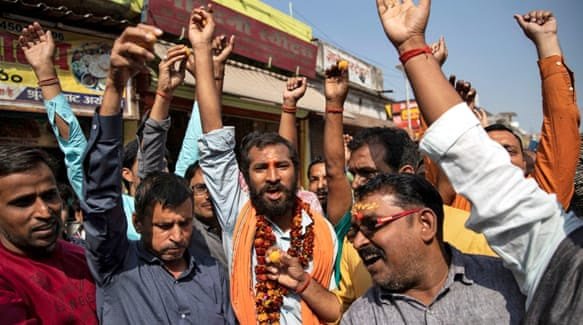 India's Supreme Court has awarded Hindus control of a disputed religious site in the town of Ayodhya for the construction of a temple, in a landmark verdict announced amid heightened security across the country.
Muslims will be given five acres of land at an alternative site in Ayodhya, in northern Uttar Pradesh state, the top court ruled on Saturday.
In the unanimous verdict, the court said that a report by the Archaeological Survey of India (ASI) provided evidence that the remains of a building "that was not Islamic" was beneath the structure of the demolished Babri mosque, BBC reported.
The court said that, given all the evidence presented, it had determined that the disputed land should be given to Hindus for a temple to Lord Ram, while Muslims would be given land elsewhere to construct a mosque.
It then directed the federal government to set up a trust to manage and oversee the construction of the temple.
However, the court added that the demolition of the Babri mosque was against the rule of law.