China-South Asia friendship organizations aspire for common regional development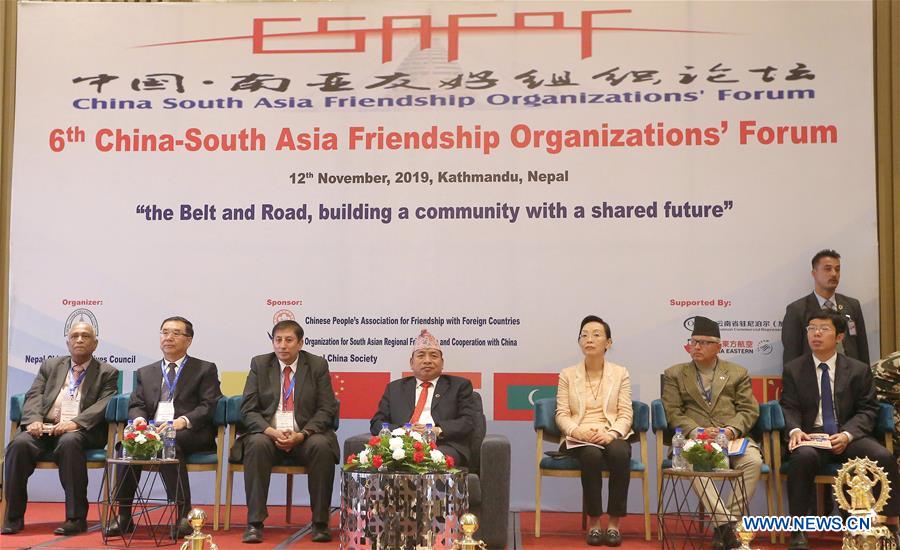 KATHMANDU, Xinhua  — The sixth edition of China-South Asia Friendship Organizations' Forum kicked off here on Tuesday under the theme "The Belt and Road, building a community with a shared future."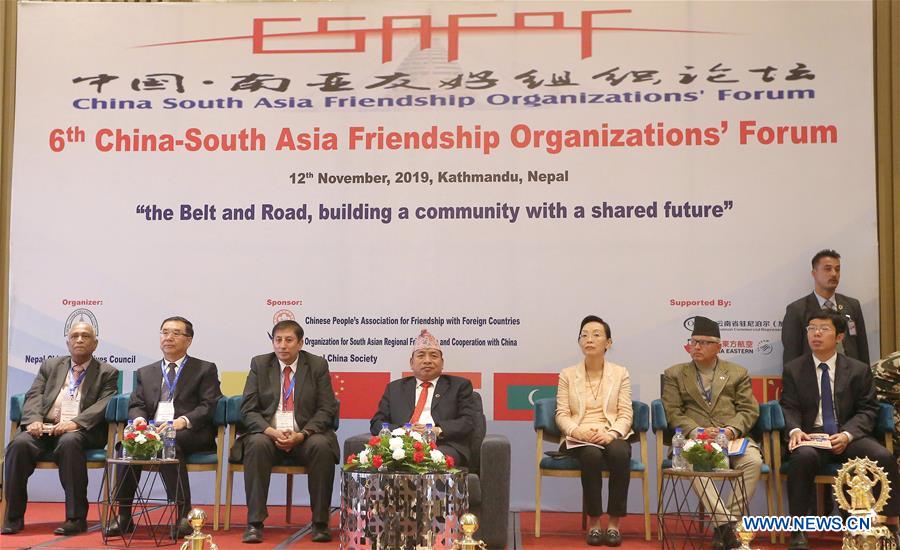 The four-day event was inaugurated by Nepal's Vice President Nanda Bahadur Pun. It attracted over 100 delegates from China and South Asian countries of Nepal, India, Pakistan, Bangladesh, Sri Lanka, Bhutan and Maldives. There is also a participation of around 20 friendship organizations from the region and China.
Addressing the inaugural ceremony, an official from Nepali foreign ministry said that enhanced level of connectivity is integral among China and South Asian countries.
"China and South Asia together make the largest population in the world. Closer contact and engagement can help us in developing and growing stronger," said Kali Prasad Pokharel, joint secretary at Nepal's ministry of foreign affairs.
Appreciating China's dedication for miraculous development, Pokharel said that China's investment and expertise on economy and technological advancement can be crucial for development of South Asian countries.
Echoing his statement, Vice President of Chinese People's Association for Friendship with Foreign Countries Lin Yi said that the countries should work more for pragmatic and regional cooperation through regular discussions and collaboration.
"China and South Asian countries should seize opportunities and work together to achieve common development," Lin said.
On the occasion, President of Nepal-China Executive Council Anoop Ranjan Bhattarai said that the Belt and Road Initiative offers tremendous opportunities in the region and is important for infrastructure development of South Asia.
Stating that the council promotes trade, tourism, culture and investment cooperation with China, Bhattarai said that Nepal can work as a vibrant bridge between China and South Asia.