Meeting of Nepal-China working group on investment cooperation held in Kathmandu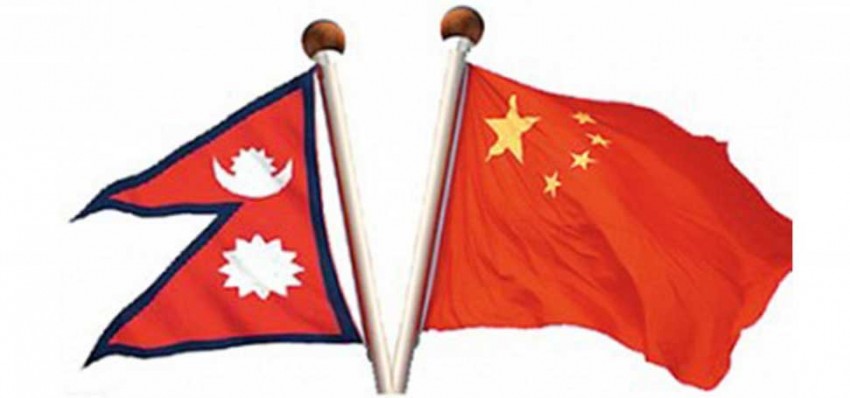 Xinhua, Kathmandu — The first meeting of the working group on investment cooperation between Nepal and China was held in Kathmandu on Friday as officials of two sides discussed issues to facilitate Chinese investment in the Himalayan country, a senior official of Nepal's Finance Ministry said.
"During the meeting, we discussed on measures taken by Nepal to facilitate foreign investment including policy and legal reforms, procedure reforms and shared each others' legal provisions to facilitate investment," Sreekrishna Nepal, joint secretary at the Nepal's Finance Ministry, who led the Nepali team, told Xinhua on Friday evening.
A delegation led by senior government official of China's Commerce Ministry represented the meeting, according to Nepal's Finance Ministry.
Nepal has introduced a number of laws including new Foreign Investment and Technology Transfer Act, amended Industrial Enterprises Act, introduced law on Special Economic Zones and the one stop service center recently set up at Nepal's Department of Industry to provide most of the services at a single location to register an industry.
According to the joint secretary, the Nepali side also notified the Chinese side about major potential areas of investment in Nepal such as energy, tourism, agri business and urban infrastructure.
"We also talked about the need for the establishment of at least a branch of a Chinese bank in Nepal for cross-border payment settlements amid growing trade and investment cooperation between the two countries," the official said.
According to the joint secretary, the two sides also discussed making coordinated efforts to ensure that more Chinese investment in Nepal could be facilitated.
China is the largest source of foreign direct investment (FDI) in Nepal in recent years as the Chinese investors pledged the highest FDI to Nepal for four years in a row as of last fiscal year 2018-19 that ended in mid-July, according to Nepal's Department of Industry.
Nepal received FDI commitments of 114 million U.S. dollars from Chinese investors in the last fiscal year against the total FDI pledge of 216 million U.S. dollars.
During the first quarter of the current fiscal year 2019-20, China has pledged nearly 93 percent of total FDI commitments which stood at 95 million U.S. dollars.
Meanwhile, Nepali Finance Minister Yubaraj Khatiwada said on Friday that the Himalayan country has a huge potential for Chinese investment because Nepal witnessed one of the highest economic growth rates in South Asia in the last three years and Nepal's strategic location as a gateway to South Asia.
Nepal's average economic growth rate over the last three fiscal years stood at around 7 percent. "We can also provide gateway opportunity to manufactured goods to South Asian countries. We are not just looking for investors who want to invest here just for domestic market but also for external market which is very much in our door step – 1.3 billion population of India," said Khatiwada, speaking at the at the Nepal-China Investment Corporation and Business Matching seminar in Kathmandu.
Given Nepal's poor infrastructure, Khatiwada said that the Chinese investors have the opportunity to invest in improving those infrastructure including power, road, metro railway and urban infrastructure.