Forbes Asia's Heroes of Philanthropy list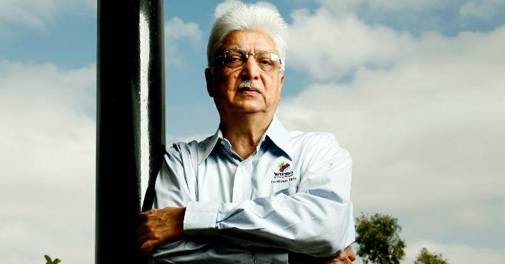 Forbes Asia's 2019 Heroes Of Philanthropy: Catalysts For Change
— Forbes magazine has released their list of Asia's Heroes of Philanthropy: Catalysts for Change.
The annual Heroes of Philanthropy list "honors billionaires, entrepreneurs and celebrities across the region who are committed to solving some of the most pressing issues facing the Asia-Pacific."
Azim Premji made history this year as Asia's most generous philanthropist by donating $7.6 billion worth of Wipro shares to his education-centered foundation, raising his total lifetime giving to $21 billion. Established in 2000, his eponymous foundation now works with more than 200,000 public schools across India to train teachers and provide better curriculums, among other initiatives. "A role model for all of us. I wish more people would follow his example," said Anu Aga (a 2010 honoree).
Premji is one of the 30 outstanding altruists we've chosen for our 13th annual Heroes of Philanthropy list which honors billionaires, entrepreneurs and celebrities across the region who are committed to solving some of the most pressing issues facing the Asia-Pacific.
This year's members are devoted to a range of endeavors. Among them: Angel Locsin, one of the Philippines' most famous actresses, supports causes aiding victims of violence, natural disasters and the conflict in Mindanao. Australian billionaire Judith Neilson, set up an institute to support independent journalism. And then there's Jack Ma from China, who recently received the Malcolm S. Forbes Lifetime Achievement Award after stepping down as chairman of Alibaba to devote more time to philanthropy. Other honorees are working to protect wildlife, improve access to healthcare and aid the elderly.
To choose these honorees, we sifted through dozens of candidates, reviewing their monetary contributions, the depth of their involvement and the reach of their philanthropic efforts. Our aim is to highlight those giving their own money, not their company's (unless they are the majority owners of a privately-held firm). We also don't include those who are full-time fundraisers or foundation heads, unless they've personally given the bulk of funds to start a charitable organization.
All are citizens of countries or territories in the Asia-Pacific or have long resided in the region. The focus is on individuals who provide the capital and are personally committed to achieving a long-term vision. As always, we have focused on new names, unless there was a significant development in a previous honoree's philanthropy that justified relisting them. The final selection is unranked—all are considered equally honored on this list.
Personalities on the list are Alibaba founder Jack Ma, who now runs a foundation under his name; Korean actress and singer IU — the youngest on the list at 26; Azim Premji, founder and chairman of Indian tech firm Wipro; and Jeffrey Cheah, chairman of Malaysia's Sunway Group.
Triputra Group founder Theodore Rachmat, JN Projects founder Judith Neilson, Fortescue Metals Group chairman Andrew Forrest, Minderoo Foundation cofounder Nicola Forrest, Nicola Forrest, Long Thanh Golf Investment and Trading Joint-Stock Company's Le Van Kiem and Tran Cam Nhung, Amorepacific Group CEO Suh Kyung-bae, Hengyu Group founder Gong Junlong, Green City Group chairman Wu Yuanxi and Hanking Group chair Wu Yuangang, and Hexaware Technologies' Atul Nishar formed part of the list of 30 philanthropists for the year.
To see the full list : ( Click Here )