Nepali humanitarian appointed Secretary General of the IFRC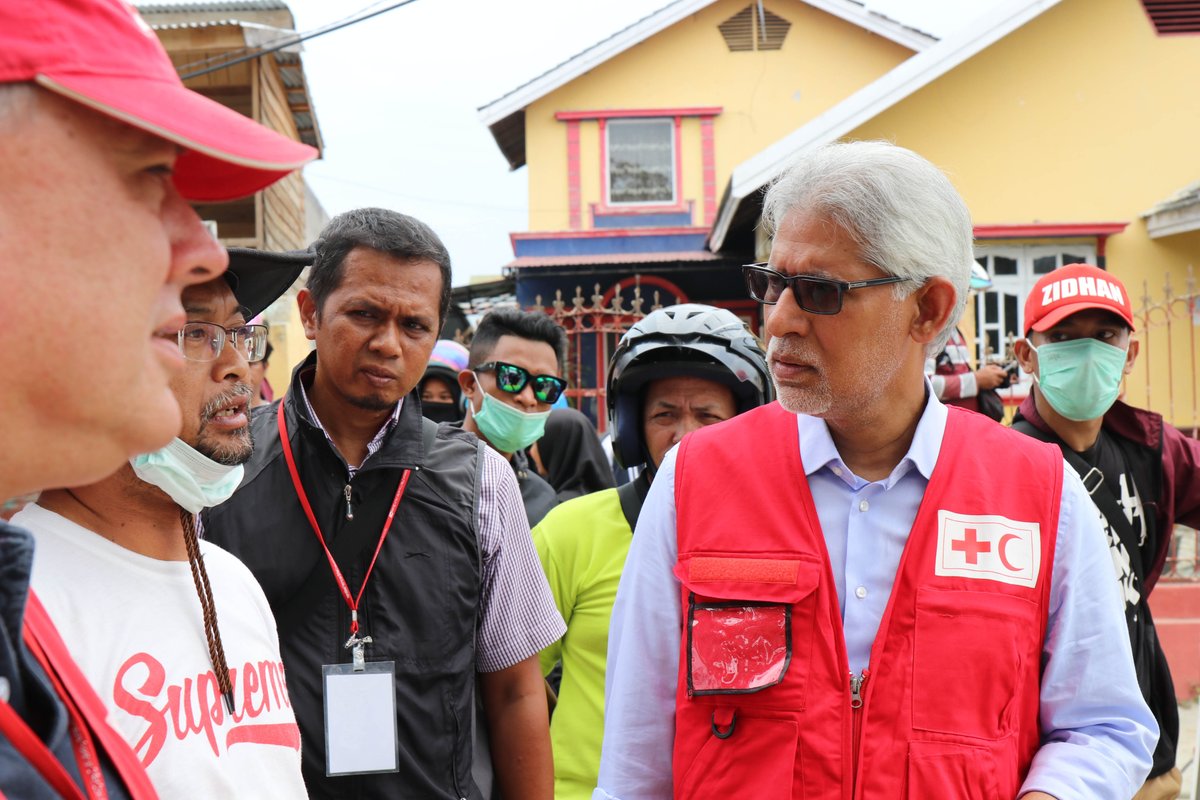 London – A Nepali humanitarian, Jagan Chapagain, has been selected as the new Secretary General of the International Federation of Red Cross and Red Crescent Societies (IFRC).
Chapagain was selected on Tuesday during an extraordinary meeting of the IFRC Governing Board, a statement by the Geneva-based IFRC said.
An engineer by training, Jagan brings more than 25 years' experience within the International Red Cross and Red Crescent Movement. Most recently, Mr Chapagain has served a series of senior IFRC roles, including as Regional Director for Asia Pacific, as Chief of Staff and as Under Secretary General for Programmes and Operations, a role that sees him guide all IFRC relief and development efforts around the world.
Announcing Mr Chapagain's selection, IFRC President Francesco Rocca said:
"We are very excited to announce Jagan as our new Secretary General. He brings a deep knowledge and understanding of the Red Cross and Red Crescent: he started his path in our Movement as a volunteer and I am sure he will bring all his first-hand experience as an added value to this position. He also has a strong vision for the role the IFRC can and must play, both within the Red Cross Red Crescent Movement and as part of the broader humanitarian sector."
?NEWS? @JChapagain_IFRC was appointed today as the next IFRC Secretary General. He will begin his four-year mandate on 1 February 2020 https://t.co/TebvP7MUT6 pic.twitter.com/oSuqtuqGhf

— IFRC (@ifrc) December 3, 2019
Mr Chapagain's announcement comes at the end of a six-month open recruitment process that was led by Russell Reynolds Associates together with an internal selection committee. Mr Chapagain will begin his four-year mandate on 1 February 2020. He will replace current Secretary General, Elhadj As Sy.
Jagan had served as Program Manager at the Refugee Program, Damak, Nepal (1992-95) and Program Coordinator in Kathmandu (1995-96), according to his Linkedin profile.
The IFRC Governing Board has expressed its deep appreciation to As Sy, for his leadership and able guidance since 2014.
The IFRC is the world's largest humanitarian network, comprising 190 National Red Cross and Red Crescent Societies, 13.7 million volunteers and 160,000 local branches, working in local communities to save lives and promote dignity around the world.