Special emissary to discuss on the border dispute, Nepal meets Indian envoy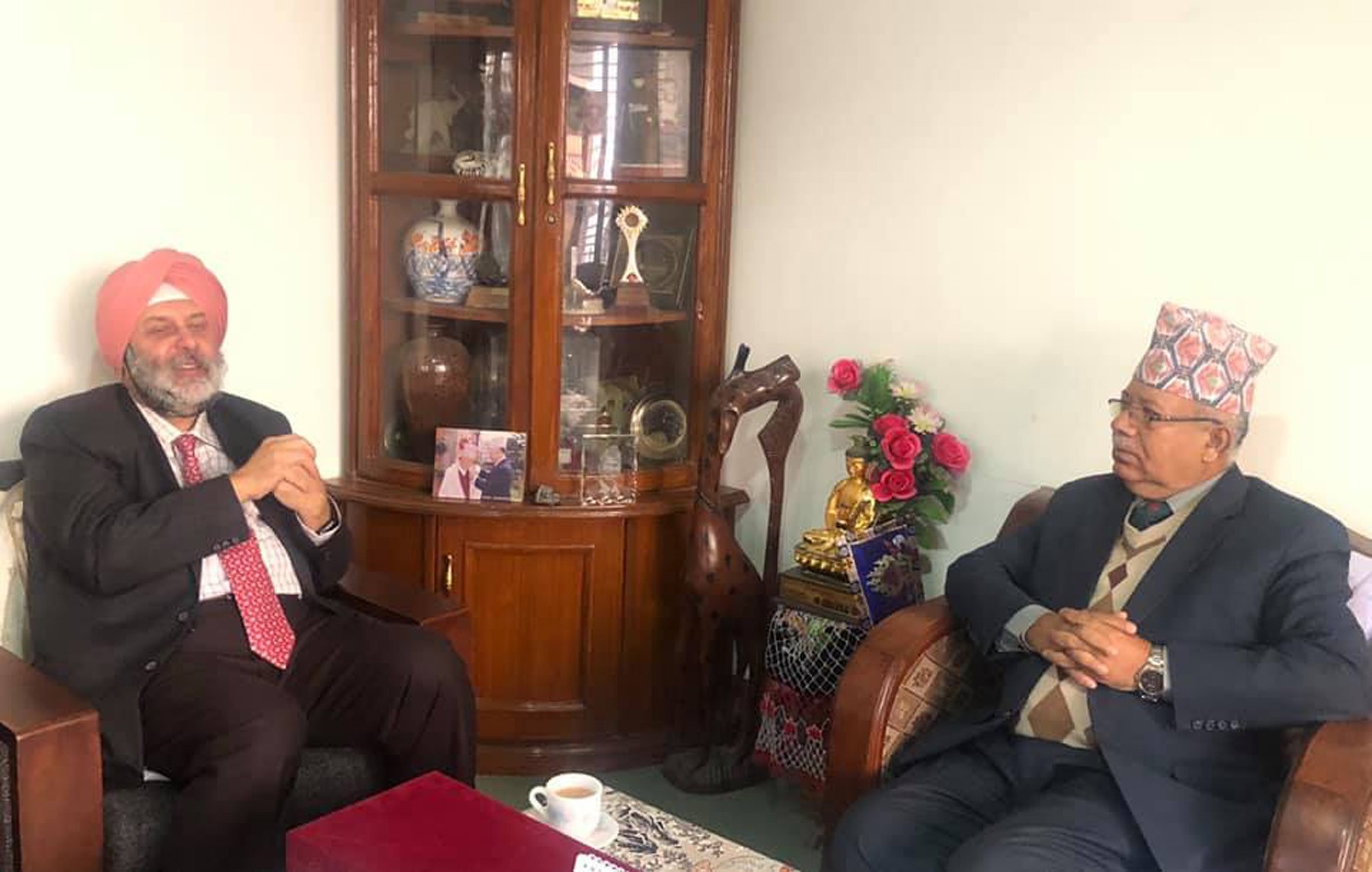 Kathmandu (RSS) —    Ambassador of India to Nepal, Manjeev Singh Puri today held talks with Nepal Communist Party (NCP) senior leader Madhab Kumar Nepal at his residence in Koteshwar.
Ambassador Puri, who is preparing to return home after completion of his tenure here, paid a farewell call on the former Prime Minister and the NCP's foreign affairs department chief, Nepal, according to Mohan Gautam, leader Nepal's personal secretary.
Suring the meeting, ambassador Puri and leader Nepal discussed on various aspects of Nepal-India relations.
Initiatives are underway to resolve the border dispute that has surfaced at present between the two countries at the diplomatic and political level.
Prime Minister KP Sharma Oli has made preparations to send leader Nepal to India as a special emissary to discuss on the border dispute with Indian Prime Minister Narendra Modi.