Home Minister Thapa Meets British Ambassador Pollitt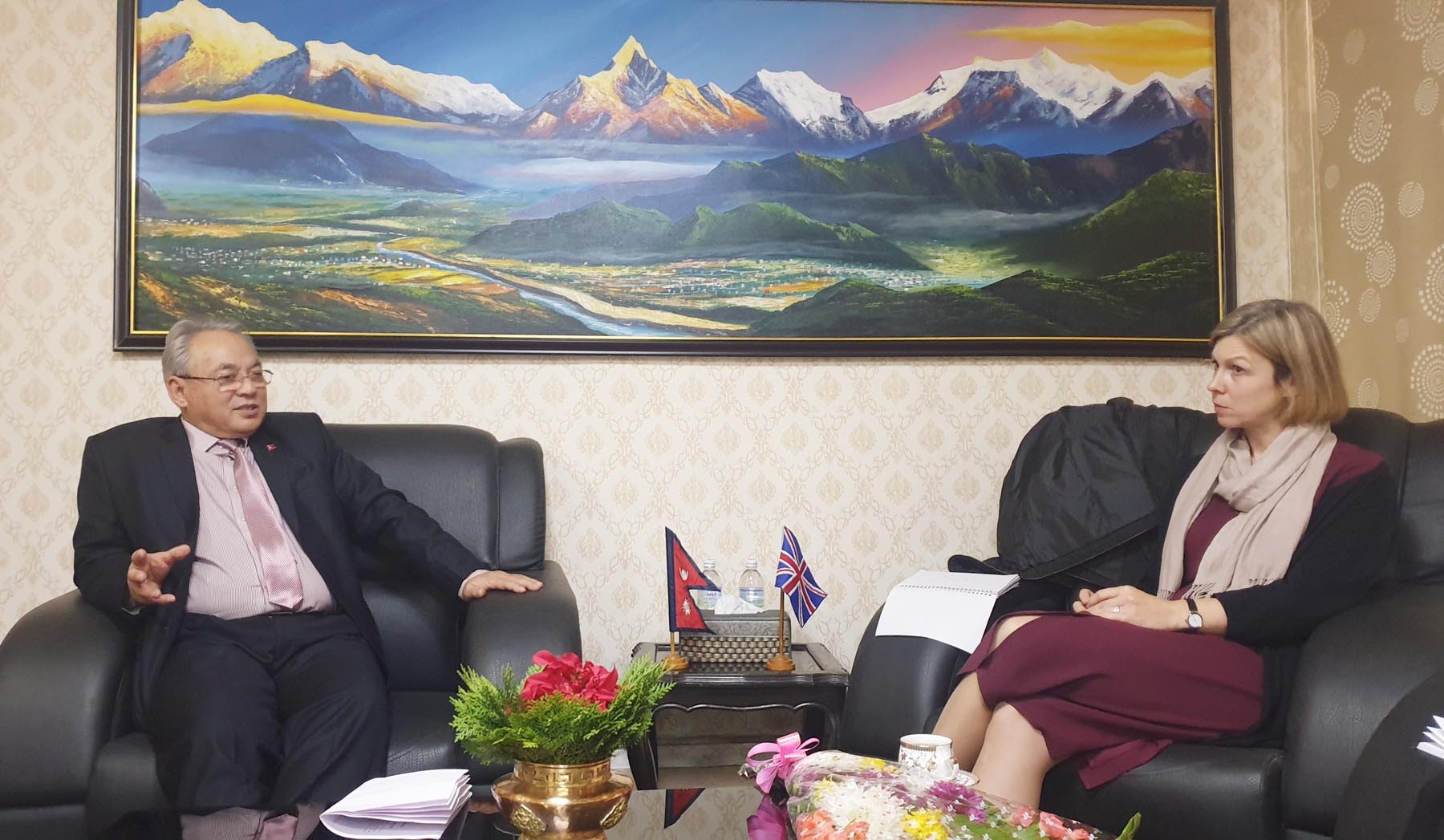 RSS, Kathmandu  — Newly appointed British Ambassador to Nepal, Nicola Pollitt, paid a courtesy call on Minister for Home Affairs Ram Bahadur Thapa in the Ministry of Home Affairs (MoHA), Singha Durbar today.
Issues as historical bilateral ties between Nepal and UK and mutual cooperation were figured in the talks during the meeting, according to the MoHA.
Congratulating Pollitt for taking up her assignment in Nepal as the first female British Ambassador to Nepal, Minister Thapa extended his best wishes for her successful tenure in her new appointment.
Home Minister Thapa expressed his confidence that during her tenure, the Nepal-UK ties would reach further height and urged the newly appointed British Ambassador for her positive intervention in resolving the issues concerning the Nepalis in the UK as well as the British Gurkhas.
Furthermore, the Minister also extended his gratitude to the British government for its cooperation to Nepal, especially in the areas of disaster management, military training and construction of physical infrastructures among others and expressed his hope for the continued support in future.
In response, the British Ambassador said that Nepal and UK shared a historic tie and expressed her gratitude towards Nepal's support to the UK since history.
Stating that the British government was very serious about the issues facing the Nepalis in the UK as well as the British Gurkhas, the British envoy assured that issue was resolved to a large extent by now.
She also reaffirmed the Minister of British government's continuous support to Nepal and said that the areas of cooperation would be expanded in future.