Nepal Gvt announces cash prizes to SAG medal holders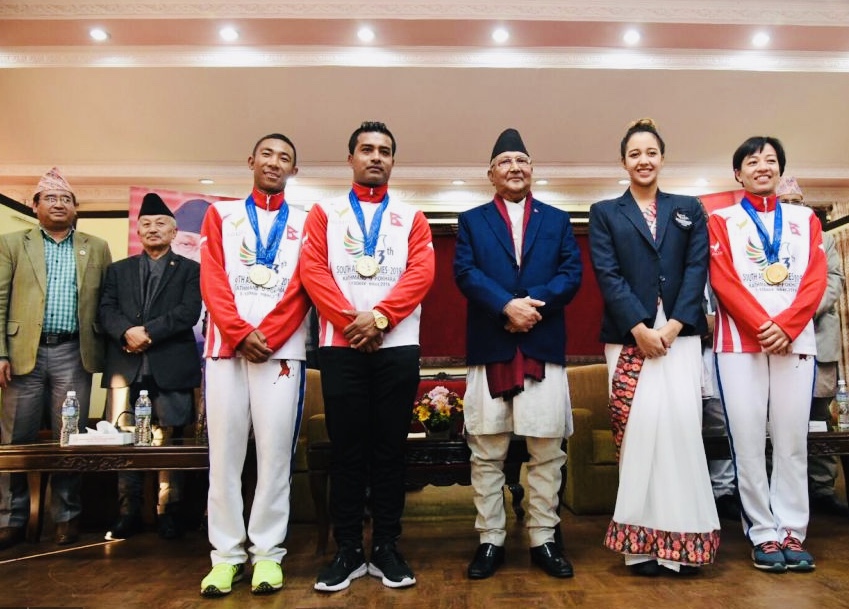 Kathmandu — Government has decided to provide Rs. 900,000 each to the Nepali athletes who were successful to bag gold medals in the 13th South Asian Games (SAG).
In a programme organised at Prime Minister's residence Baluwatar, to appreciate the Nepali SAG players, PM KP Sharma Oli declared the cash prizes that are to be provided to the player, national daily Rising Nepal writes.
According to PM Oli, Rs. 900,000 each will be provided to the gold medalists, Rs. 600,000 to silver medalists and Rs. 300,000 to bronze medalists.  Similarly , an individual holding more than two gold will get RS 1100,000, the source stated.
Nepali athletes won 51 gold, 60 silver and 95 silver medals at the 13th SAG