Nepal's largest literary festival kicks off in tourist city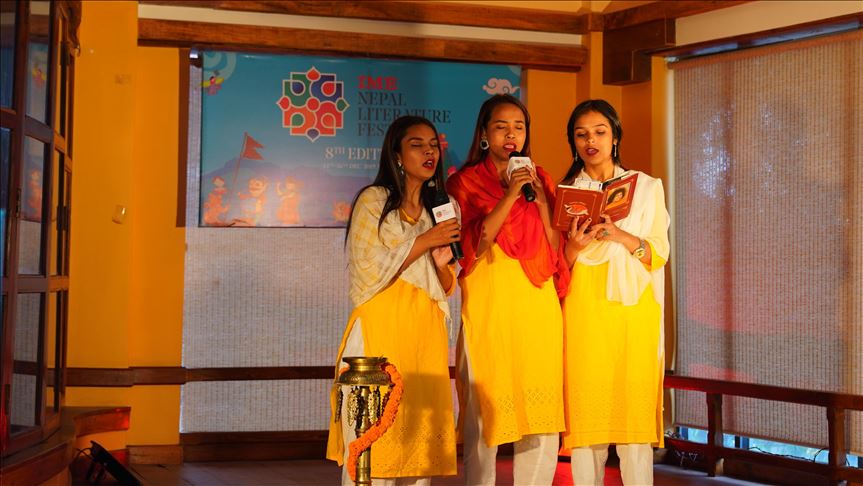 Pokhara — Nepal's largest annual literary festival began on Friday in the tourist city of Pokhara.
Prithvi Subba Gurung, the chief minister of the central Gandaki Province, inaugurated the four-day festival in the city that lies in the shadow of Mount Annapurna, the world's 10th highest mountain.
"I'm not into literature, but I'm committed to provide support for its empowerment and growth," Gurung told participants near the Phewa Lake in the picturesque city, Anadolu Agency reported.
Nepal's former Finance Minister and prominent civil society activist Devendra Raj Panday delivered a keynote speech — titled Development of Democracy and Public Responsibility — in which he touched upon the issue of inequality across the world.
At the opening ceremony, three teenage sisters representing formerly untouchable Dalit community — Mamata, Manita and Anita — sang hymns from Hindu religious scriptures called Veda.
The 9th edition of the annual Nepal Literature Festival, inspired by India's Jaipur Literary Festival, will host more than 40 sessions featuring authors, journalists, activists, intellectuals, and public personalities from India, Pakistan and Nepal.
International authors include Amitabh Bagchi, Indian novelist Harish Trivedi and Pakistani author Jamil Jan Kochai.
The festival includes sessions on English vernacular literature and translations in South Asia, a Hindu traditional practice in the country of banishing menstruating women to live in sheds, and writing in the age of populism.
Indian novelist and chief editor of Indian Express Raj Kamal Jha and Nepali journalist Kunda Dixit will speak at a session — titled Selfie Journalism.
On Monday, the festival will host the award ceremony of the prestigious DSC Prize in Literature, one of South Asia's largest literary prizes.