Over 300 youths participate in 1st Chinese singing competition in Nepal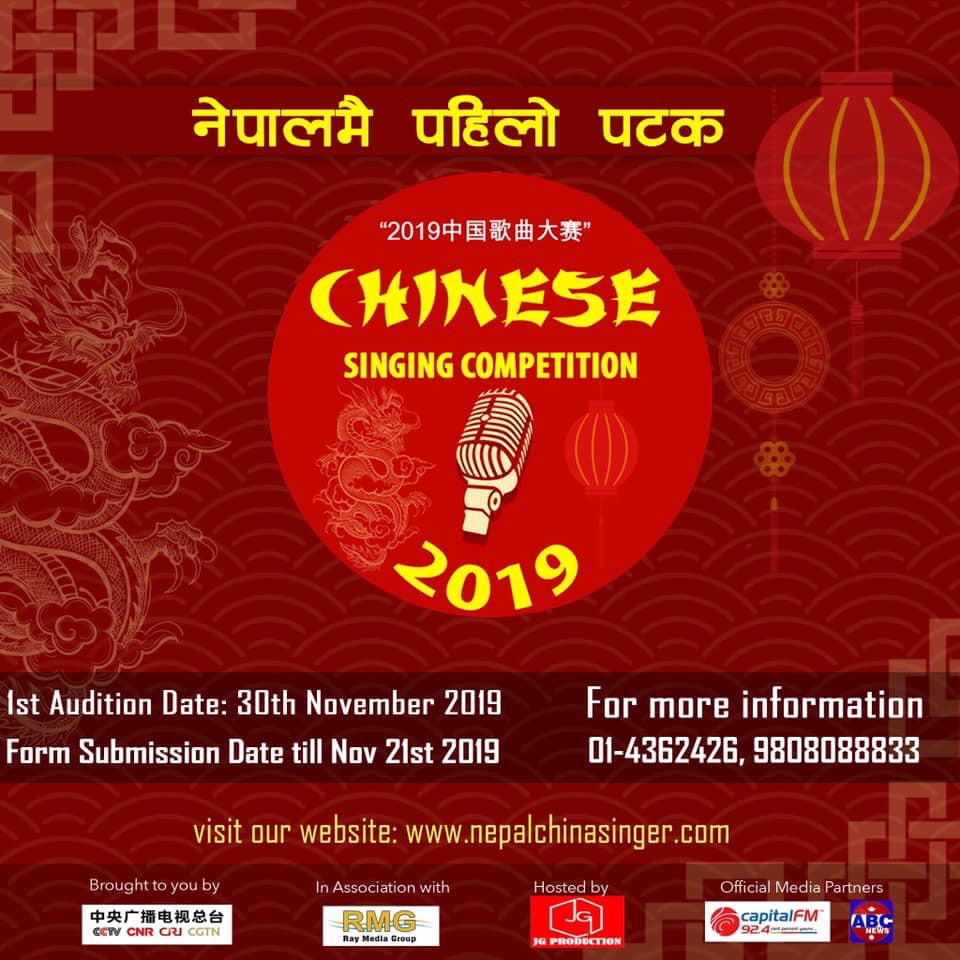 KATHMANDU, Xinhua — Defeating around 300 contenders, 26-year-old Dorjee Sherpa became the winner of the first edition of the "Chinese Singing Competition" 2019 held in Nepal.
The grand finale of the musical competition, organized by China Media Group in association with Nepali media partners, was held in Kathmandu on Monday amid the presence of Chinese Ambassador to Nepal Hou Yanqi and other dignitaries.
A total of 10 Nepali youths performed in the final round. While Sherpa was announced the winner, Pemba Gyalpo Sherpa and Nima Yangchen won the second the third place.
"It was quite unexpected, but I am very happy to win the competition. I performed two Chinese songs today, which means go fly high and I just met you. I prepared for one whole week for the final performance," Sherpa told Xinhua after his victory.
Sherpa, who studied for diploma in hospitality management in China for a year in 2016, shared that he had also won a similar award in a local competition in China.
"Though Chinese language is a bit difficult, Chinese music is very beautiful. I want to continue singing Chinese songs in the future as well," Sherpa, who runs a business in Kathmandu, added.
The selection of the winners was done by seven special jury members comprising both Nepali and Chinese professionals.
Addressing the closing ceremony, Prakash Babu Paudel, chairman of the competition management board, said that such events are important to enhance friendship between peoples of the two countries.
Noting that Chinese language has gained worldwide popularity in recent years, he said the show could contribute to promoting Chinese music, art and culture.