SOUTH ASIA TIME List of Successful British Nepalese in the UK 2020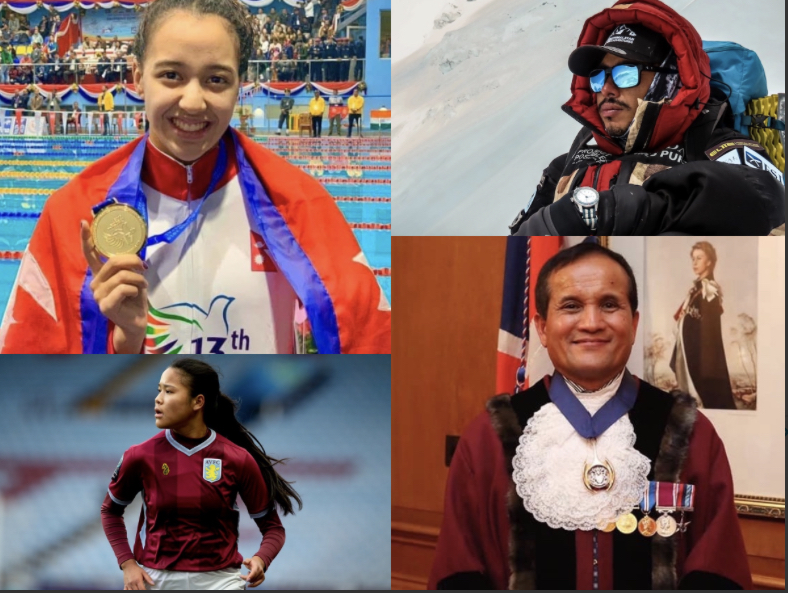 London — It is our great pleasure to announce SOUTH ASIA TIME List of Successful British Nepalese in the UK  2020 onthe occasion of the New Year that also coincides with the First anniversary of the www.southasiatime.com .
It is our honour to be recognised as the only English online news portal run by Nepali journalists based in the UK.
We are also pleased to announce that we are now being operated under the management of the LDC News Service that has been in operation since 2011.  
We would like to take this opportunity to express our sincere thanks and gratitude to all our readers, patrons and well-wishers.
On the occasion of our first anniversary, we have made a small effort to recognise and highlight British Nepalese who have been doing extraordinary work in the United Kingdom in their respective fields.
Similarly, we are organising an essay and a blog competition among students and youth to support the Visit Nepal 2020 which will last until March 2020.
The editorial board of the South Asia Time first short-listed individuals and companies and later finalised the list. There will, however, no award ceremony because this is just a humble effort to recognise those who are serving our community selflessly. We look forward to continue this tradition in the years ahead based on the feedback and comments from our valued readers.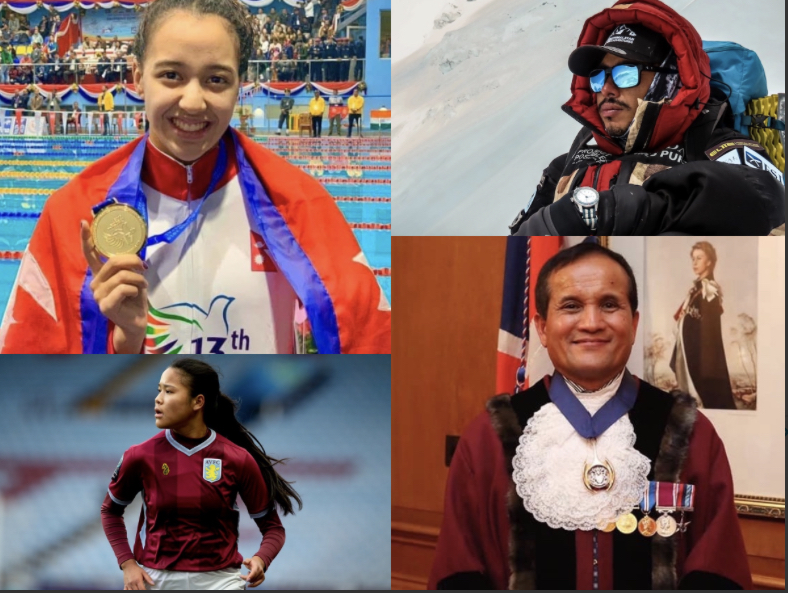 1. South Asia Time Successful British Nepalese Entrepreneurs 2020
Mr Uttam Nepal –  Mr Nepal is an entrepreneur through-and-through. In Nepal, he began selling souvenirs to tourists at a very young age. He now heads a highly successful and growing multi-channel, multi-brand, global business with leading brands Yumi, Uttam Boutique and Mela Loves London.
Mr Yogen Chhetri – A former Gurkha soldier, Yogen Bahadur Chhetri, established the YBC Services in 1996.  Today, Aldershot-based YBC is one of the most successful independent companies in the facilities management sector, training and employing more than 500 staff across Hampshire, Berkshire, Sussex, Surrey, Kent and Thames Valley. Former President of the NRNA UK, Mr Chhetri is also active in social and community activities.
Mr Kul Acharya – Chairman of the Holy Cow Group, Mr Acharya is a well-known Nepali entrepreneur in the UK. The Group runs eight take-aways and a fine dine restaurant at Putney, London. Former Vice President of the Non Resident Nepali Association (NRNA) ICC, Acharya has supported many charitable causes in Nepal and the UK.
Mr Ravi Jung Lamichhane – Mr Lamichhane is the Directorof the R FAMOUS LIMITED – a manufacturing and wholesale of young ladies fashion. He has also donated generously to various religious Foundations and Trusts in the UK and Nepal.
Mr Mahanta Shrestha – Founding President of the Britain–Nepal Chamber of  Commerce (BNCC), Mr Shrestha runs the well-known Monty's Restaurant and is also Director of the Khukuri Beer UK Ltd. He also runs M Hotel at Thamel, Kathmandu.
Mr Pashupati Bhandari:  Chairman of the award winning the Everest Inn Group, Bhandari is the former Honorary Public Relations Representative (HPRR) of the Nepal Tourism Board to the UK. He is also  Chairman of  Young's Travel and other companies in the UK. Committed to promote Nepal in the UK together with his brother, Yadav Bhandari, Pashupati is a former member of the Non Resident Nepali Association (NRNA) ICC.
Mr Rajen Kandel – Former President of the Britain-Nepal Chamber of Commerce (BNCC),  Mr Kandel is the Director of the Kandel Group and its subsidiaries. The Group is successfully running The British College, Kathmandu, E-Works UK, Neem Tree Pharmacy and Woolwich Late Night Pharmacies, Yak & Yeti Restaurant Group UK and Global NepaliPatra Publication, among others.
Major (Retd.) Tikendra Dal Dewan— CEO of GnERGY- Major Dewan is heading the first energy company launched by ex-Gurkhas in the UK's competitive market.  The Company provides electricity and gas to its customers and is now offering competitive gas and electricity tariff rates for SMEs throughout the UK. He is also President of the British Gurkha Welfare Society (BGWS) that champions the cause of the Gurkhas.
Mr Muchhetra Gurung – CEO of Himalayan Travels and Tour Ltd., Mr Gurung is one of the Directors of the Oriental China Super Market . He also has got stakes in the real state and remittance. He is the former president of the NRNA UK chapter.
Mr Krishna Timalsena – Mr Timalsena is the Director of Krish Food Ltd. He is also an executive chef. He was recently elected as Deputy Regional Coordinator of the NRNA for Europe region.   
Mr Manoj Mehta – CEO of City Clean, Mr. Mehta leads one of the top cleaning agencies in central London employeeing more than 100 staff. He also maintains strong interest in socio-political activities in Nepal and supports a number of charities.
Mr Deepak Shrestha – Mr Shrestha is the Director of Best Price Retail and Wholesale Ltd., and Balloon Nepal. He is also President Buddha Foundation UK and is currently President of England State Committee of the NRNA UK. 
Mr Surya Gurung – Mr Gurung is the Managing Director of  Peepal Mortgages – a mortgage broker based in the UK. The Company now has four branches in London, Ashford , Swindon and Farnborough and offers mortgage related advice to its customers – mainly Gurkhas and their families.
Mr Krishna Bhatta – Mr Bhatta is the Director of ABI College Ltd. The College was incorporated 15 years ago. An educational entrepreneur, he is involved in the property business also.
Mr Kamal Paudel–Mr Paudel  is the Managing Director of  IME Ltd., London. Paudel is in remittance business for more than a decade now. He has investments in real estate and other sectors in Nepal as well. 
Mr Biraj Bhatta –  Managing Director of the WORLD TRAVEL, Travel Consol Ltd.,  Bhatta has been active in travel business for more than 20 years. His company World Travel ltd has been incorporated in UK since 2004. Vice President of the Britain Nepal Chamber of Commerce (BNCC), he is also coordinator of Travel and Tour committee of the Visit Nepal Year 2020 organising committee in the UK.

Mr Prakash Gautam–  Director of the Paragon Academy, Mr Gautam has been involved in the educational sector for quite long. He is also Director of the London Paragon College that was incorporated in 2012.

Mr Min Darlami – An independent financial advisor, Mr Darlami is Managing Director of the A Star Financial Solutions UK Ltd. He is also involved in the real state sector. The company has its head office in Hangar Lane, London and two more branches in Ashford and Farnborough. 
2. SOUTH ASIA TIME Successful British Nepalese (Social/Charity Sector) 2020
Mrs Poonam Gurung: Mrs Gurung is the President of Non-Resident Nepali Association,  UK. She is known for social service, women activism and a successful entrepreneur. She is also a director of Gurung Property Service and has investment in Restaurant business.
Dr Pranab Gyawali: A Consultant Gastroenterologist working with the NHS, Dr Gyawali is chairperson of HELP NEPAL Network UK Chapter. Also known as 'One Pound/One Dollar a Month Fund for Nepal," HELP NEPAL Network is working in the areas of health, education and humanitarian emergency in Nepal.
Mr Nanda Jung Gurung – Gurung is the President of the largest community organisation of British Nepalese, Tamu Dhee UK. He is well known for his philanthropic and charitable activities and his efforts to promote culture and maintain harmony.
Mr Gyan Raj Rai –  A Gurkha rights campaigner, Rai one of the leaders of Gurkha Satyagraha. He took part in a hunger strike calling for equal pension and benefits for ex-Gurkha soldiers outside Downing Street in 2013. A parliamentary committee was formed to study the Gurkha's demands after his strike.
Mr Krishna Kumar Rai – A Gurkha rights campaigner, Rai is affiliated with the Gurkha Army Ex-Servicemen's Organisation (GAESO) that has been fighting for the cause of ex-Gurkhas for more than past two-decades.
Mr Padam Bahadur Rai – Mr Rai is leading one of the dynamic cultural and community organisations, Kirat Rai Yayokkha. He has been contributing to the community to promote culture and philanthropy.
Mr Sunil Rana – President of Magar Sangh UK, Rana has been promoting cultural and charitable activities through the organisation.
Mr Tilbikram Sambahangphe : President of Chumlung, Tilbikram has been involved in promoting cultural activities.
Mr Rajan Kumar Chhetri – President of Chhetri Samaj UK, Rajan Kumar Chhetri is an ex-Gurkha soldier. During his Presidency, Swindon Nepalese Society collected   £24k to support earthquake victims of Nepal in 2015.
Mr Navin Gurung –Founder President of Sahara UK, Navin has been involved to promote tourism in Nepal for more than past two decades. He is passionate to  promote  volunteer tourism and is an active campaigner of Sports Tourism. He is also building a Social Welfare Centre in Syangja, Nepal, through his charitable campaign.
Mr Sushil Prajapati – Sushil has been actively involved in promoting Nepali culture in the UK. General Secretary of the Pasa Pucha Guthi UK, he is actively involved in preserving and promoting Newari traditional dance and instruments. He is also a successful businessman.
Mr Sher Bahadur Sunar – Founder President of Srijansil Nepali Samaj, Mr Sunar is involved in a number of charitable organisations. Former Vice President of NRNA UK, he runs a restaurant in Aldershot.
Mrs Isha Gurung – Isha is one of the most popular charity fundraisers among Nepalese living in Britain. She has many followers on social media and has raised a huge amount of funds to save many peoples lives in Nepal.
3. South Asia Time Leading British Nepali Academics 2020
Prof. Surya Subedi DCL, QC, OBE: Prof Subedi is an international jurist. He is Professor of International Law at the University of Leeds, a visiting professor on international human rights law at the University of Oxford and a practising Barrister at Three Stone Chambers, Lincoln's Inn, London.  Former advisor to British Foreign Secretary, Prof Subedi is Chairman of the Global Policy Forum Nepal.
Prof Dr Padam Simkhada: Professor of International Public Health at the Public Health Institute and Associate Dean for Global Engagement at the Liverpool John Moores University, Prof Simkhada is also a Visiting Professor at the TribhuvanUniversity and Pokhara University in Nepal. He is an Honorary Senior Lecturer at the School of Related Research (ScHARR) at the University of Sheffield and a Visiting Professor at Bournemouth University.
Dr Krishna Adhikari: A Research Fellow at the Institute of Social and Cultural Anthropology, University of Oxford, Dr Adhikari is a Co-Investigator on the ESRC funded research project, 'Caste, Class, and Culture: Changing Bahun and Dalit Identities in Nepal'. Since 2011 he has been a post-doctoral researcher at the ISCA. He is also affiliated to the CNSUK as a senior researcher and member. Currently he is Chairman of the Britain Nepal Academic Council (BNAC) that organises the Nepal Study Days in the UK every year. 
Dr. Hem Raj Sharma: Senior Lecturer of Physics at the University of Liverpool, Dr Sharma was elected as General Secretary of the NRNA ICC in October 2019. After completing his MSc in Physics from the Tribhuvan University, Kathmandu, he obtained further education in Tokyo and Italy and acquired his Ph. D. degree from the Free University Berlin, Germany, He was Co-Chair of the first Global Knowledge Convention organised by the NRNA in Kathmandu in 2018.
Dr. Tejendra Pherali : Associate Professor in Education and International Development at the Institute of Education (IOE), University College London, Dr Pherali focuses his research and teaching on education in the context of forced displacement, post-conflict educational reforms and the role of education in peacebuilding. He is currently leading a course on Education, Conflict and Fragility and is involved in research in Afghanistan, Nepal, Somalia and Lebanon.
Dr Punam Yadav: Dr Yadav is a Senior Research Fellow and Co-Director of the IRDR Centre for Gender and Disaster at the University College, London (UCL) since April 2018. Prior to this, she was Research and Teaching  Fellow at the Centre for Women, Peace and Security  at the Department of Gender Studies at the London School of Economics and Political Science. Her monograph Social Transformation in Post-conflict Nepal: A Gender Perspective, published by Routledge in 2016.
 SOUTH ASIA TIME Leading British Nepalese Professionals 2020
Dr Raghav Prasad Dhital : One of the seniormost Nepali doctors practising in the UK, Dr Dhital joined the NHS in the UK four decades ago. He is GP Principal at the Dr Dhital Practice in the UK and runs the practice together with his wife, Dr Janak Kumari Dhital.  He was awarded the OBE by Queen Elizabeth II in 2007 in recognition of his service to the UK-Nepal relations.
Dr. Kapil Rijal :  A senior dentist who owns his own dental practice in the UK, Dr Rijal
has a special interest in Dental Implants. His hobbies include directing films, writing stories and screenplays. He is currently the President of the Britain-Nepal Chamber of Commerce (BNCC).
Ms Kalpana Ghimire – Ms Ghimire is the highest ranking Nurse working in the UK among from the Nepali community. She is currently working as a Matron at the Watford GeneraHospital Medicine Department.
Solicitor Raju Thapa: The first Nepali Solicitor in the UK, Mr Thapa is Principal Solicitor at the Everest Law Solicitors. He specialises on immigration issues mostly related with ex-Gurkha veterans and their family. 
Mr Samyukta Shrestha : Mr Shrestha is a Games Developer at Gamesys. He directed  The Legend of Shankhadhar — the first Nepali feature animation movie. He is a multilingual software developer; Javascript and is active in socio-cultural activities.
Mr Binod Baral: A consulting Chef who is one of the highest paid British Nepalese professional in London, Mr Baral is afoodie, Chef, Incubator, Restaurateur & Entrepreneur. He runs a number of restaurants in London including Momo & Roti in Hunslow.
Ms Bina Rai:  Ms Rai is an  entrepreneur/business person who has been in the industry of hair and beauty over 10 years. She is also a make up artist/ model and hair stylist based in Kent, United Kingdom.
Mr Rishi Khanal:  Mr Khanal is an independent mortgage advisor and Managing Director of Mortgage Matter. 
Mr Binod Bikash Simkhada: Mr Simkhada is the President of Nepalese Nursing Association UK.
Mrs Payal Mishra: Mrs Mishra is a Chartered Accountant. She is also Secretary and Director of Holy Cow Group. 
5. SOUTH ASIA TIME Inspiring British Nepalese Youth2020  
Ms Gaurika Singh: Gaurika was the youngest athelete to compete at the Rio Olympics in 2016. At the South Asian Games (SAG) held in Kathmandu in December 2019, she bagged four golds in different categories of swimming. She is a student and lives with her parents in London.
Mr Lex Limbu: Founder of @tracingnepal, Lex is a blogger and an activist championing  the rights of the LGBTI community.
Ms Pratistha Raut ( Trish ): Miss Raut is the Miss England Second Runner up in 2019. 
Mr Jay Pradhan: Jay was signed by the Watford Football Club for its U-16 team in 2019.
Mr Santosh Rai – Mr Rai has completed six international marathons including London, Chicago, Tokyo, Berlin, Boston and New York Marathons. He is the first Nepali to complete the six major marathons in the world within a short period of time. 
Ms Asmita Ale: Ms Ale, who plays for Aston Villa Football Club, has been selected for the England Women's U-19 team.
Mr Siddhartha Bikram Chhetri: A former Boxer, Siddharth is working to support Nepali sports persons through Nepalese National and International Players Association (NNIPA).
Mr Ojesh Singh: An engineer and cultural activist, He is the President of the  Pasa Pucha Guthi UK. 
Mrs Amrita Giri Gajurel: Amrita became Second Runner up in the Mrs Nepal UK. She also champions women's rights including rights of disabled people.
6. SOUTH ASIA TIME British Nepalese Art and Creative personalities 2020  
Mr Govinda Shah Azad: Govinda is a London-based Nepali artist and has organised a number of solo art exhibitions at leading art studios. A mixed media artist, Govinda uses three-dimensional objects such as beads and hair and "carefully textured layers of paint" to bring the cosmos to life. 
Mr Meelan Chams: Director / Videography – Milan is a director of Nepali films. He is best-known for the films BirBikram, and Lily Bily which have received a number of awards.
Mr Nikesh Limbu: Nikesh is a Video Director and Producerof Nepali films including  Blind Rocks, Hridaya Bhari, Rato Ghar and Hasiya. 
Ms Asmita Shrish: Asmita is a Film Director, Film Editor and Videographer based in London. Some of her prominent works include  Gyalmu's House, Kaloo School, Chandra, Color of Asia – Newcomers.
Mr Sanam Kumar Bairag– Sanam is an actor and Director. He has directed dramas including Samaya Drishya,  Jigisha and Bhim Sen Thapa. 
Ms Sharmila  Bardewa –  A renowned singer, Sharmila is contributing to Nepali music industry for more than two decades.  She has performed live in dozens of musical concerts along with many charity programs. A senior nurse by profession, she has published a number of solo and duet albums.
Ms Situ Kharel : Situ has been contributing to Nepali music industry for more than ten years. A graduate in music from the London Trinity college, Situ has recorded a number of albums  including Sarika.
Mr Manish Shrestha – Manish is a well-known Nepali actor and Director. He has acted in more than 20 Nepali including his own movie Tuyumati, Chandalika etc. 
Mr Dhurba Dutta – Dhurba is an actor and is known for Jeegisha , Uljhan, Hello Jindagi and many other movies. 
Mr Kushal Shrestha – Kushal is a Music Video director. A renowned journalist.  He is also known for his Photo/Videography
Miruna Lisara Magar: Born in Hong Kong, Miruna lives in Nepal and the UK. A talented actress, Miruna had a keen interest in dancing and acting since her childhood. She has acted in films including Lalpurja (2018), Rose (2018) and Cha Cha Hui (2019).
Ms Prasuna Kandel – Prasuna is an actor, dancer and social activist. A senior nurse by training, she is currently women Coordinator at the NRNA UK.  
7. SOUTH ASIA TIME British Nepalese Local Politicians 2020
Mr Lachhya Gurung:  Councillor and  Deputy Mayor of the Barnet Council. An ex-Gurkha soldier, he was elected from the Conservative Party.
Dr Jaganath Sharma:  Councillor Dr Sharma was elected Mayor of the Colburn Town Council in 2019. 
Mr Prabesh KC: Mr KC was elected as Councillor from Wellington ward of the Rushmoor Borough from the Conservative party , 
Dr. Bachchu Kailash Kaini: Ex Councillor from Dartford, Dr Kaini contested for the post of MP from Labour Party in 2017 general elections. He is a Clinical Governance Manager at the NHS.
Mr Govardhan Silwal 'Sagar':  Mr Silwal has been elected as Councillor for the second term from Dacorum Borough Council of the Hemel Hempstead district.
Mr. Tashi Tamang Bhutia:  Mr Bhutia has been elected as a Councillor from Midway, Kent representing the Conservative party. 
Mr Dinesh Khadka: Mr Khadka has been elected as Councillor from Maidstone, Kent, representing the Lib Dem party.
SOUTH ASIA TIME British Nepalese Inspiring Personalities 2020 
Mr Nirmal Purja Nims: Everest World Record Holder/ Ex Gurkha – Successfully climbed the world's 14 highest peaks in 2019 completing the feat in 189 days. His expedition was named as 'Project Possible.'
Mr Hari Budha Magar: An ex-Gurkha soldier and double amputee, Mr Budha Magar is planning to set world record by becoming the first double amputee to scale the Mt Everest in 2020.
Mr Pandav Mahato: A survivor of bowel cancer, Mr Mahato has successfully completed the London marathon, Chicago marathon, Berlin marathon and many other Runs across the world. 
Mrs Manju Gurung Rai: Manju is a survivor of Breast Cancer. She is a social activist and an inspiration for many Nepali women in the UK.