Nepal aims to bring in 100,000 British tourists in 2020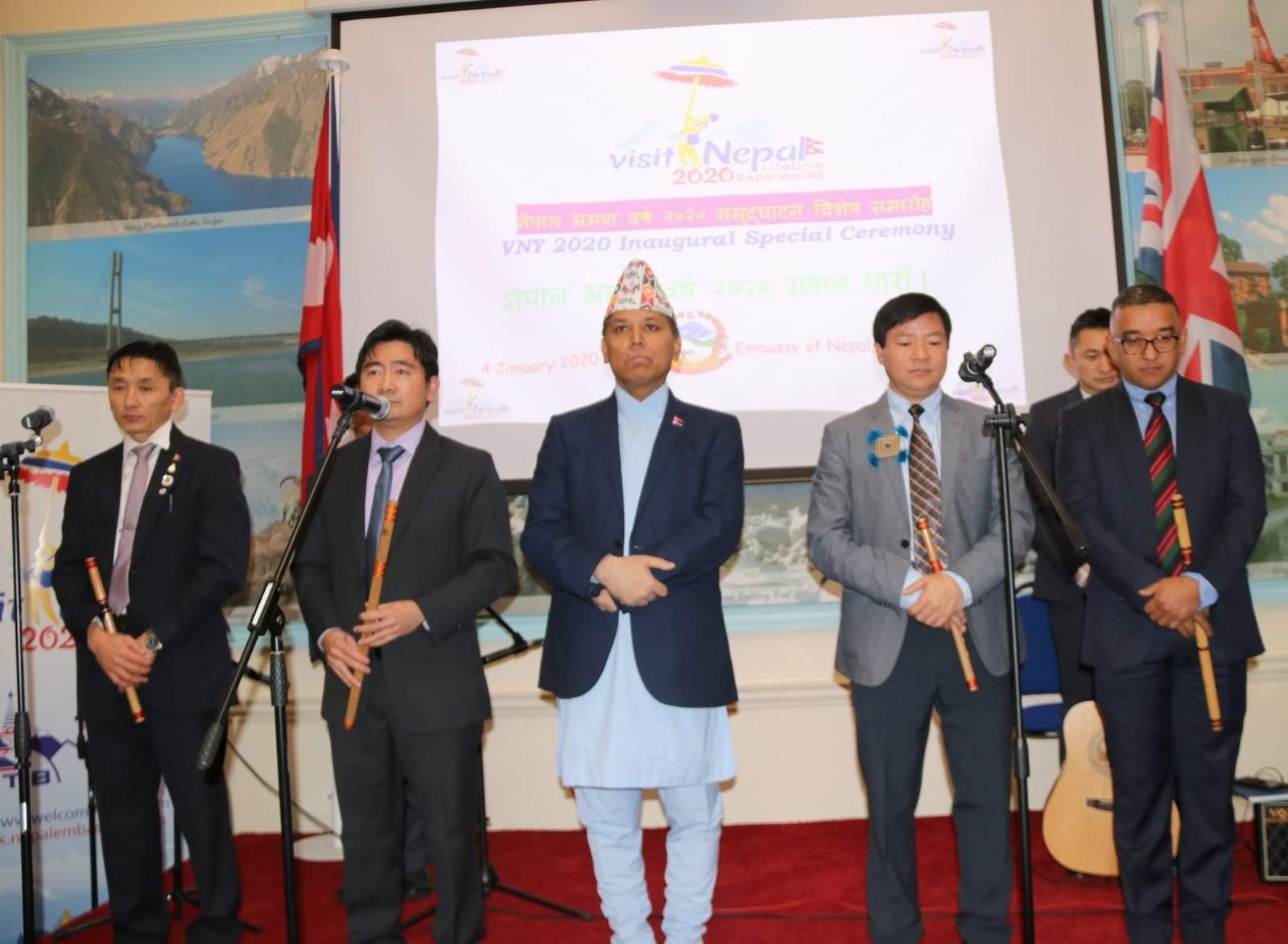 Jagan Karki, London – The Embassy of Nepal in the UK has set a target of sending at least 100,00 British tourists to Nepal in the year 2020, officials said.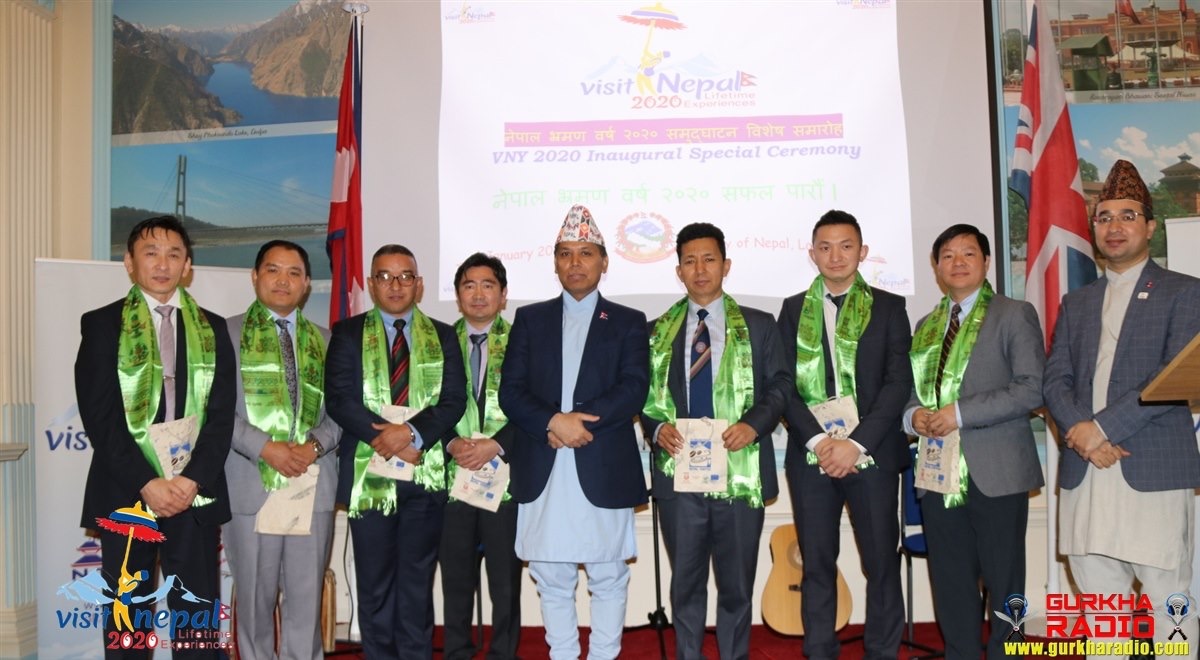 Inaugurating the year-long campaign to kick-start the 'Visit Nepal Year 2020' in the UK on Saturday, Nepal's ambassador to the UK, Dr Durga Bahadur Subedi, said the target was achievable if all Nepalese living and working in the UK sent at least one British friend to their motherland.
"It is estimated that some 150,000 Nepalese live in the UK. So, the target is achievable," said Dr Subedi.
According to Nepal's Tourism Ministry, a total of 63,466 British tourists had visited Nepal in 2018 up from 51,058 who visited Nepal in 2017. The figures for the year 2019 were not immediately available.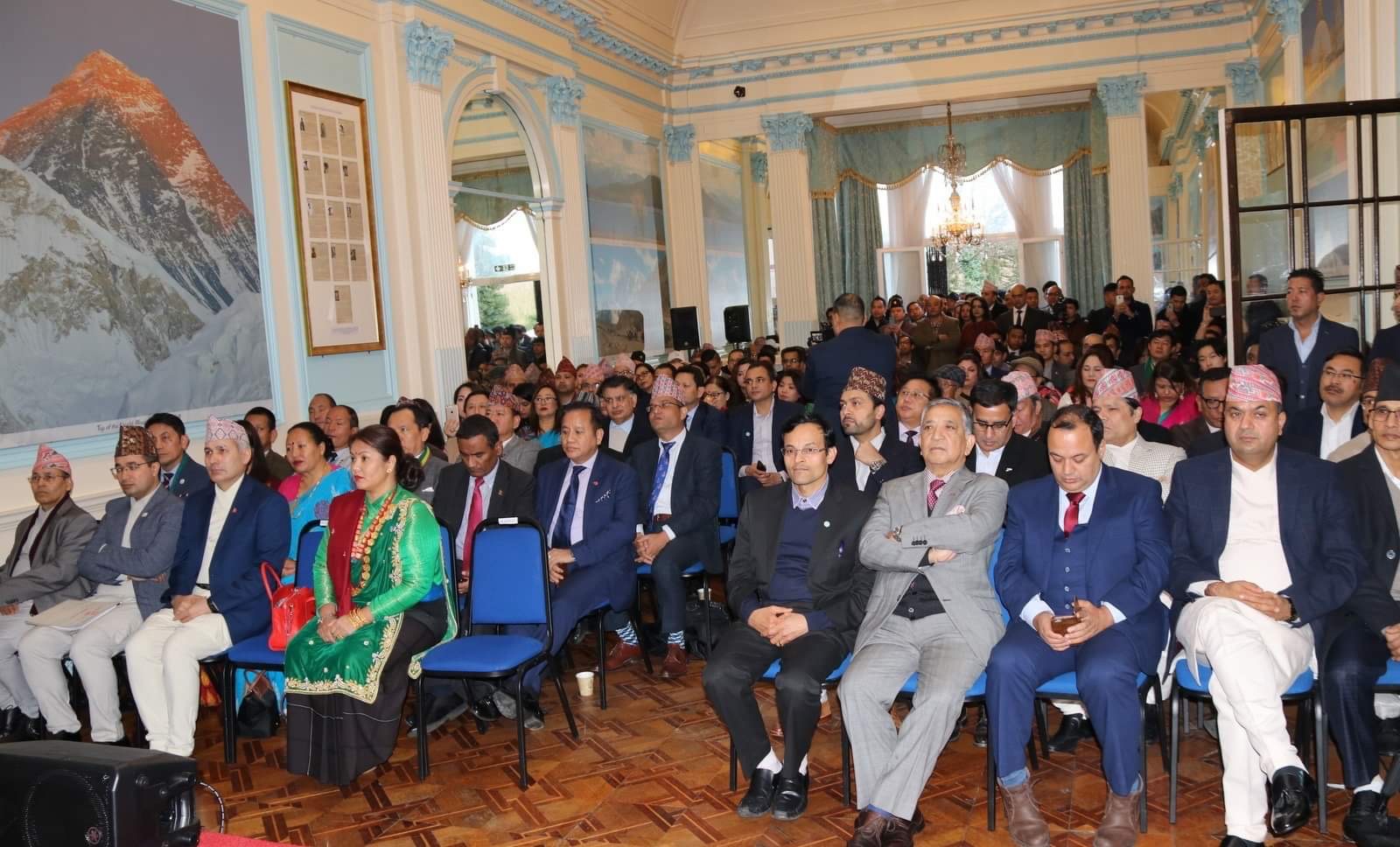 Photo: Narendra Basnet/Gurkha Radio
Ambassador Subedi also urged Nepali restaurants in the UK to help promote the Visit Nepal Year (VNY) campaign.
There are around 300 Nepali restaurants all over the UK employing thousands of people.
Deputy Chief of Mission at the Nepali embassy in London, Sharad Raj Aran, said in coordination with Nepal Tourism Board, Visit Nepal messages were displayed on 50 double decker buses in London in July and November last year. "We are planning similar advertisement campaigns this year too," he added.
Mr Aran said tourism contributes around 3 percent to Nepal's GDP and the government aims to raise to 10 percent of the GDP. "This is an ambitious target and we must join hands to achieve it," he added.
The embassy has formed around two dozen committees to promote the VNY campaign in the UK. Coordinators/representatives of those committees made presentations at the event organised at the Nepali embassy in London on Saturday.
Nepal aims to bring in some two million tourists in the year 2020 by launching the VNY campaign. But analysts say poor connectivity remains as a major bottleneck for this ambitious campaign.
A leading Nepali tour and travel entrepreneur based in the UK, Biraj Bhatta, told South Asia Time, "Nepal should persuade the British government to allow the national flag carrier, Nepal Airlines, to operate direct flights to London as soon as the UK leaves the EU."
Nepal's tourism minister, Yogesh Bhattarai, who was visiting London in December to take part in the WTM, told that the government was lobbying with the European Union to lift the ban on Nepali airlines.
But the EU has extended the ban for Nepali airlines from flying to the European skies for another six months.
Bhatta, however, said Nepal should seize the opportunity and hold direct talks with the UK government as soon as Britain leaves the EU.