Nepali Gorkha soldier martyred in Jammu and Kashmir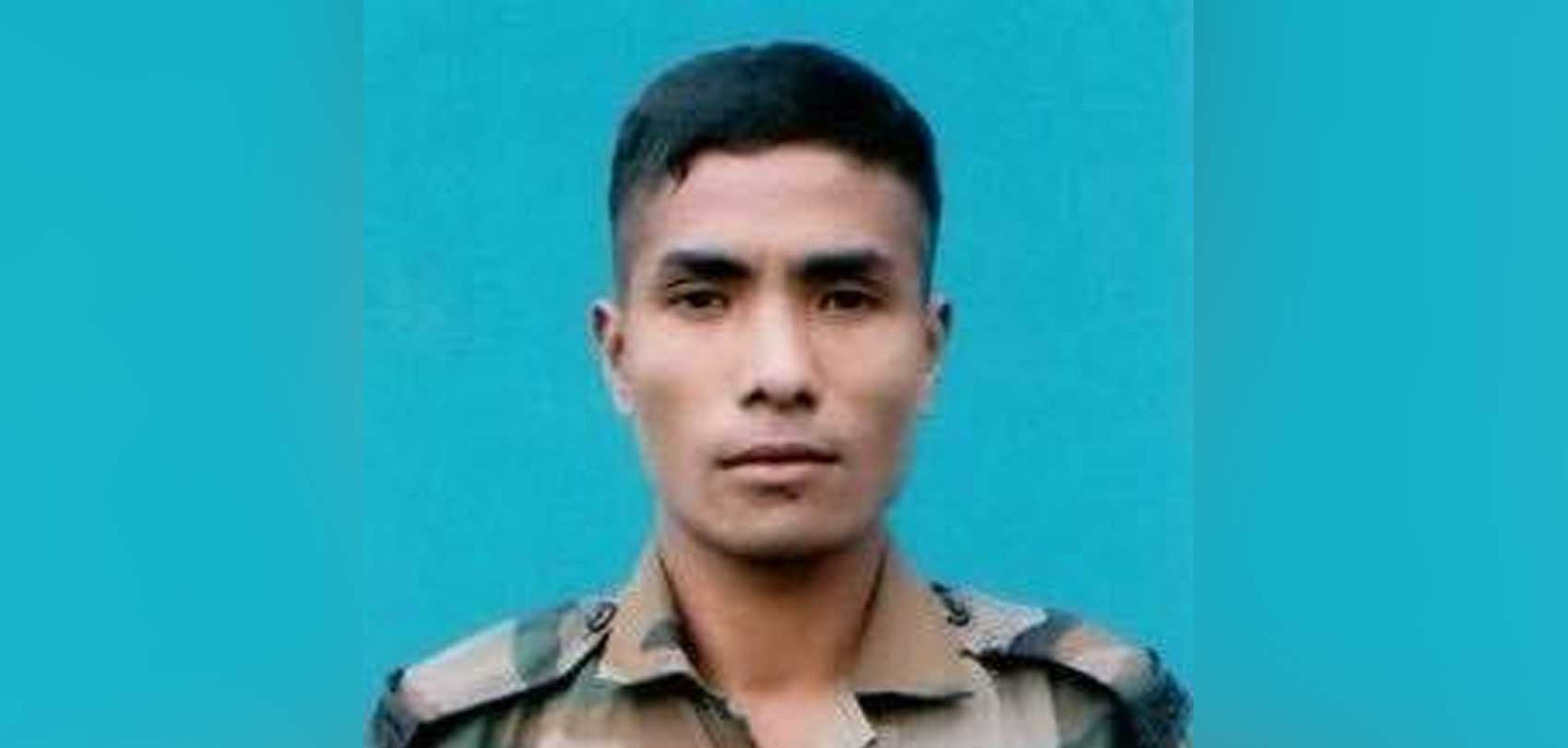 New Delhi  — Indian Gurkha Arjun Thapa Magar, 25, who hailed from Thulo Rip village of Gorkha Municipality, was killed in an exchange of fire with militants in a forest in Naushera sector of Jammu and Kashmir on Tuesday night, according to Indian media.
Rifleman Arjun, who had joined the Indian army four years ago, was talking to his wife Sarita in Gorkha on Tuesday night at around 11:00 pm when he told his wife that he had to rush to counter an enemy attack and hung up, according to Arjun's nephew Sujit Thapa Magar.
Sarita then tried to call her husband, but his phone was switched off. She slept worrying about the fate of her husband. The next morning she received a message on her phone that there was bad news for the family. "It got everybody in the family worried. After a while somebody from the Indian army called the family and said Arjun had attained martyrdom in the line of duty," Sujit said.
Family members have gone to Kakarbhitta to receive Arjun's body. They have been told that the body would arrive tomorrow morning. "I heard that the Indian army helicopter could not fly the body of my uncle today to Kakarbhitta due to bad weather and they would try to bring it to Pani Tanki, Kakarbhitta, tomorrow," Sujit said. He added that the family had not decided yet whether they would cremate the fallen solider in Kakarbhitta or at his birth place in Gorkha.
"My uncle had dreamt of becoming a Lahure all his childhood. He got the job on the second attempt and was glad to be an Indian Gurkha," Sujit said.
Arjun had married seven months ago and had returned to duty 12 days ago after spending a month with his family in Gorkha.
According to Hindustan Times, Naik Sawant Sandip Raghunath, 29, from Maharashtra and Arjun were injured in the exchange of fire and succumbed to their injuries